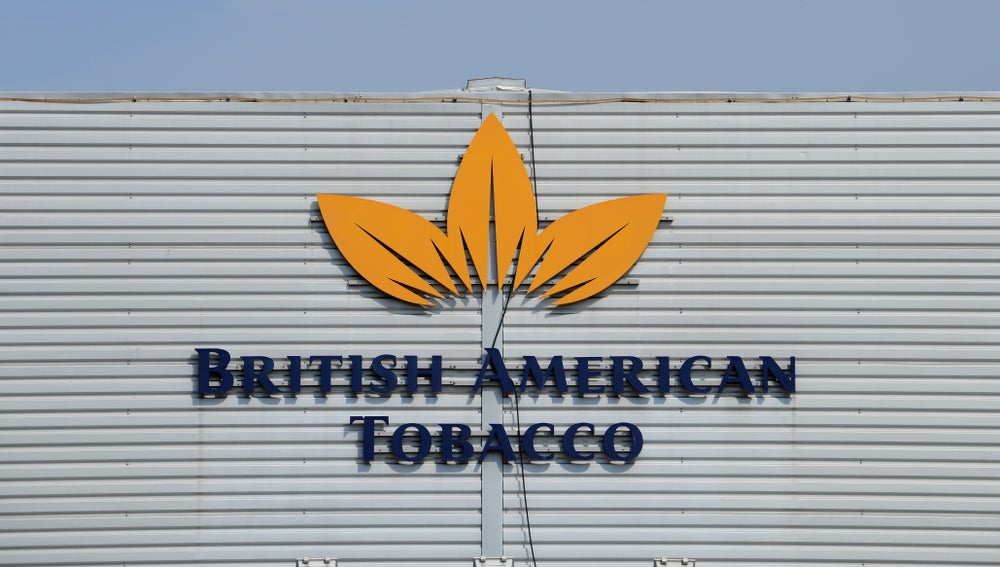 A potential US ban on the sale of menthol cigarettes shows British American Tobacco must invest more in alternatives.
In response to Wall Street Journal reports of a proposed US ban on menthol cigarettes, shares in British American Tobacco (BAT) and other leading cigarette players slumped.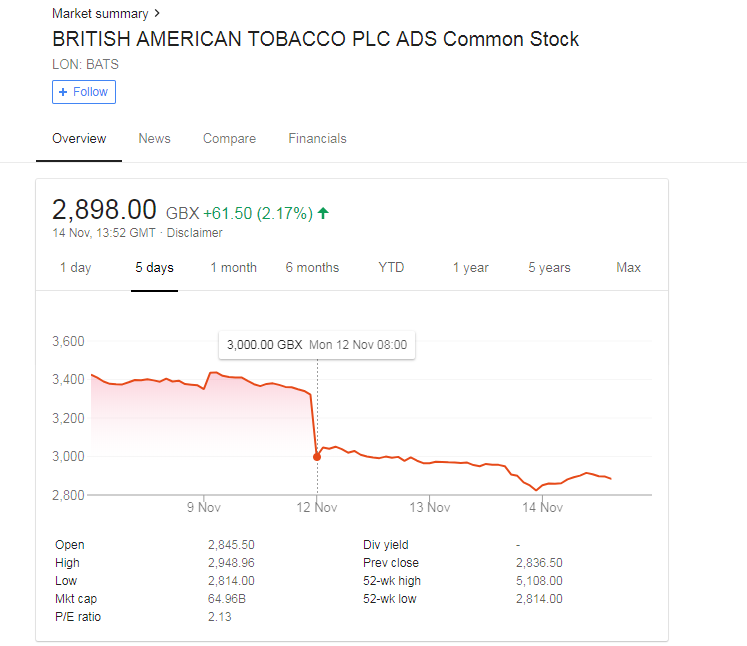 To maintain shareholder confidence, BAT needs to promote alternative revenue streams.
Menthol cigarettes account for 25% of British American Tobaccos (BAT) US cigarette sales, meaning a potential ban is a worse problem for BAT than rivals Altria and Imperial Brands.
BAT still has time to explore other product ranges for the US tobacco market, but time to make up for the potential shortfall appears to be dwindling.
The company already sells brands such as Glo, Vype and Epok which aim to help smokers make the switch away from traditional tobacco based cigarettes.
Since 2012 the company has invested $2.5bn in next generation products, but the prospect of a ban on menthol cigarettes means BAT must invest more in future offerings.
Globally, flavor is smokers' top priority when shopping for cigarettes, forcing leading companies to deliver strong flavor profiles in new products. BAT must entice cigarette smokers to new and unique innovations such as 'heat-not-burn' devices to protect revenues.
FDA are following market trends – leading companies must follow suit
According to the FDA, menthol cigarettes are harder to quit and pose a greater health risk than regular cigarettes. Although this is not proven, it seems to be the general consensus.
The proposal to ban menthol cigarettes will have to go through the FDA's complex regulatory process first, which could take years.   Tobacco companies will likely resist, making progress more difficult.
According to MarketLine data, the United States tobacco industry has decreased in volume by 2.1% between 2013 and 2017, and is forecasted to continue declining. However, market value has increased, suggesting a rise in price has kept revenue growth alive even though smoking rates are down.
Tobacco companies reliant on cigarette sales must adapt to reduced volumes. Already restricted to specific marketing efforts, product diversification will secure future success because legislation and poor press is driving down sales.
Government data revealed e-cigarette sales rose by 77% among high-schoolers in 2018, demonstrating mass market appeal of alternative products. Now these must be promoted or leading companies will risk substantial decline.