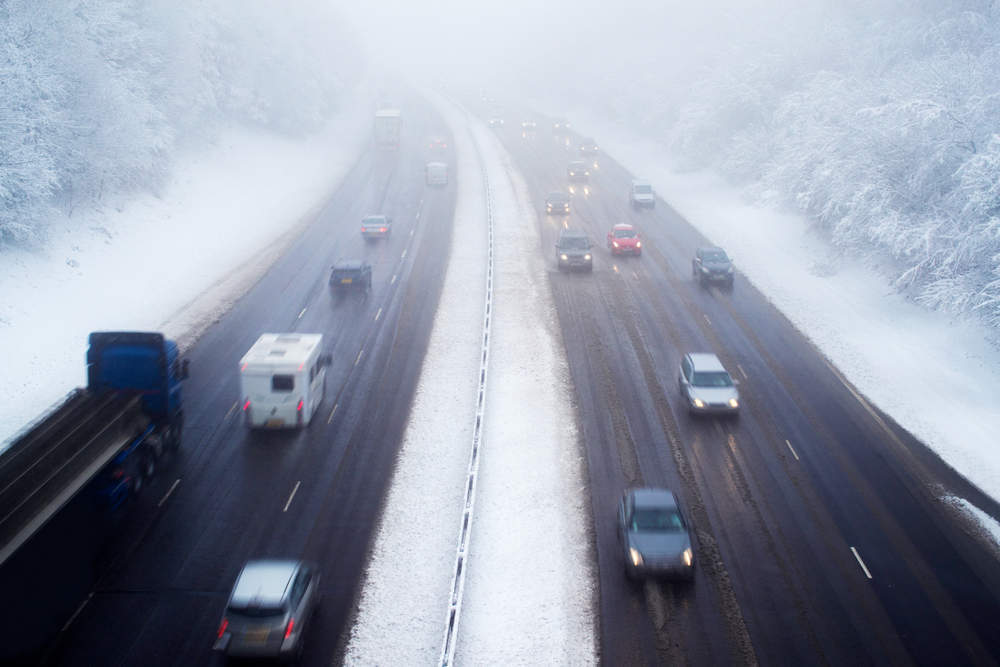 With temperatures in the UK falling as low as -6 degrees during the early hours of Monday morning, parts of Britain battled through a night that was colder than Iceland's capital Reykjavik, where temperatures tend to sit below freezing throughout the winter months.
Forecasts predicted that this would be one of the coldest weeks that the nation has had this year and Monday has already delivered.
Temperatures fell to -6 degrees Celsius in County Down, Northern Ireland. This was the coldest temperature recorded in the UK overnight. Temperatures also fell to -5.6 degrees in Sutherland and Northumberland.
Reykjavik, Iceland recorded lows of -1 degrees during the night.
As temperatures fall, the Met Office, the UK's national weather service, has issues a yellow warning, anticipating icy conditions and travel disruption.
Those in the south and south east should escape the worst of the weather. However, those in the north and south west are set to be hit by a spell of rain, sleet and snow from 8pm London time on Monday.
The yellow warning will remain in place until 3pm on Tuesday, when the worst of the weather moves southeast.
What was said:
Issuing the warning, Met Office Chief Forecaster Andy Page said:
One to three centimetres of snow is possible, with up to five centimetres above 200 metres. As skies clear from the west early on Tuesday morning, ice is likely to develop across western Scotland and Northern Ireland.
Why it matters:
The Met Office anticipates disruption to travel as the bad weather sweeps across the UK.
Those travelling should expect journey times on roads and railways to be longer than usual over the next few days. The warning states that freezing temperatures will likely cause icy to form along untreated travel routes.
The UK has already started to see the effects of February's plunging temperatures.
A sudden flurry of snow caught drivers on the M20 motorway in Kent unaware during the early hours of the morning.The busy road has since been closed following multiple collisions.
Background:
Yellow warnings are the lowest level of severity that the Met Office issues. The Met Office states that you should be aware of anticipate bad weather. However, these warnings aren't expect to cause too many problems.
Amber warnings indicate expected travel disruption, loss of power and potential risk to life and property. Red warnings, the most severe, indicate widespread damage, travel and power disruption and high risk of casualties.
The Met Office previously stated that temperatures could fall as low as -7c in parts of the UK this week.
Forecasts expect Monday's icy turn to stretch into the later part of the week. BBC's weather report forecasts temperatures becoming milder as the week progresses.