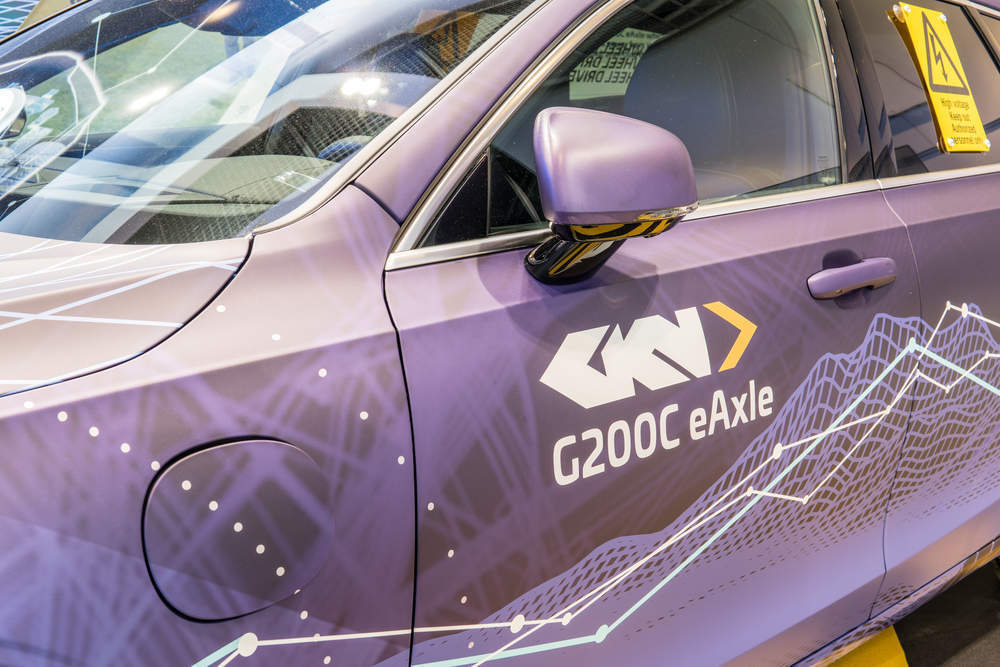 A letter signed by 16 influential British law makers has called for the government to block the proposed takeover of UK-based engineering company GKN by turnaround specialist Melrose.
The letter was sent to UK secretary of state for business and innovation Greg Clark ahead of GKN and Melrose executives being questioned today by business select committee members of parliament (MPs).
MPs are concerned that Melrose could sell the company overseas after restructuring and breaking it apart, as it has done with similar companies in the past.
The MPs called on Clark to intervene and prevent "one of the most prominent" engineering companies in the UK from being "dismembered".
The letter argued that GKN is not in a "turnaround situation" – its pretax profits were up by 125% according to its latest results statement.
Meanwhile, the UK's Pension Regulator voiced worries that GKN's pension scheme, which has 32,000 members, could be weakened by the takeover.
The pension scheme is currently running at a £1.1bn deficit despite a £250m contribution being made into the scheme last October.
Melrose claimed it offered a voluntary cash contribution of £150 into GKN's pension schemes when it made its bid, the BBC reported.
The regulator said the proposed takeover is "likely to have a detrimental impact" on the ability of GKN to meet its pension's obligations.
There were further concerns from MPs about the additional debt GKN would take on if the takeover goes ahead.
Last week Melrose reported its second statutory loss in two years.
It recorded a £28m pre-tax loss for 2017 following the £145m decline in the value of Brush, one its companies. Melrose announced it may have to cut jobs in the UK at Brush because of several years of weak performance.
In response to the takeover bid, GKN announced it would split its business in two into aerospace and automotive divisions.
The rating agency Moody's responded by downgrading its outlook for GKN from "stable" to "negative".
It added splitting the business would create challenges for GKN in terms of retaining an investment-grade credit rating.
What was said:
MPs wrote in the letter to Clark:
GKN is one of the most prominent engineering firms in the UK, the third biggest in our country. It is a world class success story, the pride of British industry which supplies components to companies such as Jaguar Land Rover.

We are writing to you because we all have a GKN plant and/or supply chain-affected firm in our constituencies. Due to this, we have shared our concerns about the proposed hostile takeover bid by Melrose and want to express to you why we believe the takeover should not succeed.

A takeover of GKN by Melrose is highly likely to mean the break-up of GKN, and the selling on — and possible disappearance — of several of its constituent important components including its aerospace, driveline, powder metallurgy and additive divisions.
GKN co-founder and executive chairman, Christopher Miller said GKN wold gain from becoming part of "an enlarged $10bn UK industrial powerhouse".
He added:
It is GKN that is planning to dismember this business precipitously. They have said they would sell the powder-metallurgy business and are in talks to sell automotive in short order, which we believe is a hasty and risky move and do not support.
Background:
GKN has been fighting against Melrose's attempted takeover since January 2018.
It rejected Melrose's £7bn bid – describing the move by Melrose as "entirely opportunistic".
GKN chief executive Anne Stevens added:
Melrose is trying to buy GKN on the cheap and with GKN's own money.
Melrose chief executive Simon Peckham responded:
We think it has a good business which is underperforming. The fight is about who is best placed to manage the business properly. It's really down to the shareholders now.
Senior UK politicians have criticised Melrose's proposed takeover. These include Labour leader Jeremy Corbyn, defence secretary Gavin Williamson, Liberal Democrats leader Vince Cable, and Labour's shadow business secretary Rebecca Long-Bailey.
Cable labelled Melrose an "asset stripper".
Attempted #takeover of leading UK #Engineering @GKN_plc by asset stripper melrose. Serious threat to #industrialstrategy. where is gov?

— Vince Cable (@vincecable) January 12, 2018
Corbyn warned "a valuable company could be sacrificed so a few can make a quick buck", according to the Financial Times.
In February investor adviser PIRA told shareholders in Melrose to oppose the £7bn bid for GKN on the basis that Melrose does not have "the co-operation of the GKN board", it was reported by Reuters.
This contradicts recommendations made by other advisory firms Institutional Shareholder Services (ISS) and Glass Lewis.
ISS said:
"Given the sensible strategic rationale, (Melrose's) turnaround track record and reasonable valuation, approval of the acquisition is warranted."
Glass Lewis noted the previous successes of Melrose as a turnaround specialist and thus declared Melrose deserves "the benefit of the doubt".
GKN works in the automotive and aerospace sectors, including sensitive areas such as technology for US defence company Lockheed Martin.
Just under 140 of Lockheed Martin's F-35B fighter jets have been ordered for the RAF, according to the Guardian.