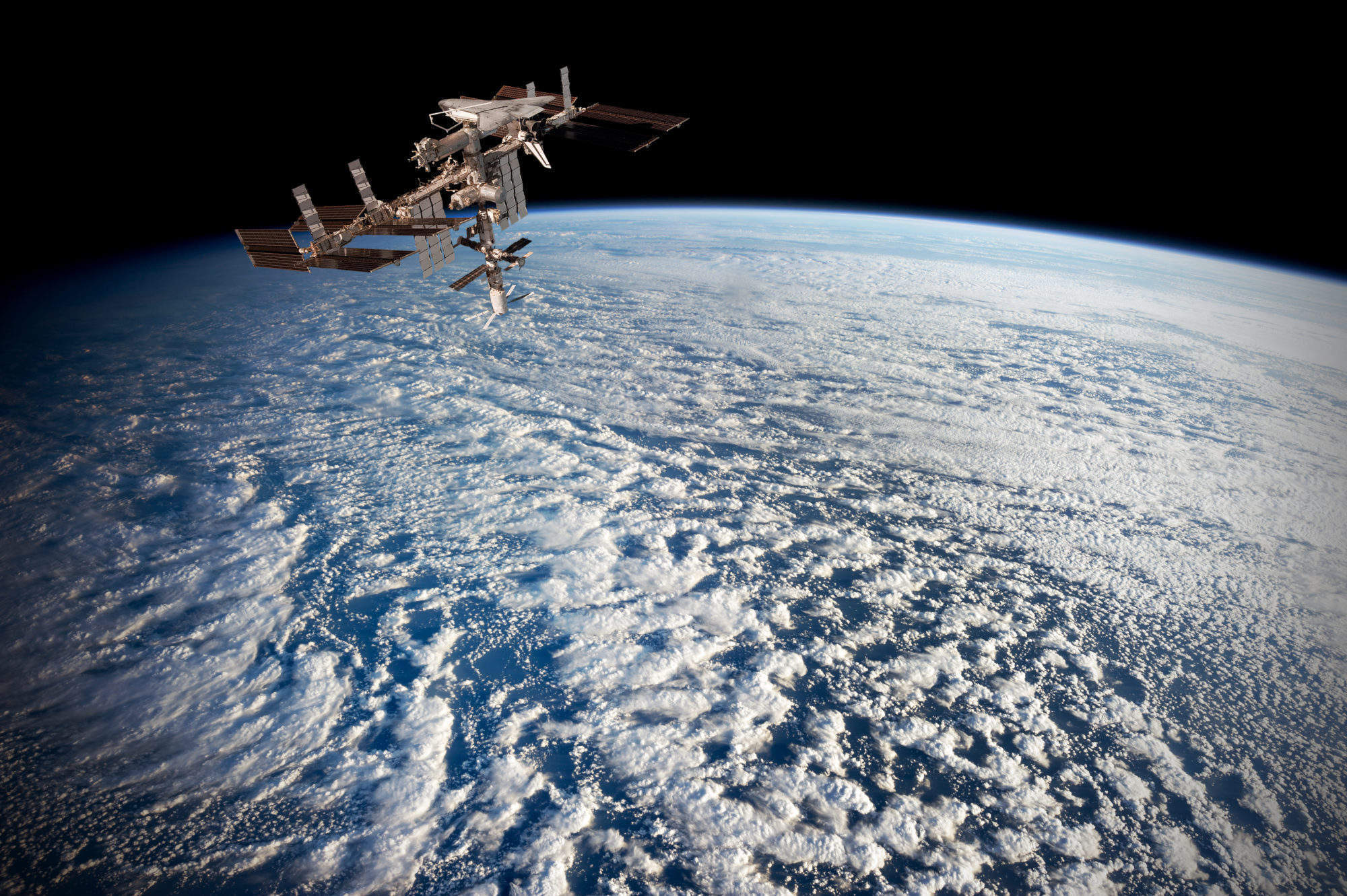 Orbiting 36,000km miles above the Earth, over a dozen NASA satellites beam back more than 12 terabytes of data every day. That ocean of data is crucial for weather forecasts, spotting asteroids and providing imagery during natural disasters.
Needless to say, data processing on such an astronomical scale requires sound IT infrastructure and strategy. Overseeing that colossal task is NASA CIO Renee Wynn, who spoke exclusively with Verdict at BoxWorks about the challenges of managing IT at the world's largest space agency.
Since joining NASA in 2015 as deputy CIO, she's been on a mission to move NASA's IT to the cloud, but in some areas, it's not that simple.
"We call it smart cloud because some of our older legacy stuff that is still running, like Voyager, I can't redesign it to go on the cloud," she says. "A lot of folks forget that you have to design for the cloud."
Legacy tech is often an area that requires remedial action from CIOs. The Voyager spacecrafts, launched 41 years ago and now hurtling through interstellar space over 13 billion miles away, are an exception.
"We were so excited when it woke back up and we got data from it," says Wynn. "It's just such a great story. But that's still running, so that's positive legacy. I always try to change the conversation about legacy IT and I say 'well I got some legacy IT that we really want'."
How well do you
really

know your competitors?

Access the most comprehensive Company Profiles on the market, powered by GlobalData. Save hours of research. Gain competitive edge.
Company Profile – free sample
Thank you!
Your download email will arrive shortly
Not ready to buy yet? Download a free sample
We are confident about the unique quality of our Company Profiles. However, we want you to make the most beneficial decision for your business, so we offer a free sample that you can download by submitting the below form
By GlobalData
Wynn must walk a constant tightrope between keeping these specialised areas separate and the systems in place to support them, while moving other areas – such as email – to enterprise services.
The data challenges for a NASA CIO
Technology has changed dramatically since the US government formed the agency in 1958, but according to Wynn the challenges have more a less remained the same.
And that main challenge is making the data – an estimated 24 petabytes – discoverable.
"Our history of data – 60 years – they're siloed, they're by mission," says Wynn.
The easiest way to find data on the Parker Solar Probe, for example, is to search 'Parker Solar Probe'. Search engines are getting better, but Wynn wants tools to make this data more discoverable with a platform that allows NASA to manipulate that data in real time.
The federal nature of NASA presents additional challenges: most data has to go public within 24 hours. But with a technology landscape that looks very different now compared to the space race, systems and processes have changed.
"We used what was available. We invented what we needed. It was the right thing to do at the time and now as we look back, and how technology has exploded, we have to try to figure out how to retro backwards in order to make our data discoverable," says Wynn.
"Because we might not have seen something in the science from the sixties that we need to discover right now in 2018."
Human challenges don't go away
As well as navigating data collection through the harsh and expansive environment of space, Wynn faces more earthly challenges.
"Technology is easy to deploy when you understand your ecosystem, so to speak, but it's the humans," she says. "Humans have to adopt the tools; you have to adapt the tools to the way humans are working or get the tools that will really work for the humans."
That involves all of the federal workers at NASA – some 18,000 employees – fully understanding the risks associated with their behaviours. And that can be something as simple and everyday as ensuring workers don't click on that suspicious link that promises an Apple watch.
"I think there are a lot of folks that really don't understand what can be done with IT from a nefarious perspective in a non-classified environment," says Wynn.
"So I tried to take the knowledge that I've got from my job, turn them into stories that will resonate with whomever I'm talking to, so that they can be part of my solution and part of my protection of NASA's reputation instead of being against it. So you kind of have to be a bit of a chameleon."
A more traditional CIO role for Wynn is providing IT support, but that can be in very untraditional circumstances. When the iPads on the International Space Station (ISS) failed to update, for example, it was Wynn that the astronauts turned to for help.
"This is actually a good news story for my business," says Wynn. "So the space station office contacted my office because they knew that we had premier support with Apple, and Apple graciously stepped in – even though they were paid – to assist us with upgrading the operating systems on our space station on our iPads that our astronauts use."
Increasing collaborating calls for a dynamic IT approach
NASA has been collaborating with private companies such as Boeing and Lockheed Martin for decades. Its partnerships have grown to include the likes of Orbital ATK, Blue Origin and Elon Musk's SpaceX.
In August, this relationship became closer still when NASA unveiled plans for its first manned commercial trips to the ISS, which will see Boeing and SpaceX ferry people instead of supplies.
Wynn is a big believer in these partnerships – "there isn't anyone we won't work with in terms of either inventing or creating something that we want to put on a spacecraft" – but all of this means that the spaceport at Kennedy Space Centre is getting more crowded.
That calls for an IT strategy that facilitates collaboration whilst maintaining a strong security posture. Wynn has two approaches to this.
The first is being aware of who is on the network at all times. That way, if something looks anomalous they can take action or watch it depending upon the signature of what they're seeing.
On the other side of the equation is the working environment; how scientists are working and who they are collaborating with.
"We've got to protect our network and allow them to come on and off the base to launch, as well as from an IT perspective," says Wynn.
"So I have to be focused on where our partnerships are, what does that partnership mean for the business of NASA, how does  IT enable that and how does the IT protect NASA's assets."
A shift towards enterprise tools
One of the tools that NASA uses for this collaboration is Box, a cloud storage and management platform. Over the past year, the NASA CIO has been working with the company, making use of Box's high-security standards and the ability to offer different levels of access to external parties.
"We want to use this tool for external collaboration and as one might expect there are some things that NASA does that have to be highly protected," said Wynn.
"We've been working with them to create a tool for external collaboration, which would be outside of federal government, where anybody works that also protects the highest level of data – not at classified – but at the highest level data that NASA has in a non-classified environment."
Going forwards, Wynn wants to ensure as NASA CIO that all of these elements – cybersecurity, collaboration and data management – have the right IT tools in place. With the correct tools, astronauts and scientists have greater freedom to be productive and focus on making their discoveries.
"That's a pretty complicated thing to do, because we work all over the globe – and off it too."