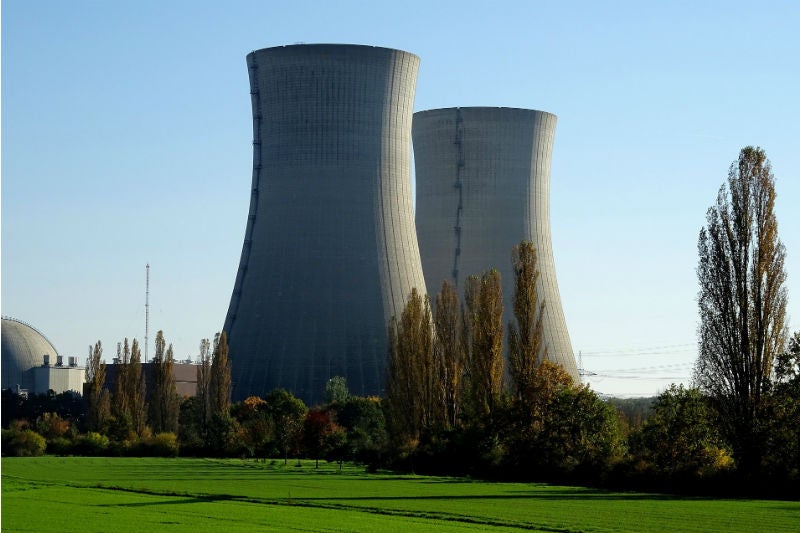 After more than a decade of delays, the Olkiluoto 3 Nuclear Power Plant is in the final stages of being connected to the grid after completing hot functional tests earlier this year. The project is set to come online in September 2019. What are the newest nuclear plants that are set to come online, and how have they faced delays?
Olkiluoto 3, Finland: 1,600MW
The Olkiluoto 3 Nuclear Power Plant will be the third unit at the Olkiluoto site in western Finland, and is one of the newest nuclear plants constructed with EPR pressurised water reactor (PWR) technology. Finnish nuclear power company Teollisuuden Voima Oyj (TVO) began building the plant in 2005, but it has faced almost a decade of delays.
TVO originally intended to start production from Olkiluoto 3 in May 2009, but an array of issues regarding planning and construction were highlighted by Finnish nuclear safety regulator STUK. It found problems in the concrete foundation of the plant, and later indicated that subcontractors working on the project had provided heavy forgings that fell below industry standards.
Other problems soon began to flood in, including an issue with the reactor's unique double-containment structure. Another problem with TVO's project partners, Areva-Siemens, further delayed the plant in 2013, as the consortium reduced the number of subcontractors and employees working on the project.
TVO Olkiluoto 3 project director Jouni Silvennoinen said in June: "The hot functional testing has now been successfully completed and the schedule for the next phases has been defined.
"The whole commissioning is performed with utmost care, without compromise. We will have a modern and safe plant, and its commissioning will strengthen our know-how for the operating phase."
The latest date set for commercial operations to begin is September 2019.
Barakah 1, United Arab Emirates: 1,345MW
The 1,345MW Barakah 1 nuclear facility is set to be the first nuclear power plant in the Arabic-speaking world.
Managed by Emirates Nuclear Energy Company (ENEC) and constructed by Korea Electric Power Corporation (KEPCO) and partners, the $25bn nuclear power plant at Barakah consists of four APR-1400 nuclear reactors. Construction began on Barakah 1 in July 2012, with the concrete and steel container completed in 2015.
Earlier in November, French energy giant EDF announced it had joined the project, signing an operations and maintenance agreement with Emirati company Nawah Energy to provide a range of plant services under a 10-year deal.
EDF senior executive vice president Dominique Minière said: "With this agreement, EDF will be strengthening its position in the UAE's low-carbon energy sector, thereby reasserting the goal of its CAP 2030 strategy, which is to triple its business volumes outside of Europe by 2030."
Commercial operations at Barakah 1 could be pushed back to next year or even 2020. This is due to the Federal Authority for Nuclear Regulation (FANR) not wanting to rush the safety procedure to ensure all checks are carried out properly.
FANR director general Christer Viktorsson told The National in April: "I have to make sure that everything is tip-top before I give the operating licence. They have 60 or 80 years to operate, which is the typical lifetime of a nuclear reactor. So why rush for two months or three months or a year?"
Shin-Kori 4, South Korea: 1,340MW
Much like the others in this list, development of the Shin-Kori 4 PWR nuclear reactor has stumbled along since the construction licence was granted in 2008. Initially, production from Shin-Kori 4 was due to begin in 2014, according to its owner and operator Korea Hydro & Nuclear Power (KHNP), but the operation was delayed as the safety-related control cabling system needed to be replaced.
Despite KHNP completing cold hydrostatic and hot functional testing of the reactor in 2015 and 2016 respectively, revised plans to begin production in November 2017 were pushed back again to September 2018. This was due to potential seismic activity on the Korean Peninsula. Following the Gyeongju earthquake in 2016, which measured 5.8 on the Richter scale, additional testing was needed to ensure the safety of the reactor during natural disasters.
Last month, the US Nuclear Regulatory Commission (NRC) approved the technical design of KHNP's APR-1400 reactors, saying in a press release: "The approval, which indicates the NRC finds the design technically acceptable but does not fully certify the design, is valid for 15 years. Separately, the NRC is preparing a rulemaking to fully certify the design for US use."
US manufacturer Westinghouse supplied some of the major components, including "reactor cooling pumps and motors, reactor vessel internals, instrumentation, and control equipment, Man-Machine Interface Systems, and technical and engineering support services", according to its website.
Although commercial operations were set to begin two months ago, there has been no official confirmation as yet, and the unit still seems to be under construction. Its sister reactor, Shin-Kori 3, was connected to the grid in January 2016.
Sanmen 1 and 2, China: 1,100MW
In China, two of the newest nuclear plants have developed simultaneously. The first to reach commercial operation was Sanmen 1 and 2 in Zhejiang province, two AP-1000 designs, which began delivering power in September and November 2018 respectively. The China National Nuclear Corporation (CNNC) owns the plants, while subsidiary group Sanmen Nuclear Power is the chief operator.
Production from Sanmen 1 and 2 suffered delays in 2014; according to nuclear research firm Nicobar Group's managing director David Fishman, the project "encountered numerous challenges to its original construction timeline, including technology re-designs, faulty equipment manufacturing, hiccups in construction project management, and lengthy regulator-mandated safety reviews".
In January 2017, the CNNC announced that the installation of the final reactor coolant pumps. Hot functional testing for Sanmen 1 was completed in June that year. However, Sanmen 1's pre-fuelling safety procedures were not completed until March 2018.
On 21 June, Sanmen 1 became the first AP-1000 reactor worldwide to begin operations, and was connected to the grid nine days later. Production from Sanmen 2 soon followed, achieving first criticality on 17 August, and grid connection on 24 August.
Speaking of the announcement that Sanmen 1 and 2 had begun commercial operations, State Nuclear Power Technology Corporation said: "The successful construction of the Sanmen nuclear power project is an important achievement in the development of China's third-generation of nuclear power plants, and will vigorously promote the industrialisation of China's independent passive nuclear power technology."
Another large nuclear reactor project, Haiyang 1 in Shandong, also achieved first criticality in August, and began commercial operations on 22 October 2018.
Leningrad II-1, Russia: 1,085MW
It was announced on 22 August 2018 that Leningrad II-1 nuclear power plant in Russia was ready for commercial operation following the final commissioning test, according to owner Rosenergoatom.
Construction of the Leningrad II-1 nuclear reactor began in 2008. Inspired by a Soviet Union design, the VVER-1200 PWR reactor began start-up operations in December 2017, when the first fuel-loading occurred. Leningrad II-1 was then connected to the grid on 9 March the following year.
The VVER-1200 is an improvement on the previous VVER-1000 designed in 1975, with additional safety features, including a single containment and missile shield that houses the reactor, an improved refuelling machine, and improved emergency controls such as an emergency core cooling system, and back-up water and diesel power supplies.
Instead of diving straight into commercial operations, however, Rosenergoatom decided to conduct experimental testing, which included raising the power output of the reactor incrementally until it reached 100%. Upon completion of the pilot programme, Leningrad II-1 had produced more than 2.2TWh of electricity.
"The successful completion of the commissioning tests confirmed the technical readiness for commercial operation of the unit 1 reactor," said Leningrad nuclear plant director Vladimir Pereguda. "The results of the final comprehensive test showed stable operation of all the main and auxiliary equipment, the reactor safety systems and its full readiness for power generation in accordance with the project. We accomplished this task two months ahead of schedule and consider the milestone a great achievement for the team."
It is now in the remit of Russian nuclear regulator Rostechnadzor to approve the unit for commercial operation, which is on schedule to occur by the end of 2018.