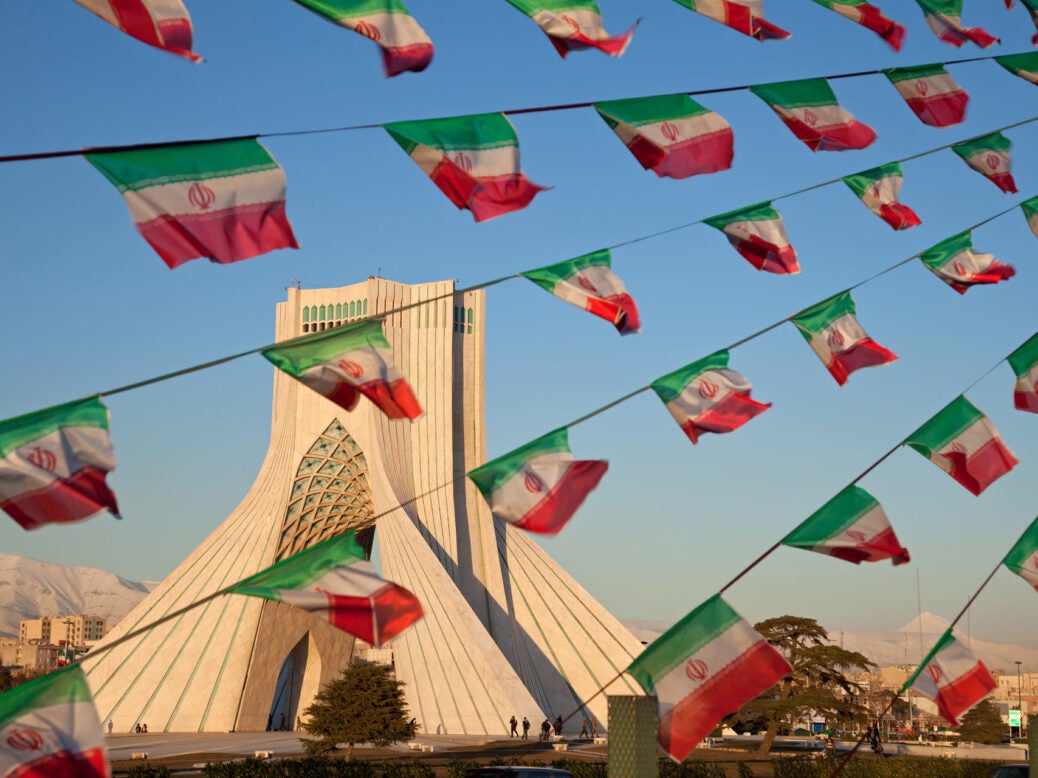 3 THINGS THAT WILL CHANGE THE WORLD TODAY
Good morning, here's your Monday morning briefing to set you up for the day ahead. Look out for these three things happening around the world today.
Ifo gives first world economic forecast of 2019
The Ifo Institute for Economic Research will today issue its world economic climate forecast for the first quarter of 2019. The report will cover GDP, investment, inflation and other measures.
Its last report, covering the fourth quarter of 2018, found that the world's economic climate deteriorated for the third consecutive quarter. The fall was particularly strong in emerging and developing countries.
With the OECD's latest economic outlook forecasting global GDP to fall gradually from 3.7% in 2018 to around 3.5% in 2019 and 2020, it is likely that the Ifo's forecast will be a fourth consecutive drop.
The Munich-based research institution has conducted a quarterly survey in numerous countries on economic matters since 1981.
The Ifo forecast will be issued at 8pm tonight London time.
Eurogroup meets to discuss outlook
Eurogroup, a body for ministers of the euro area member states that meets to discuss matters relating to their shared responsibilities related to the euro, is holding its monthly meeting today.
Discussions will include a replacement for European Central Bank Executive Board member Peter Praet, who will likely be succeeded by Ireland's Central Bank Governor Philip Lane.
The Eurogroup will also discuss the economic situation and outlook for the euro area, on the basis of the Commission's winter forecast, and the post-programme surveillance in Ireland and Portugal, which happens after a country has received financial assistance programmes.
The meeting will take place at the Europa Building in Brussels.
Iran marks Islamic Revolution anniversary
The President of Iran, President Hassan Rouhani, is delivering a traditional address to mark the 1979 Islamic Revolution, which falls on 22 Bahman in the Persian calendar.
There has been a ten-day celebration in Iran, which started on 1 February, with rallies around the country to mark the return of exile Ayatollah Khomeini to the Iranian capital of Tehran 50 years ago.
Khomeini's exile ended with the victory of the Islamic Revolution, which included the overthrow of the Iranian monarch, Mohammad Reza Shah Pahlavi and the arrival of the Islamic republic.
In December 2018, hackers intercepted more than a thousand EU communications, which included concerns on Iran's nuclear programme.
A cybersecurity expert told Verdict in August 2018 that US sanctions tied into the Iran nuclear programme could lead to cyberattacks on US businesses in retaliation.
Friday's Highlights
Finland basic income results cast doubt on concept's viability
Alexa, remove the horse head from my bed: Jeff Bezos unbowed by National Enquirer "blackmail"