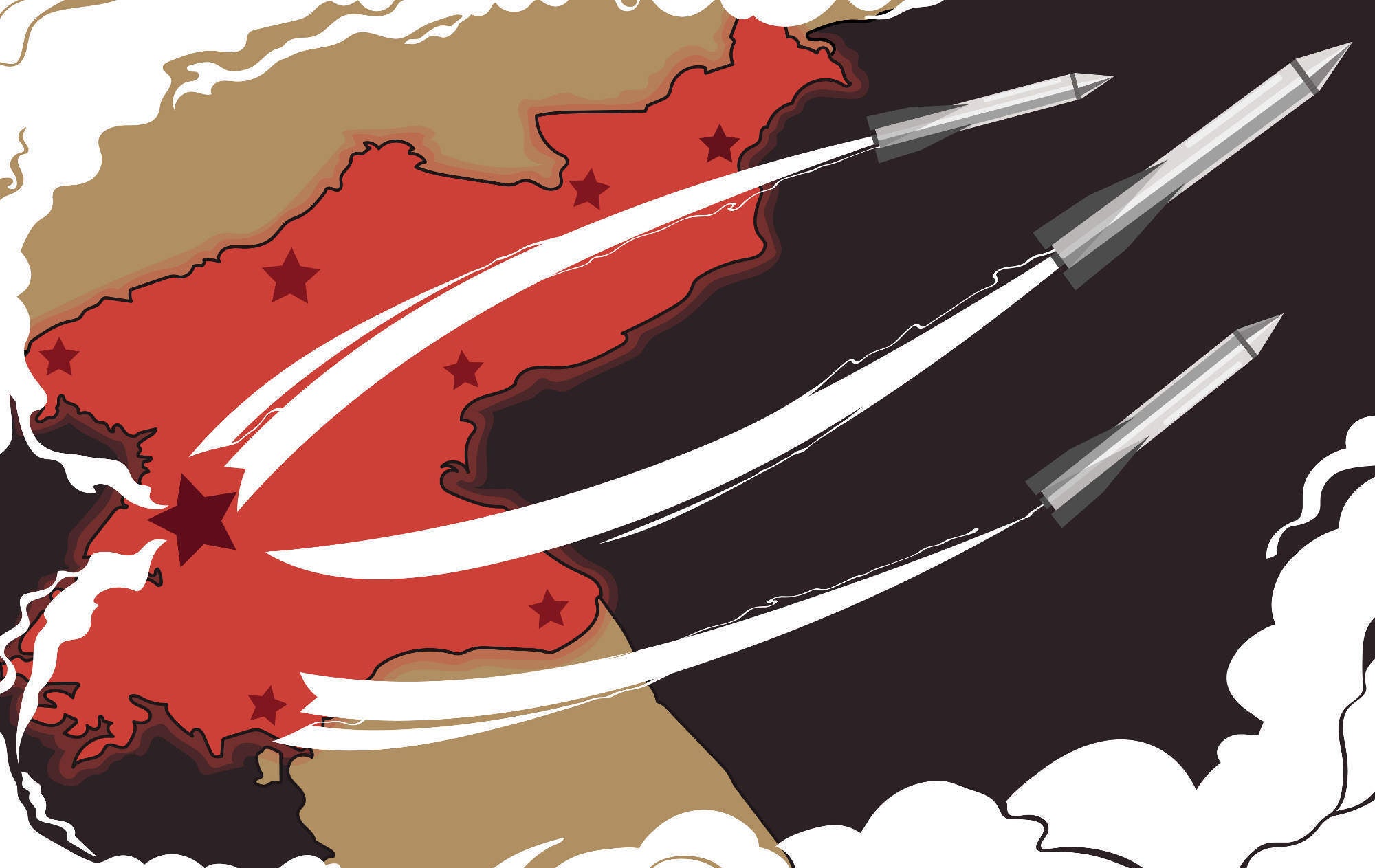 North Korea has been threatening the world with nuclear war for a few decades now.
It began its missile development programme at the height of the Cold War, with help from the Soviet Union. It has since been carrying out missile tests since the early 2000s.
However, under chairman of the Workers' Party of Korea and supreme leader of the Democratic People's Republic of Korea Kim Jong-un's guidance, Pyongyang has stepped up its game in 2017.
In 2017 alone, the country has fired 21 missiles during 14 tests since February.
This includes short to medium range ballistic missiles to its first tests of the Hawsong, an intercontinental ballistic missile (ICBM). This weapon can go travel distances of over 5,500km.
All this action has contributed to fears that Kim is gearing up for nuclear war, particularly against the US.
How well do you
really

know your competitors?

Access the most comprehensive Company Profiles on the market, powered by GlobalData. Save hours of research. Gain competitive edge.
Company Profile – free sample
Thank you!
Your download email will arrive shortly
Not ready to buy yet? Download a free sample
We are confident about the unique quality of our Company Profiles. However, we want you to make the most beneficial decision for your business, so we offer a free sample that you can download by submitting the below form
By GlobalData
But why now? Why has North Korea chosen 2017 to really take on the West?
Theory one: Kim Jong-un wants to appear as a strong leader
According to John Nilsson-Wright, senior lecturer in Japanese Politics and International Relations at the University of Cambridge and senior research fellow for Northeast Asia, Asia Programme at the think tank Chatham House, the nuclear tests are all about showing that Kim Jong Un is a strong leader.
Nilsson-Wright tells Verdict:
This is a long-term strategy that he's been pursuing of military modernisation and acquiring a credible nuclear deterrent to guarantee the country's security in the face of hostility. This enhances his security at home by bolstering his position with his own people and also to show he won't be pushed around by Trump.
Theory two: Kim Jong-un is enjoying annoying Trump
Pyongyang stepped up its nuclear tests in February.
What change took place in the West during January? The newly inaugurated US president Donald Trump moved into the White House.
In particular, the president has been very critical of North Korea, regularly taking to Twitter to espouse his views and criticise the country.
..North Korea is a rogue nation which has become a great threat and embarrassment to China, which is trying to help but with little success.

— Donald J. Trump (@realDonaldTrump) September 3, 2017
Nilsson-Wright said:
The North Koreans are very deliberately poking their finger in the eye of the US president; capitalising on the fact Trump seems thin-skinned and reactive.
Trump can be often seen to be drawing red lines and threatening to do something dramatic but not following through on those commitments, he says. For instance, a few weeks ago the US president said:
North Korea best not make any more threats to the United States. They will be met with fire and fury like the world has never seen.
This doesn't seem to be deterring North Korea at all. In fact, it could be making things worse.
The most recent tests by North Korea revealed it was probably testing a hydrogen bomb, around eight times the yield of the atomic bomb dropped on Hiroshima in 1945.
Nilsson-Wright added:
It is undermining the interest of the US's key allies, most importantly South Korea, which is in a very dangerous position at the moment.
Theory three: North Korea is concerned about the UN-imposed sanctions
Pyongyang was recently subjected to new UN-imposed sanctions as a result of the growing weapons and missile tests.
The sanctions aim to cut around $1bn worth of North Korean exports. This amounts to one-third of the country's export revenue each year.
The country said the sanctions were a "violent violation of our sovereignty" and part of a "heinous plot to isolate and stifle the country".
Surely the state could choose to stop the nuclear program, the sanctions would end, and help North Korea's economy instead of stifling it?
Nilsson-Wright said:
That's on the assumption that the country needs help at the moment. The North Koreans have been able to point to improvements in their economic condition in recent months; in April foreign journalists were shown evidence of new construction in downtown Pyongyang. For Kim Jong Un, he is trying to show that the economy is improving, not deteriorating.
"There may come a time, however, when once Kim has acquired the credible, independent deterrent that he wants, he will turn his attention to economic development. At that stage, he may be more amenable to the idea of a relaxation of sanctions in return for some diplomatic improvement from the outside world. But we're a long way from having those talks yet," he adds.
Could the international community ever accept North Korea's nuclear weapons?
Posturing at North Korea via Twitter a la Trump doesn't seem to be doing anything for international relations.
The question is, could negotiations ever lead to the international community accepting the country's nuclear weapons programme and make sure it's developing WMDs safely?
Short answer: no. This is because Pyongyang violated the nuclear non-proliferation treaty, choosing to leave the treaty in order to go ahead with the WMD programme.
Emil Dall, research fellow, proliferation and nuclear policy, Royal United Services Institute for Defence and Security Studies, told Verdict:
When a state does that, it means its nuclear weapons are unacceptable in terms of international law. Which is why there are sanctions against North Korea and the UN is continuously telling them to step away from what they're doing.
Although sanctions aren't stopping the weapons programme, there are issues with negotiation.
"In order to negotiate with North Korea, you would have to acknowledge the fact it has missile and nuclear capabilities. But, there is a difference between acknowledging the capability and legitimising it," said Dall.
"I absolutely think we need to acknowledge [the programme] but that doesn't mean legitimising it and it by no means does it mean that North Korea suddenly has a legitimate nuclear capability."
Should we be worried about the threat of nuclear war?
Is the world on the brink of nuclear war? A few weeks ago, this scenario seemed rather imminent.
In addition, Nikki Haley, the US ambassador to the UN, recently said North Korea is "begging for war."
However, this isn't necessarily true.
Nilsson-Wright said:
I think there is no suggestion that the North Koreans are itching for an actual fight because they know if that were to happen they would lose and be outdone by the Americans.
The country only has 10 nuclear weapons, according to the Arms Control Association. By comparison, the US has 6,800 nuclear warheads.
So, we can rest assured that North Korea only has 10 nuclear weapons so they won't use them? Again, not really.
According to Dall:
They may only have a few weapons now but they're putting in place the infrastructure to increase that number over the next few years. With the advancements they have made in missile capabilities, five years from now we could have a North Korea that has 80-100 nuclear weapons, all able to be mounted on a missile, capable of reaching the continental US. That's a very worrying development.
For Dall, the international community should begin negotiating with North Korea now to prevent this from going any further.
Now is the time to go in and start negotiating before it goes to a point where it's a much more critical situation.