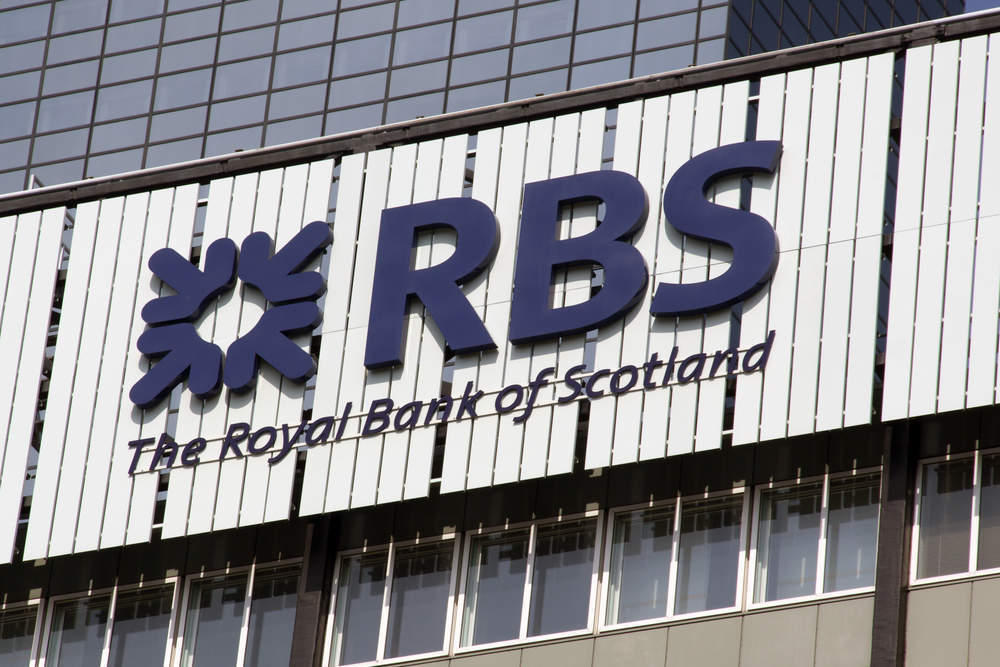 Royal Bank of Scotland (RBS) — which was bailed out during the 2008 financial crisis and is still 71% owned by the British taxpayer — has made an annual profit for the first time in ten years.
The bank made an annual profit of £752m last year compared with a £6.95bn loss in 2016.
Ross McEwan, RBS CEO said the result is a "clear indication of the progress we continue to make in putting the past behind us", however the yearly profit is partly thanks to a delayed settlement with US authorities over historic mis-selling.
Shares in the bank fell at the London market open, however, down around 4%.
McEwan said:
I'm pleased to announce an operating profit before tax of £2.2bn for 2017 and our first full year attributable profit in ten years, of £752m.

This is a symbolic moment for this bank and a clear indication of the progress we continue to make in putting the past behind us, while at the same time investing to build a bank which delivers for both customers and shareholders.
Revenue at the bank for 2017 came in at £13.1bn versus £12.59bn a year earlier, operating expenses were £10.4bn versus £16.2bn a year earlier.
McEwan also revealed plans for the bank to invest 1.5bn in the next two years, including £800m on innovation and digital.
The US justice department is pursing RBS over its role in selling the mortgage-backed securities that fuelled the financial crisis which it's thought could cost the bank between £5bn and £12bn.
McEwan the BBC Today programme:
RBS was the largest bank in the world ten years ago, with a balance sheet of £2.2 trillion, and it spectacularly fell from grace.

We've been restructuring the bank, but it's taken time and a lot of cost to come out of countries and businesses we didn't want to be in.
McEwan — who was appointed in 2013 and tasked with overhauling a bank loaded with toxic assets — received a pay cut of 6% in 2017, sending his pay down to to £3.5 million.
McEwan has seen his pay grow from £378,000 in 2013 to £3.7 million in 2016. RBS now operates in 12 countries, compared to 38 before the financial crisis.