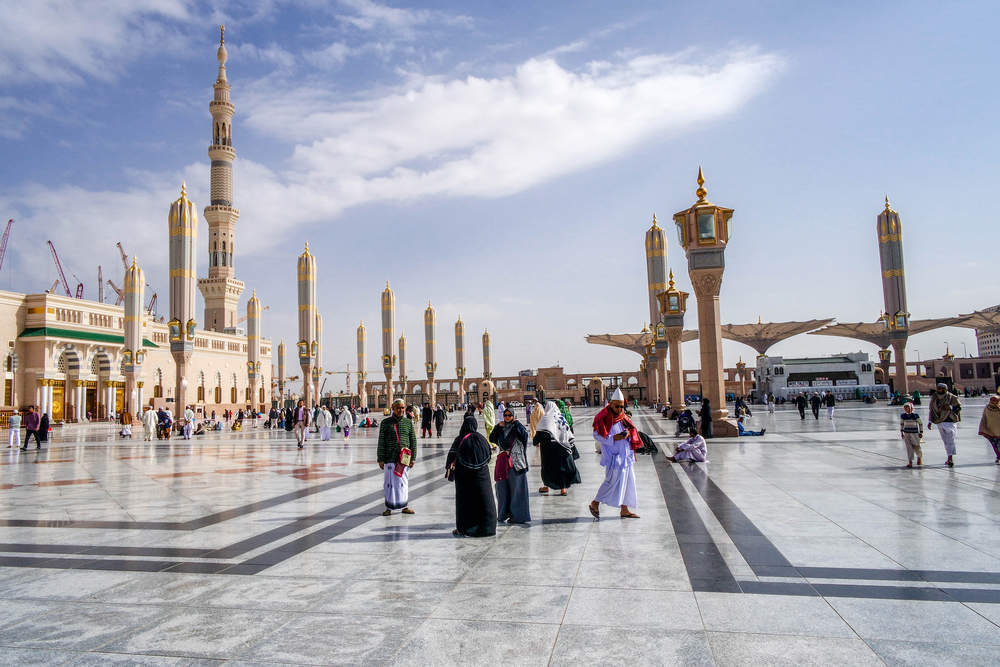 Saudi Arabia's plans to transform its economy have been ramped up, with it issuing the first tourist visas from 1 April. This forms part of the country's 'Vision 2030' which underlines the efforts of Saudi Arabia to diversify its economy and find new sources of revenue in order to be prepared for the post-oil era.
The government has set an ambitious target, aiming to attract 30 million visitors a year by 2030. To do so, it has already started investing in several projects that will boost its tourism infrastructure.
Yet, people planning to travel in the country must keep in mind that several restrictions are still in place. For instance, solo female travellers are only granted a visa if they are over the age of 25. Contrarily, women under 25 must be accompanied by a family member, while they are not allowed to share a hotel room with a man, unless they are married.
Similarly, people born in Israel or travellers that have visited the country in the past may be refused entry to the Kingdom.
Though Saudi Arabia is the biggest economic power in the Middle East, with interesting culture and many ancient sites to visit, the country is rarely found on the bucket list of travellers.
The Kingdom is heavily criticised for its human rights record, while the strict implementation of Sharia puts off many foreigners from wanting to visit it. Until last September, women were not allowed to drive, while alcohol, gambling, and certain types of entertainment such as cinema are banned.
Most importantly, tourists were not able to visit since tourist visas did not exist. Until now, the country issued visas only for business purposes, as well as for people visiting family or friends, and Muslim pilgrims who want to visit holy sites such as Mecca.
However, many things are changing as a result of Crown Prince Mohammed's efforts to modernize the conservative Kingdom, after pledging to "return Saudi Arabia to moderate Islam".
In particular, the Prince's decision to strip the notorious religious police of their arresting power – a much feared body within Saudi society, especially among women –, his anti-corruption measures that involved mass arrests of prominent political and economic figures and members of the Royal family, the lifting of the ban on women driving, as well as the opening up to tourists, are among the key acts signalling a major shift in the country.
Yet, the key question that arises is how prepared is the Saudi society to genuinely change. Whereas its leadership is more modern, the base remains conservative, pointing out that a real shift in values and beliefs – especially within a short period of time – will be a challenging undertaking.
As Hertog, Professor in the London School of Economics put it, "the country needs to offer something better than Dubai, which is a high bar to cross", suggesting that the Saudi Kingdom, will need to do much more than issuing visas and investing in luxury resorts in order to change its much contested image and ultimately become a tourist hotspot.