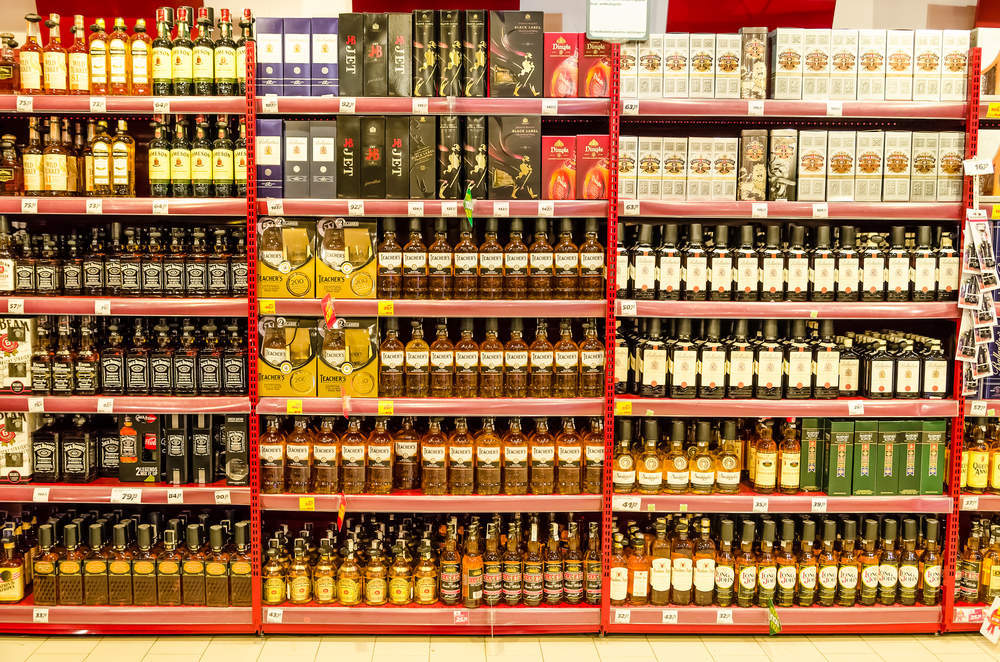 Scotland is set to become the first country in the world to establish a minimum price per unit of alcohol, after the UK Supreme Court ruled this week that the proposed legislation did not breach European Union law.
After a five-year legal battle led by the Scotch Whisky Association (SWA) against the plans, seven judges unanimously agreed that minimum alcohol pricing championed by the Scottish government was "a proportionate means of achieving a legitimate aim".
The 50p-per-unit minimum could make the price of a bottle of spirits at least £14, the cheapest bottle of wine £4.69, and a four-pack of 500ml cans of lager cost at least £4.
Normal strength cider (5 percent ABV) would cost at least £2.50 a litre but a super-strength version (7.5 percent ABV) would have to cost a minimum of £3.75 for a litre.
Last year, Alcohol Focus Scotland said that for just £2.52, consumers could buy the maximum recommended weekly intake of alcohol (14 units).
While Scots purchase 20 percent more alcohol on average than people in England or Wales, other countries are looking to introduce minimum alcohol pricing or have done so already.
In Scotland, alcohol was responsible for 1,265 deaths last year and about 670 hospital admissions per week, the BBC reported.
There were 504 alcohol-related deaths in Wales last year, all of which were avoidable, according to Vaughan Gething, the Welsh health secretary.
The National Assembly for Wales and the upper house of the Irish parliament are actively considering the legislation.
Canada, Russia and some states in the US operate some form of minimum pricing for drinks, according to the Institute of Alcohol Studies. While the SWA said that an excise duty or tax would be just as effective as a minimum pricing policy, the Supreme Court dismissed the argument.
The Supreme Court concludes that an excise or tax would not constitute and equally effective way of achieving the regime's objectives.
Eric Carlin, director of Scottish Health Action on Alcohol Problems, said:
The opponents to MUP [minimum unit pricing] have shamed the reputation of their industry by prioritising profits over people's lives. As MUP has been delayed, we have seen the tragic, premature deaths of 24 people every week in Scotland as a result of alcohol misuse, many of them in our poorest communities, and affecting families across our nation.
But is minimum pricing legislation a better option than increasing the levy on alcoholic beverages?
Taxes on alcohol
In Sweden, alcohol costs  57 percent more than the EU average, according to Eurostat. Wines are typically priced at around SKr100 (£9.49).
Jan de Grave, a spokesman for Brewers of Europe, a Brussels-based lobby for Europe's brewing industry said that Sweden's higher alcohol prices have not produced the desired results, however.
Sweden's alcohol policy has produced mixed results and unintended consequences from both economic and public health points of view. Those who are inconvenienced are rather the moderate drinkers while the determined alcohol drinker will always find a way.
In Finland, alcohol is 72 percent more expensive than the EU average.
VAT on still wine in Sweden and Finland is 25 percent and 24 percent respectively, according to Organisation for Economic Development's (OECD) most recent Consumption Trends report.
At 25 percent, VAT on still wine is highest in Sweden and Denmark compared to other OECD countries.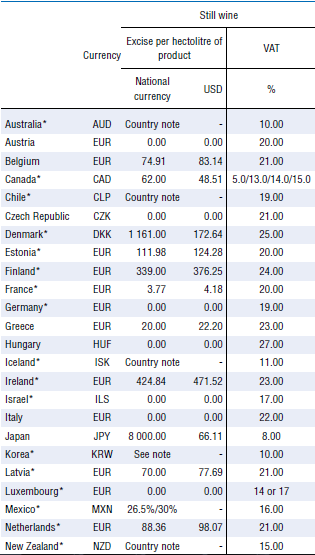 Meanwhile, Japan and Switzerland's 8 percent VAT on still wine is the lowest rate across OECD countries.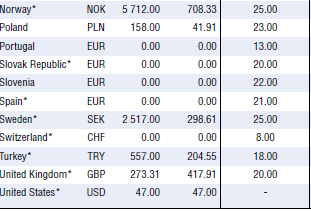 Pierre-Olivier Bergeron, secretary general of the Brewers of Europe said that it remains to be seen whether or not minimum pricing will be successful in reducing alcohol consumption.
Whilst taking note of the judgment by the UK Supreme Court today, we will monitor the implementation and evaluation of the Scottish legislation and the extent to which the resulting market distortions would ultimately be justified by the introduction of minimum unit.