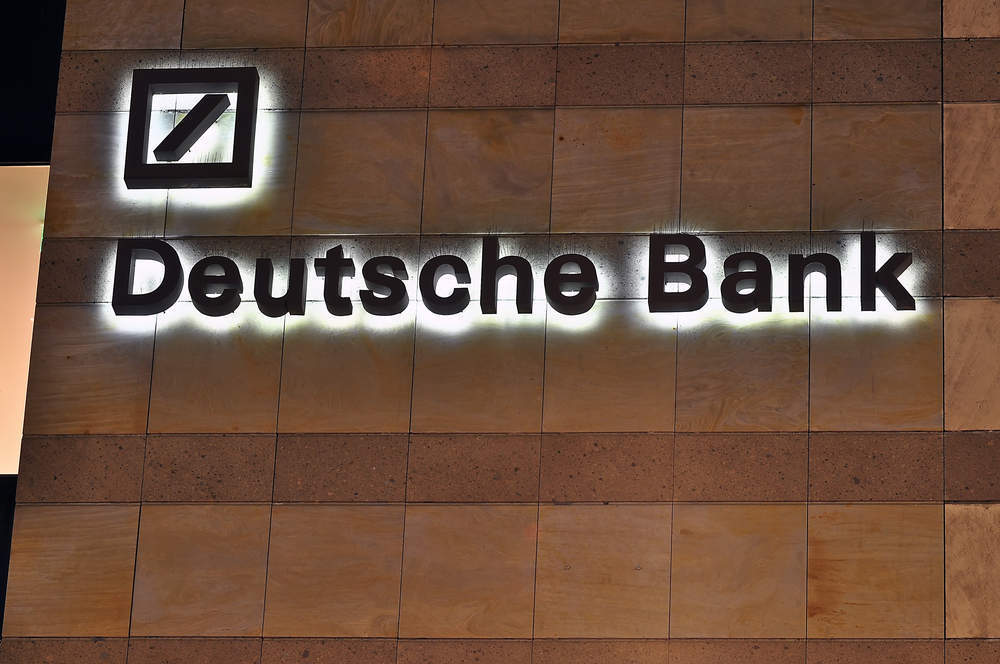 The Deutsche Bank annual general meeting (AGM) of 4,500 shareholders took place in Frankfurt yesterday, just hours after the bank revealed it was axing at least 7,000 jobs worldwide as the organisation works to scale back its global investment bank.
Deutsche Bank — Germany's biggest bank by assets — currently has a workforce of around 97,000, but this could shrink to below 90,000 in the next two years. Major job losses are expected in London and New York.
This follows the replacement of CEO John Cryan with internal successor Christian Sewing last month.
Here's what we learnt from the AGM yesterday.
Job cuts are already underway
In his opening speech outlining cost-cutting plans, Deutsche Bank chief executive Christian Sewing confirmed that the process of restructuring had already begun:
This reduction is already fully underway, and so far, due to the considered way we've handled this, we have not seen any meaningful revenue attrition.
According to Sewing, 600 jobs have already been cut from the corporate and investment bank in the past seven weeks.
The bank has also begun "slimming down" the management board by a quarter, as well as reducing the leadership teams.
He also confirmed that around 25% of jobs in the equities business would be cut.
Sewing said that streamlining its operations was essential to cut costs:
Our current earnings position leaves us with no other choice. We have to deliver sustainable profitability and lay the basis to do so over the long term. That is the most important task for us, and for me.
Some shareholders want Achleitner out — but not enough to force him
After three years of annual losses, some investors demanded that chairman Paul Achleitner be removed from chairing the AGM.
One shareholder said Achleitner had been "involved in a whole complex of criminal proceedings for fraud and other misleading activities" according to tweets from one journalist at the meeting.
This follows criticism over falling revenues and leadership changes, with some shareholders calling for Achleitner to step down.
During the meeting, shareholders voted on a motion to remove Achleitner from the board — just over 9% voted for his removal.
Hermes EOS at Hermes Investment Management head Hans-Christoph Hirt has been vocal in criticising Achleitner, and in a statement on Tuesday said that "the nomination committee should also start to consider plans for the succession of Paul Achleitner".
CEO change took place after "shortcomings in decision-making and implementation"
Achleitner addressed the issue of the change in CEO which occurred in April after failed attempts by Cryan to improve the bank's earnings after serving less than three years of a five year contract.
He cited "shortcomings in decision-making and implementation" and a "growing number of disagreements and conflicts among the management" as contributing to the decision to "reshuffle the team".
However, Achleitner praised the former CEO, saying that Cryan had made "enormously valuable contribution to our bank".
The bank's management board will bring criminal charges related to leaks from board meetings
During his speech, Achleitner addressed the appointment of Sewing as CEO last month. He confirmed that Deutsche Bank would be filing criminal charges after information related to the new CEO was allegedly leaked.
Achleitner said:
Some information was leaked in connection to the appointment of the new CEO. Under the German stock corporation act, the unauthorised circulation of some information by board members rightly constitutes a criminal breach of duty. Consequently the bank will therefore file charges to a person unknown in this context.
He emphasised that the work of the supervisory board should take place in "trust and confidentiality".
The chairman also hit back at the media reporting around the appointment of Sewing in which several publications named Sewing before his appointment had been officially announced, claiming that "all kinds of speculation" had meant that the bank had to appoint the new CEO sooner than intended.
Financial results have "not always lived up to aspirations"
In his opening speech Sewing addressed the "justified criticism of our results and returns", which he described as "not always living up to aspirations".
The bank ended the 2017 financial year with a loss of €735 million, with US tax changes costing Deutsche Bank €1.4 billion. Revenue also fell by 12%.
Sewing claimed that if it had not been for such changes, the bank would have "generated a net profit of around €700 million".
However, despite the financial results, Sewing appeared somewhat optimistic, saying that the bank was "more stable than it has ever been in the past 20 years".
Looking forward, Sewing said that the bank intends achieve cost reductions and revenue growth of €900 million per year by 2022 and a cost-income ratio of below 65%.
Deutsche Bank's share price has had a bad week
Shares in the bank are down some 5% this week, hitting lows of €10.19.
Shares continued to fall throughout the AGM, suggesting shareholders were not happy with the restructuring plans.