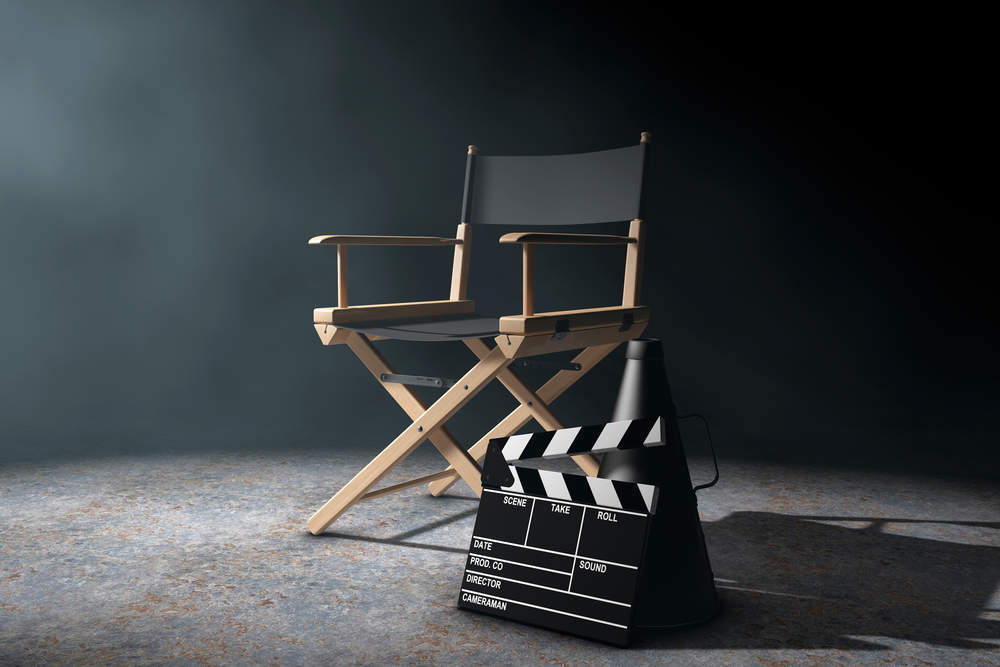 Almost every industry has its social media influencers. Professionals, critics, and commentators who make waves whenever they so much as tweet about a certain issue.
The film industry is no different. In fact, there may be more influencers in the film business than any other industry on Earth. Seeing as film is such an accessible art-form, there's a broad range of talent out there. From amateur critics to film magazine editors, producers to film stars, lots of people have things to say about the industry.
Considering its an industry with so many people in the public eye, it can be difficult to stand out.
Here are just a small selection of the most influential people working in and around the film industry. Any movie buff would be a fool not to follow each of these immediately.
Kevin Feige – @Kevfeige
The brains behind the Marvel Cinematic Universe. If you haven't seen one of Feige's films in the past ten years, you've almost certainly been living under a rock. Unsurprisingly, Feige's Twitter is entirely devoted to Marvel, but he always keeps up with the latest news. If there's a story about the Avengers and their chums out there, you'll be guaranteed to see it on Feige's Twitter account.
Thank You pic.twitter.com/IP3tLSwQmS

How well do you

really

know your competitors?

Access the most comprehensive Company Profiles on the market, powered by GlobalData. Save hours of research. Gain competitive edge.

Company Profile – free sample

Thank you!

Your download email will arrive shortly

Not ready to buy yet? Download a free sample

We are confident about the unique quality of our Company Profiles. However, we want you to make the most beneficial decision for your business, so we offer a free sample that you can download by submitting the below form

By GlobalData

— Kevin Feige (@Kevfeige) April 30, 2018
Kevin Hart – @KevinHart4Real
Kevin Hart is one of the most followed people on Instagram and, as a movie star, he quite often tweets about films. Sure, his grasp of basic grammar isn't always perfect, but he's plenty of fun to hear from and always shares his love of his fans.
I'm so happy for you…Sending u a early congrats #IrresponsibleTour https://t.co/SW8OrNs27N

— Kevin Hart (@KevinHart4real) May 6, 2018
MoviesBitches – @MovieBitches
One of the smallest Twitter accounts in this article, but don't let that distract you. MovieBitches have become quickly one of the major players in movie reviews over on YouTube. The review vlog is the brainchild of LA natives Avaryl Halley and Andrew Galdi, and sees the two friends drinking alcohol while making snappy and decisive comments on films. The project is a hobby for both of the pair, but it's delightful fun to watch and judging by the speed at which their subscriber count is growing, it shouldn't be long before they go professional.
Just hit 29,000 subscribers! Thanks everyone for your support! Make sure to follow our Twitter,… https://t.co/ar1GAi6orE

— Movie Bitches (@MovieBitches) April 17, 2018
Red Letter Media – @RedLetterMedia
Another major force in the world of YouTube reviews. Red Letter Media are behind a whole host of review shows including Half In The Bag, Mr. Plinkett, Best Of The Worst, and Re:View. The group are a delight to watch and manage to find a good balance between comedy and thoughtful film commentary.
Half in the Bag – Avengers: Infinity War: https://t.co/lPwRgFfhFH

— Red Letter Media (@redlettermedia) April 29, 2018
Mark Kermode – @KermodeMovie
There are few critics in the world who cast a longer shadow than Mark Kermode. Having written for almost every reputable review site out there, Kermode is no slouch. He's the author of multiple books about film and the film industry, has a monthly live show at the British Film Institute, and runs a YouTube film review vlog. Having been in the game for so long, few can compare to Kermode's expertise or skill in dissecting a film.
My @ObsNewReview of Andrew Haigh's movingly unsentimental LEAN ON PETE https://t.co/6Ggv91G80E

— Mark Kermode (@KermodeMovie) May 6, 2018
Kyle Buchanan – @kylebuchanan
Senior Editor of New York Magazine's culture site, Vulture, Buchanan represents the modern face of film criticism. He's incisive, knowledgeable, and incredibly irreverent. Recent articles include article titles include "Is Thanos Hot?" and "They Should Have Worn Socks In A Quiet Place, Right?" While he's certainly got a penchant for mocking the movie industry at times, there are few journalists who can get to the point in interviews with producers and directors quite like Kyle Buchanan.
This haunts me pic.twitter.com/mSfZUWq4WU

— Kyle Buchanan (@kylebuchanan) May 9, 2018
Mark Hamill – @HamillHimself
Having basically spent his entire career trying to live down the part of Luke Skywalker in the Star Wars trilogy, it's unfortunate to say Hamill leapt back into the spotlight on the back of the modern Star Wars trilogy. But what a leap it's been. Hamill is as wacky and delightful on Twitter as he seems in real life. He's utterly magical and is full of love and praise for Star Wars fans the world over. Hamill has almost become Twitter's beloved kooky uncle and it's brilliant to witness. Still, he's also a font of knowledge and opinions when it comes to Star Wars lore so he's worth following for fans of sci-fi.
It could have been worse.#CarriesRequests pic.twitter.com/qi6dmnkHbU

— Mark Hamill (@HamillHimself) May 8, 2018
Matthew Belloni – @THRMattBelloni
As editor-in-chief of The Hollywood Reporter, there's no doubt that Belloni is by far one of the most influential members of the Hollywood press. In fact, he's almost certainly the most influential of them all. As you'd expect, that means Belloni's Twitter feed is pretty serious, but for film and television buffs who love to get the inside track on the news, he's the man to follow.
Cannes has banned us from taking glamorous photos on the red carpet this year. So instead, here is a picture of Gerard Depardieu. pic.twitter.com/9AycSW6xil

— Matthew Belloni (@THRMattBelloni) May 8, 2018
Dwayne 'The Rock' Johnson – @TheRock
Pro-wrestler turned film star turned potential 2020 USA presidential candidate, Dwayne Johnson's career has been quite something. Allegedly, Johnson charges studios an extra $1 million on top of his final pay check to promote his own films on Twitter. Still, with 12.9 million followers, it's no surprise that film studios are happy to pay. Johnson's feed is always wholesome and he's quick to lavish praise and support upon his Hollywood friends. He's also frequently in the business of being a personal fundraiser for charity and pointing his followers to new causes to champion.
Aw thanks dude. Giving back to people is the best part of my fame. That and free hot dogs. And I'm sure if you asked @beauflynn and @hhgarcia41 to prom they'd gladly take you. But be warned they dress like ho's… and not the expensive kind. https://t.co/RGb4wf6V4k

— Dwayne Johnson (@TheRock) April 30, 2018
Peter Bradshaw – @PeterBradshaw1
Alongside Mark Kermode, Peter Bradshaw is one of the major powerhouses of UK film criticism. Having been chief film critic at the Guardian since 1999, Bradshaw has witnessed and marked epochs in film history passing before his eyes. Always to be relied upon for intelligent, cutting critique, Bradshaw's Twitter style is sparing yet engaging nonetheless. For wannabe film critics, there are few better examples of excellent in the industry than Peter Bradshaw.
Here is the third of my series of ill-advised vidblogs from #Cannes. In it I reveal a sensational development concerning the bag https://t.co/hSmyOwnIvy via @YouTube #Cannes2018 #Cannes71

— Peter Bradshaw (@PeterBradshaw1) May 9, 2018
Sean O'Neal – @seanoneal
Editor-in-chief of The A.V. Club, Sean O'Neal knows more about popular culture than is worth knowing. His critique is insightful and often hilarious, his Twitter feed follows suit. For fans of popular culture who can't resist a good meme, there's no one out there better to follow than Sean O'Neal.
Since nothing really matters over here today https://t.co/44I2IHuSko

— Sean O'Neal (@seanoneal) May 8, 2018
Lena Dunham – @lenadunham
Love her or hate her there's no denying that Lena Dunham is influential. The creator and executive producer of feminist powerhouse TV series Girls, Dunham gets as much criticism as she does praise. A poster child for feminism in Hollywood, there are few scandals in the movie industry that Dunham doesn't refrain from commenting on. In the age of #MeToo and #TimesUp that makes her an essential person to follow. Still, feminist issues aside, Dunham is, at heart, a film fan and her interviews are frequently insightful and usually thought-provoking.
Oh, don't mind me, I'll just be reading IMDB trivia until 2020!

— ? Lena Dunham ? (@lenadunham) April 30, 2018
Todd VanDerWerff – 
@
tvoti
Critic at large for Vox, VanDerWerff cut his teeth at The A.V. Club before stepping up to his current role. That means he's pretty much the hard-face of modern film criticism, especially in the digital age. VanDerWerff's Twitter feed is constantly full of insight into the film industry and the way journalists report on it. He's also a great deal of fun, which can be a huge distraction if you're only there to see his thoughts on Hollywood dramas, but worth sticking around for either way!
Google knows the topics I am interested in. pic.twitter.com/OWViVHTBjU

— Todd VanDerWerff (@tvoti) May 4, 2018
Roger Ebert – @ebertchicago
The original film critic. Roger Ebert was in the business since 1967 right up until his death from cancer in 2013. Still, for someone who died five years ago, he sure does tweet a lot. Obviously it isn't new content, but his account is active with criticism from earlier in his career. For an insight into the history of film, Roger Ebert is still well worth following.
Hugh Jackman – @RealHughJackman
With a similar appeal to Dwayne "The Rock" Johnson, Hugh Jackman's Twitter account is a barrel of fun. He's infinitely wholesome and constantly uploading behind-the-scenes pictures and videos from awards shows and galas, plus insights into his personal life. With 12.8 million followers, Jackman's influence is keenly felt by a lot of people all over the world.
The one and only @Madonna Hallelujah. #MetGala2018 pic.twitter.com/HziPPAIBSo

— Hugh Jackman (@RealHughJackman) May 8, 2018
AA Dowd – @AADowd
As the head film critic at The A.V Club, Dowd is as close to the film industry as its possible to get. His account is also whimsical and often downright comical. His thoughts are personal and a little cluttered, but the guy knows his stuff and, as he reports on basically every major film in existence, he's worth following.
Opening night selection of Cannes isn't often a great or even particularly good movie. But I can't *not* be excited for Asghar Farhadi, whose last five films all range from very good to the best movie of the millennium so far. #Cannes2018

— AADowd (@AADowd) May 8, 2018
Terri White – @Terri_White
Terri White is the editor of Empire, one of the oldest film magazines in the world. She has worked at Time Out New York and ShortList and so her film expertise is known right across the board. Safe to say, White's thoughts on film are always intriguing and her movie recommendations are top notch.
THE WAY WE WERE IS ON SKY CINEMA AT 10:25 pic.twitter.com/9SBiqYMMEl

— Terri White (@Terri_White) May 7, 2018
Will Gompertz – @WillGompertzBBC
The BBC's Arts Editor is an art critic by trade, but nowadays his remit is much wider. He covers everything from music to television to film. As a result, his tweets are often scattershot, but for insight into how the conversation around film fits into the wider conversation around the arts, he can't be beat.
Morning. An insight into the mind of a genius and film obsessive. Nick Park, the Oscar-winning creator of Wallace & Gomit, told me he once had a dream that finished with 'end credits'.

— Will Gompertz (@WillGompertzBBC) January 15, 2018
Marc Meyers – @MarcMeyers
Independent film director Marc Meyers is one of the most prolific tweeters out there. He is somehow always on Twitter and constantly tweeting about the world of film and media. If something happens in the entertainment industry and it doesn't immediately appear on Marc Meyers Twitter account, we'll all know something has gone very wrong. He's also big on speaking to fans via Twitter so if you've ever got a question about one of his films, you stand a good chance of getting it heard.
Thank you @joss for the nice words! #JossWhedon #myfrienddahmer https://t.co/3LO3GnL3GZ

— Marc Meyers (@marcmeyers) March 23, 2018
Judd Apatow – @JuddApatow
If you've watched a feel-good comedy about thirty-somethings struggling to find love, chances are it was directed by Judd Apatow. The movie mogul is also a prolific Twitter user and his feed is seriously interesting. He's one of Donald Trump's most prominent critics, for a start, but he also explores issues relating to the film industry.
Scott J. Davis – @ScottWritesFilm
I knew it…. #friends #avengersinfinitywar #infinitystones #thanos pic.twitter.com/H7SV0a05pr

— Scott J. Davis (@scottwritesfilm) May 6, 2018
The red carpet man for HeyUGuys, Scott Davis' work has propelled the website from total obscurity right into the heart of the conversation around film and television. A rather old-school journalist, Davis has a penchant for getting his interviewees to open up and answer the questions that fans really want to hear. The guy knows his stuff about film and his interviews always sparkle. If you like hearing movie stars and filmmakers talk about their work, you won't find anyone in the industry who can get them talking like Davis.
Asia Argento – @AsiaArgento
One of the most high-profile of Harvey Weinstein's accusers, activist and director Asia Argento is the go-to source for news and updates on the #MeToo and #TimesUp movements. Her clarity of voice and wisdom regarding the issues faced by women in Hollywood is second to none. Definitely a must-follow for those interested in the political side of Hollywood at the moment.
I've been called a whore for my part in the #MeToo campaign. It won't stop me https://t.co/cQC0O1LKhU

— Asia Argento (@AsiaArgento) April 20, 2018
Joseph Gordon-Levitt – @hitRECordJoe
For those who want to get into the movie business, actor and filmmaker Joseph Gordon-Levitt is an absolutely essential person to follow. While the actor is still working in Hollywood, these days he uses his Twitter account to encourage the next generation through his company hitRECord. The group are an online production company who help budding artists take their first real steps into the industry.
Traveled halfway around the world to explore Africa w/ @BearGrylls. Did all sorts of stuff I never thought I'd do. Definitely an experience that'll stay w/ me. Show airs tonight if you wanna check it out. @NBCRunningWild pic.twitter.com/tGEGN3bDKQ

— Joseph Gordon-Levitt (@hitRECordJoe) May 7, 2018
James Gunn – @JamesGunn
Director of two of Marvel's wackiest movies (The Guardians Of The Galaxy films, that is) you might expect Gunn to be a barrel of laughs on Twitter. On the contrary, he's pretty serious and straightforward. Still, he's worth following just for his responses to fan queries where he explains some of the more meaningful stories behind his films and the way he makes them. There's plenty of insight into the filmmaking process to be found here too.
I think when you're restricted to seeing only the behind-the-scenes video and pics we choose for you to see filmmaking looks a lot more fun than it actually is. Imagine only seeing videos of waiters cracking jokes in the kitchen and pretending THAT'S waiting tables. https://t.co/mMKR7KJaJL

— James Gunn (@JamesGunn) May 6, 2018
Gale Anne Hurd – @GunnerGale
One of the most powerful women in Hollywood, Gale Anne Hurd's executive producer credits include classics such as The Terminator and Aliens. These days she's an executive producer on The Walking Dead and its spin-off, Lore, and Mankiller. Hurd is all about female empowerment, and her Twitter feed is full of shout-outs to other women working in the industry. She's also more than happy to share some interesting behind-the-scenes insight on the projects she's working on, so she's definitely worth following.
Such an important director who revolutionized cinematic storytelling and too few of us even know her name! #AliceGuyBlache https://t.co/L5X48RlBhZ

— Gale Anne Hurd (@GunnerGale) May 8, 2018
David Fear – @davidlfear
Senior Editor & Writer of Film and TV content at Rolling Stone, David Fear knows his stuff about the movie industry. Still, he mostly keeps that stuff to his work life and, as a result, his Twitter account is almost entirely just wacky personal anecdotes. Still, they're incredibly engaging and occasional contain nuggets of insight into the way we watch movies now. But he's mostly just in the business of being funny on social media.
Getting an invite that lists a screening date and then lists a social-sentiment embargo date **that's five days ahead of said screening** never fails to crack me up.

— David Fear (@davidlfear) May 7, 2018
Phil Edwards – @Live_for_Films
The brains behind supremo film blog Live For Films, Phil Edwards is stuffed with the latest updates on all things Hollywood. He also runs a brilliant podcast called After The Ending which covers everything that would happen to your favourite film characters after the credits roll if they lived in reality. Edwards is a film obsessive and it shows but his insight is always worth a read.
The Random: Sherlock Holmes 3, Bright 2, The Cow and I, The 100, Dark Helmet and more news here https://t.co/9g40QHK6Pq pic.twitter.com/UqC1h1c3os

— Phil Edwards (@Live_for_Films) May 8, 2018
Ryan Reynolds – @VancityReynolds
One need look no further than Deadpool for an insight into the mind of Ryan Reynolds. The star was the producer of the insane comedy and the driving force that made it happen. Critics and audiences agreed, Reynolds was the perfect choice for the character. Judging by his Twitter feed, the reason could be that Reynolds isn't that different from Deadpool. Both are constantly hilarious, ballsy, and ludicrous. With 10.8 million followers, Reynolds' personal Twitter is essentially an extension of Deadpool's flawless viral marketing campaign.
You've awakened a sleeping moose, Europe. #deadpool2 pic.twitter.com/ZgpTUwLAJZ

— Ryan Reynolds (@VancityReynolds) May 8, 2018
Edgar Wright – @edgarwright
Irreverent British director Edgar Wright is one of the most visionary filmmakers in Hollywood. While he'll always be remembered for hits like Hot Fuzz and Shaun Of The Dead, Wright just keeps stepping up and up. His recent hit Baby Driver is one of the most remarkable action films of the past decade. While his Twitter feed often borders on overly whimsical, he's plenty of fun to listen to.
'Hot Fuzz' takes on Cider, Wells Cathedral & Cheddar Gorge in this historic gauntlet: what is the best of Somerset? Let's take down that 12th century place of worship! https://t.co/E9OBuY2A3C

— edgarwright (@edgarwright) May 9, 2018
Joshua Rothkopf – @JoshRothkopf
Film editor, senior film critic at Time Out New York, Rothkopf is another film journalist who blends incisive commentary with wit, warmth and heart. He's also one of the rare few on this list who tweets almost exclusively about film, so if you're just here for film updates, he's your man.
Best movie to watch on a plane (just for the looks you get): HAPPY DEATH DAY.

— Joshua Rothkopf (@joshrothkopf) May 7, 2018
Ava DuVernay – @ava
Another of the most powerful women working in the movie industry right now, Ava DuVernay is a powerhouse in terms of her influence on the film industry at the moment. Her Twitter is filled with uplifting stories about working in the film industry and shrewd commentary on the intersections between race, gender and class within the industry.
From Compton to Cannes. Dreamy. #CannesJury2018 pic.twitter.com/4eQDkjMe9D

— Ava DuVernay (@ava) May 9, 2018
Hunter Harris – @hunteryharris
One of Vulture's brightest stars, Hunter Harris is associate editor of the magazine, and her Twitter feed is consistently brilliant. Arguably one of the best interviewers working in the Hollywood press at the moment, Harris is full of wonder and insight. Her relaxed casual approach always brings out the best in her interviewees often inciting them to drop major exclusives. Don't be surprised if Harris ends up being the 21st Century's answer to Roger Ebert.
watched a scene from girls trip this morning and it was so good i shed a tear

— hunter harris (@hunteryharris) May 9, 2018
Jordan Peele – @JordanPeele
One of the most interesting filmmakers of the past decade, Jordan Peele is mostly known for Get Out, his Oscar-winning horror story which skewered race relations in America and around the world. Widely considered a visionary, Peele has plenty of tricks up his sleeve and is constantly sharing new projects. In addition, Peele often shares political opinions, especially when they intersect with issues of race and film.
*Gets inspired
*Starts writing 'Get Out 2' https://t.co/zqOW6Xxx9v

— Jordan Peele (@JordanPeele) April 25, 2018