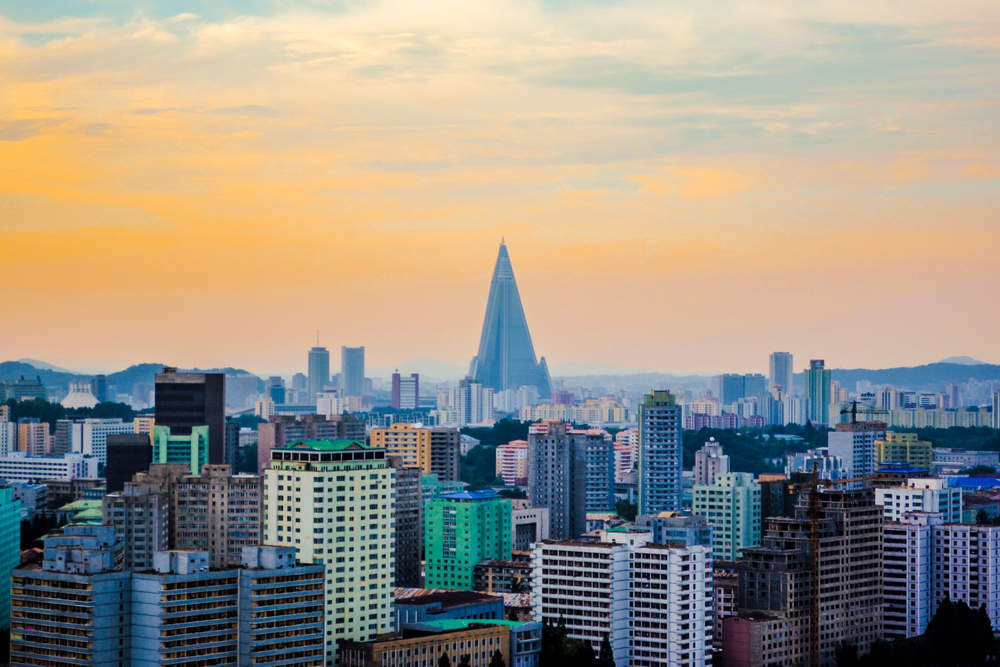 A 10-strong delegation of high-ranking South Korean officials has arrived in Pyongyang in an effort to reduce tensions with the south's North Korean neighbours.
The south hopes that the visit will help to improve the relationship between the two nations. They have technically been at war since the 1950 Korean War and the north's nuclear program has helped little. However, they also hope to encourage talks between North Korea and the United States to curb rising nuclear tensions.
The delegation will be led by national security adviser Chung Eui-yong. National Intelligence Service chief Suh Hoon will be joining him.
This will be the first time that South Korean officials have visited North Korea since Kim Jong-un rose to power following his father's death in 2011.
The delegation flew in to Pyongyang on Monday. They are expected to return back to South Korea on Tuesday.
What was said:
On departure, Chung Eui-yong said:
"Most of all, I will deliver President Moon Jae-in's sincere and firm resolution to maintain the dialogue and improvement in relations between the South and the North, which were fostered on the occasion of the Pyeongchang Winter Olympics, to denuclearise the Korean Peninsula."
Why it matters:
The two nations planned the trip during the PyeongChang Winter Olympics, the Guardian reports. Kim Jong-un's sister, Kim Yo-jong, who travelled to the south last month as part of North Korea's Olympic delegation, reportedly extended the offer to Eui-yong during her stay.
However Moon signalled that he would allow the trip to go ahead only if certain conditions were met. Notably, the South Korean President wants to see talks reopen between the north and United States. Given that the visit is happening, we can assume that North Korea is open to such talks.
This is a step in the right direction for relations. Not only between the two Koreans, but North Korea and the rest of the world too.
Background:
The north and the south divided in 1945 following World War II. There has been tension between the two since. However, this has intensified in recent years due to North Korea's continued development of nuclear weapons.
North Korean leader Kim Jong-un was involved in a war of words with President of the United States Donald Trump throughout last year. Tensions rose after the regime unveiled an intercontinental ballistic missile that it claims is capable of reaching the US.
Following a number of missile launches, the United Nations put sanctions on North Korea that limited imports of oil products, machinery, transport vehicles and industrial metals.
North Korea's recent attempts to improve relations could be a sign that these sanctions are working.