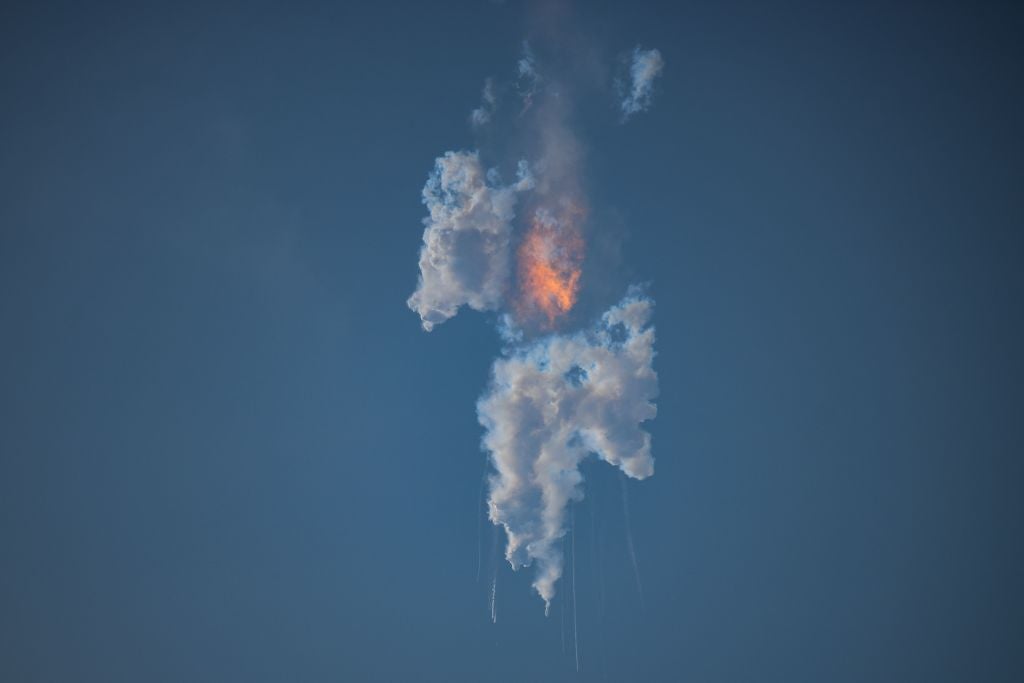 Elon Musk's, SpaceX, claims it "successfully" launched the largest and most advanced rocket ever made this week (21 April) – despite it blowing up just minutes after launch. 
SpaceX hopes its Starship, which is made of 33 rocket engines, will be used by NASA for its next moonwalking expedition by 2025. 
The company said in a statement after the launch that the rocket had experienced a "rapid, unscheduled disassembly before stafe separation". 
Despite this, the Musk-founded company deemed the ambitious test a success, as it marked the first time the mega-rocket and its huge booster had taken to the skies.
The landmark launch had been scrapped just three days before due to a last-minute glitch with the system.
"Learned a lot for next test launch in a few months," Musk tweeted after the test.
Billionaire Musk had been keen to quell expectations of Starship reaching orbit on its first attempt, claiming it had just a 50% chance.
However, the SpaceX founder publicly stated he believes there is an 80% chance of success before the end of 2023. 
If all goes to plan, NASA has confirmed that it will be using Starship to carry astronauts to the moon in both 2025 and 2027 as part of its Artemis program. 
The Artemis program hopes to make history by landing the first woman on the moon – as well as the first person of colour.
If the SpaceX launch had been completely successful, Musk's Starship would have carried out a full orbit of the Earth and crashed down into the Pacific.
It would have taken the rocket just 90 minutes.
The rocket was luckily empty, with no cargo or humans onboard. However, Musk hopes that Starship will eventually be able to carry satellites into space – and even take humans to Mars.
GlobalData is the parent company of Verdict and its sister publications.