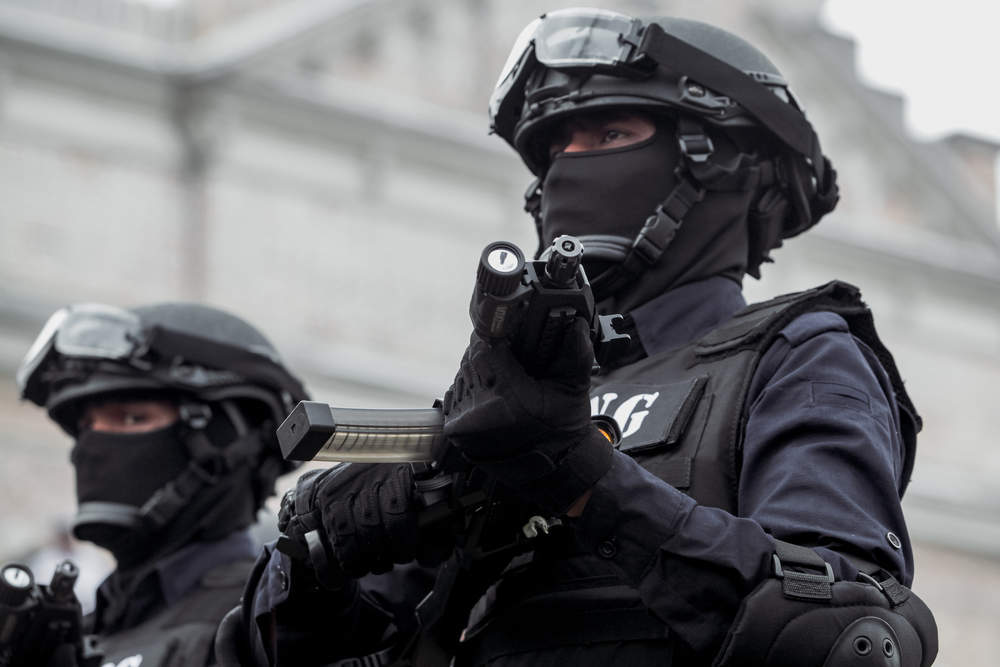 Ten people in France and Switzerland have been arrested today in a counter-terrorism operation just days after a new French Counter Terrorism law came into effect.
The arrests were carried out by France's Counter-Terrorist Taskforce (SDAT) and the General Directorate for Internal Security (DGSI).
Nine of those arrested were in Menton, Aix-en-Provence, Val-de-Marne and Seine-Saint-Denis, whilst the tenth was a 23 year old Colombian national arrested in Switzerland, according to authorities.
A French security official said that the suspected plot was not finalised, however it appeared the group — aged between 18-65 — were pushing forward with plans.
Those arrested were known to services due to suspicions of radicalisation, however none of them were featured on Fiche S, which is used to indicate whether someone is considered a grave threat to national security.
According to French media reports, they had been using encrypted messenger app Telegram to plan attacks.
The Le Parisien newspaper, which first broke the news of the raids, has reported the suspects planned to target the Riviera city of Nice, where 86 people were killed in the Bastille Day truck attack in 2016.
The arrests took place a week after France introduced tougher national security laws to permanently replace emergency powers given to police and intelligence services, following deadly attacks by Islamist militants on Paris two years ago.
France has suffered several terrorist attacks since 2015. Over 230 people have died and many of the attackers were known to authorities.
Today's raids are part of a criminal investigation that was opened on 19 July this year.