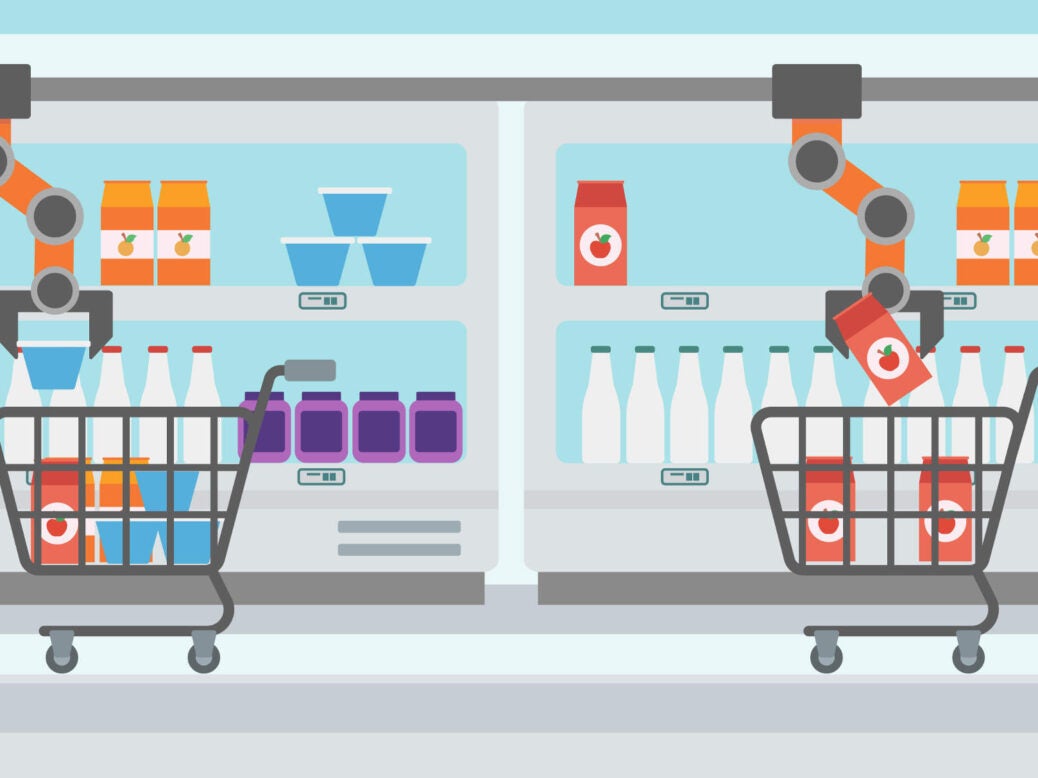 Tesco's decision to close its non-food website Tesco Direct, due the lack of profitability in its online retail business, is the latest move by global retail giants looking to increase efficiency through automation.
Tesco Direct's high costs for fulfilment and online marketing expenses prevented it from becoming sustainable as a standalone, non-food business.
In reality, the company will still trade online in a similar range of merchandise, clothing and groceries that Tesco Direct offers, which is all set to be unified on the official Tesco website.
Tesco Direct will cease trading on 9 July and the intention is to close the fulfilment centre in Milton Keynes, UK.
The decision is likely to lead around 500 redundancies in the distribution centre. Tesco's UK chief Charles Wilson said: "This decision has been a very difficult one to make, but it is an essential step towards establishing a more sustainable non-food offer and growing our business for the future."
Shopperpoints editor Anika Newjoto said:
Even with advantages such as Clubcard points and click and collect delivery to Tesco stores it is incredibly difficult to compete with Amazon these days.

Sainsbury's closed its entertainment site a couple of years ago and if Tesco can't make it work it is difficult to see who can.
Switching to automation
In order to stay competitive large retail companies are investing in automation in warehouses and fulfilment centres through artificial intelligence.
Asked whether the company had a strategy to implement automation technology in its distribution centres, a spokesperson for Tesco's media team Rayhill Dhansey told Verdict:
The retail sector is rapidly changing and highly competitive.

As a business we need to make sure Tesco is set up for the future and our business model is sustainable for the long term. We will continue to review our business to ensure we're able to serve our customers better.
Amazon — Humans augmented by automation
US retail giant Amazon is perhaps the biggest driver of automation in the retail sector.
Despite Amazon's global work force being three times the size of Microsoft's and 18 times larger than Facebook's, Amazon announced last year it planed to open a second headquarters in North America with up to 50,000 new jobs.
Meanwhile, Amazon significantly expanded its army of warehouse robots in 2016, according to a report by The Seattle Times, increasing its number of robots by 50% from the same time the year before, when the company said it had 30,000 robots working alongside 230,000 people.
The company has been adding about 15,000 robots year-on-year, according to media reports, after it bought Kiva Systems for $775 million and renamed Amazon Robotics.
Amazon chief financial officer Brian Olsavsky said at a conference in April 2016:
We've changed, again, the automation, the size, the scale many times, and we continue to learn and grow there.
Asked about the future projections for their automation systems, Amazon declined to comment.
Ocado — Automation as a service
UK online supermarket Ocado last week signed a deal with retail company Kroger to allow the use of its technology in the US.
After the deal was announced, Ocado's share price leapt some 50%, reaching a record high. The agreement will see Kroger take a 5% stake in Ocado valued at $247 million.
Ocado's development of complex logistics systems and warehouses ran by smart robots has added to its growing reputation for fast deliveries and high-quality customer service. Ocado will be setting up Kroger with a range of systems to help it manage its warehouse operations, automation, logistics and delivery route-planning.
The company, which has no brick-and-mortar stores, owns warehouses throughout the UK that "are capable of collaborating to pick a typical 50-item order in a matter of minutes", according to chief technology officer Paul Clarke.
"Applications of AI and machine learning pervade this platform," he said, adding that the company's system helps predict changes in consumer demand for 50,000 products.
Ocado has signed several similar logistics technology deals with other major supermarkets in France, Canada and Sweden and expects to do more deals as its tech improves.
Ocado spokesperson Alexandru Voica said:
In our first generation warehouses (Hatfield and Dordon), we adopted and improved a number of third party goods-to-person solutions that boosted our picking and packing operations by 50%. In our second generation warehouse in Andover, our new robotics-based goods-to-person system has reduced the total time to pick a customer order from two-three hours to 5-15 minutes.