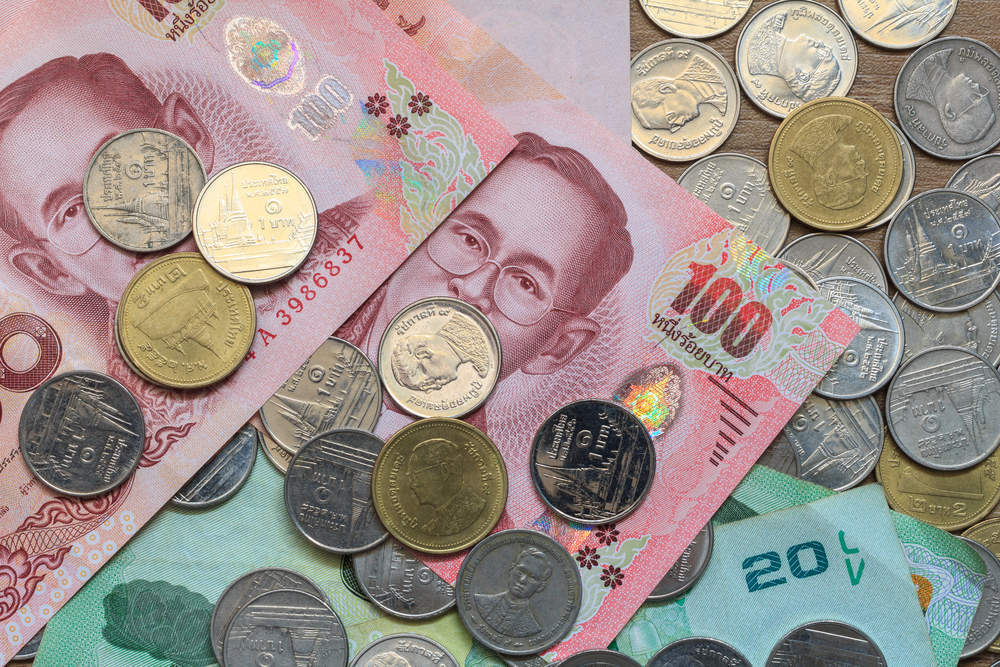 Canada will follow Thailand today in unveiling new banknotes, after the Southeast Asian nation announced that King Maha Vajiralongkorn will be replacing his late father King Bhumibol Adulyadej on all future Thai Baht currency.
Vajiralongkorn has yet to have his coronation, which will formally confirm him as king. A year of mourning for the former king ended in October and Thailand has been slowly transitioning since.
Introducing new notes baring Vajiralongkorn's portrait is the latest step towards moving on from the popular former king.
Old notes will remain legal tender and the size and colour will remain the same. However, King Bhumibol will be removed from all future prints.
Veerathai Santiprabhob, Governor of the Central Bank, confirmed, "In future, we will only be printing the new banknotes".
The first batch of notes will enter circulation on 6 April.
【Bangkokpost > 最新】 King Rama X banknotes to debut April 6: The first banknotes bearing his His Majesty the King's image will be available on April 6, initially in three denominations. https://t.co/q80UsJSZP5 #タイの英語新聞 pic.twitter.com/QuZgnD4pZk

— タイニュース&タイブログ (@Thai_News_JP) March 8, 2018
Canada's most (bank)notable woman
The Bank of Canada called on the public to nominate noteworthy Canadian woman to appear on Canadian currency from 2018. The public submitted a total of 26,300 names. However, the final shortlist was made up of five candidates: writer E Pauline Johnson, aeronautical engineer Elsie MacGill, athlete Bobbie Rosenfeld, women's rights activist Idola Saint-Jean and businesswoman Viola Desmond.
The latter has since been revealed as the final choice. Best known for her fight against racial discrimination in the mid-20th century, Desmond will be the face of Canada's new $10 notes.
The new bill will be revealed to the public today (Thursday, 8 March) in Halifax to mark International Women's Day.
TOMORROW: Join us online to see a new #BankNote that features the #BankNOTEable #ViolaDesmond, live from @hfxpublib on #InternationalWomensDay. https://t.co/Jg56PQqIPd pic.twitter.com/2bgO0AO9Va

— Bank of Canada (@bankofcanada) March 7, 2018
Will Desmond be the first woman to feature on a Canadian banknote?
No, she won't. However, she will be the first woman outside of the British royal family to feature on the face side of a Canadian note. Queen Elizabeth is currently the face of the 20 Canadian dollar note.
Likewise, former politician Therese Casgrain previously featured on the back side of $50 note from 2004 to 2011. So too did The Famous Five (Emily Murphy, Irene Marryat Parlby, Nellie Mooney McClung, Louise Crummy McKinney and Henrietta Muir Edwards), who were among the first to challenge discrimination against women in the Supreme Court of Canada in 1927.