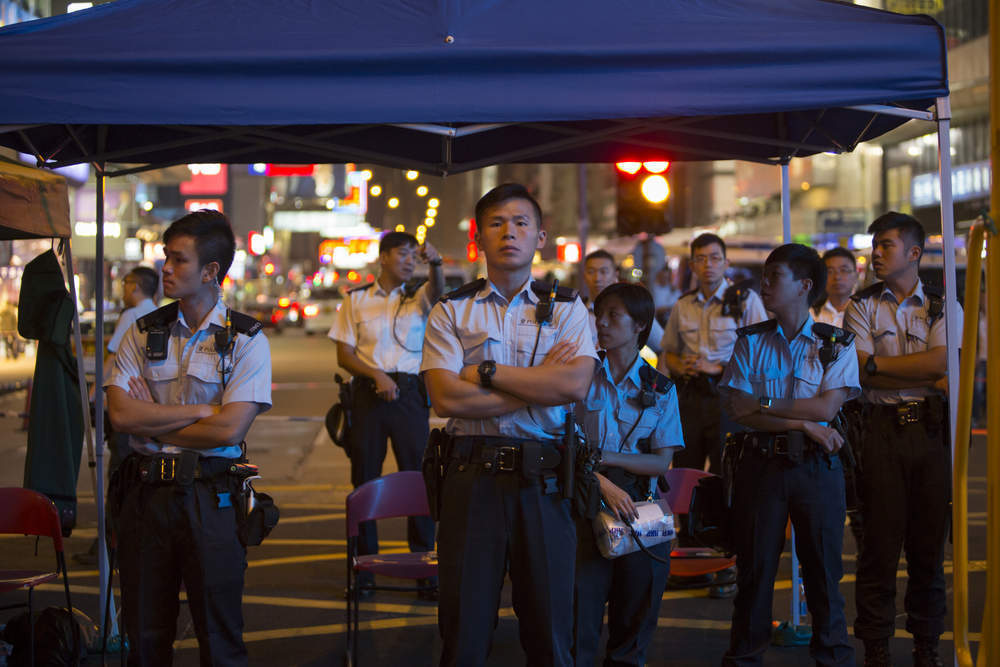 The city of Hong Kong has unveiled plans for a legislation that punishes those who insult the Chinese national anthem with three years in jail, in a bid to implement a law on the March of the Volunteers at a local level.
Under this legislation, primary and secondary school children will be taught the Chinese national anthem.
Last year, China issued a new law that imposes imprisonment without a trial and other criminal punishments to those who slam the national anthem, but it was not applicable to Hong Kong, which is a former British colony that only became part of China in 1997.
However, last November the government formally extended the law to Hong Kong, forcing the city to introduce it, triggering concerns that it may threaten the city's freedom and autonomy.
The question of the anthem remains a particularly sensitive matter for this city, where football fans often drew the government's attention for booing the national anthem during matches.
Throughout the years, supporters made the headlines for protesting against Beijing and its increasing intervention in semi-autonomous Hong Kong.
Under the legislation — which is to be discussed in Hong Kong's Legislative Council at the end of March — anyone who is listening to the national anthem will be forced to stand and "deport themselves respectfully".
According to the bill, performances of the anthem "shall follow the lyrics and the score… and it must not be performed or sung in a manner harmful to the dignity of the national anthem".
Those who "publicly and willfully alters the lyrics or the score", and behave in "derogatory manner or insult the national anthem" will face a fine of up to 50,000 Hong Kong dollars ($6,400) and imprisonment for three years.
Hong Kong citizens already face a similar punishment in cases of desecration of national flags and emblems, though no equivalent law previously existed for the anthem.
The opposition Democratic Party leader Wu Chin-wai said in a statement:
If the bill becomes a reality, this would harm the public's basic rights.

If protesters argue with people who play the national anthem or make gestures at them, even if they do not intend to insult the national anthem, they may get charged by the authorities.