The Frankfurt Motor Show, the world's biggest car trade show, has come to an end, but there is still plenty for car fanatics to look forward to this year.
First up is the Tokyo Motor Show 2017, which will exhibit vehicles from most major car manufacturers, including Honda, Mitsubishi, Mercedes-Benz, Peugeot and Volkswagen.
While the likes of BMW, Mercedes-Benz and Volkswagen unveiled their latest designs in Germany, Japan's major car companies have saved their new concepts for Tokyo.
As a result, while it isn't one of the world's biggest auto shows, Tokyo will still have plenty to offer once October 27 rolls around.
Tokyo Motor Show 2017: what, when and where?
Organised by the Japan Automobile Manufacturers Association, Japanese manufacturing will take centre stage at the event. The likes of Mazda, Toyota and Nissan are all set to reveal exciting new products.
The trade show will be taking place at the Tokyo Big Sight exhibition centre.
This is located approximately 20 minutes form central Tokyo by train and 40 minutes by bus. Due to limited parking capacity, the organisers advise against driving.
The 45th annual motor show to be hosted in the Japanese capital doesn't officially begin until Friday October 27. However, press and special guests will be given access two days earlier.
Doors will open to the media at 8:00 JST on Wednesday October 25. A Preview Day will then be held on October 27, with general admission beginning at 10:00 JST on Saturday October 28.
The event will run until Sunday November 5, coming to a close at 18:00 JST.
What will be on show at Tokyo Motor Show 2017?
A total of 40 vehicle manufacturers will be exhibiting at the Tokyo Motor Show. This includes cars, motorcycles and heavy goods vehicles.
Likewise, there will also be hundreds of vehicle parts, machinery and service companies displaying their latest products around the Big Sight centre.
However, it is a range of new concept cars that will likely take centre stage.
Concept cars debuting at the Tokyo Motor Show
Mazda RX-Vision
In the build up to the event, Mazda confirmed that an updated RX-Vision concept will be on display in Tokyo. This following the car's initial unveiling at the 2015 show. Voted as the "Most Beautiful Concept Car of the Year" back in 2015, Mazda's updated sports car is likely to wow once again.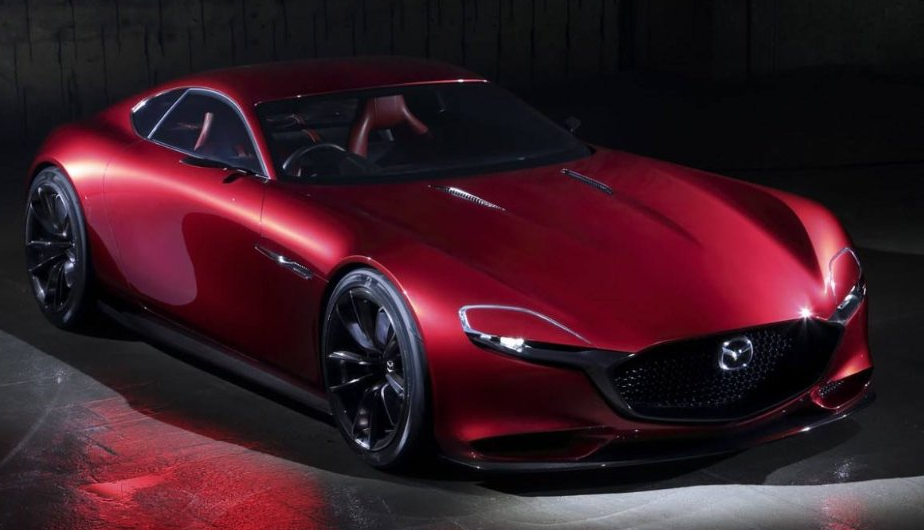 Toyota Supra
While unconfirmed, Toyota is expected to unveil a new Supra model at the Tokyo Motor Show. Production of the sports car ended in 2002, but a next-gen upgrade could take to the streets by 2018.
Mitsubishi Delica
A sixth generation Delica model is set to be included in Mitsubishi's offering. Details of the eight-seater pick-up truck are slim, but the vehicle is likely to come complete with a turbocharged diesel engine. Likewise, it will also feature a sleek, modern design, as leaked concept images show.
Nissan Leaf SUV
With Nissan looking to make their mark in the electric car market, the Japanese car maker is set to unveil another Leaf EV at the show. Following the success of the hatchback, a battery powered SUV is likely to be unveiled next month.
Nissan Z-car
It will be a busy few weeks for Nissan. If the rumours prove to be true, they are also set to unveil a new Z-car concept. This is set to replace the 370Z sports car range by 2019, with Tokyo offering the first opportunity to get a glimpse of the luxury vehicle.
Are tickets still available?
General admission tickets, which will get you into the event between October 28 and November 5, are currently available to buy via the Tokyo Motor Show website. The sales period will end on October 27 and tickets must be purchased ahead of the event.
Tickets will set you back by 1,600 JPY (approximately $14.30 or £10.60). Student tickets are available for 500 JPY ($4.50 or £3.30).
You will have to be willing to pay if you want to visit on the opening day. On October 27, entry to the event will set you back by 3,500 JPY. This equates to approximately $31.30 or £23.20.
With a range of new and old vehicles on show, it's a price worth paying if cars are your thing.