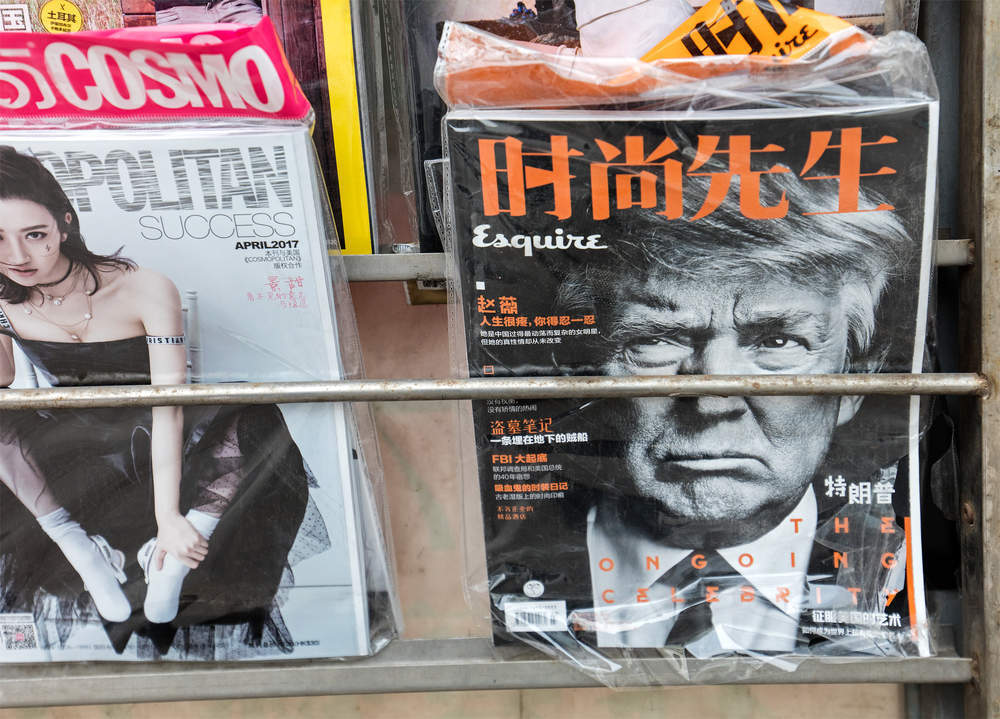 US President Donald Trump is set to sign a memorandum to introduce a fleet of new trade tariffs on Chinese technology imports, escalating a growing trade war between Washington and its trade partners.
The tariffs would target China's high-tech sector and may also be applied to apparel and Chinese offshore investments in the US, trade representative Robert Lighthizer said.
The tariffs are designed to protect US businesses from intellectual property theft from China and target products where Beijing has forced US companies to hand over intellectual property in return for doing business in China.
Lighthizer said:
We think that it is perhaps the most important thing that will have been done in a long time in terms of rebalancing trade with China," he said, pointing to America's $375bn trade deficit with Beijing.
Meanwhile, White House official Raj Shah said that the president would sign the memorandum targeting "China's economic aggression" at around 12:30pm today local time in Washington.
Speaking yesterday Shah said:
Tomorrow the president will announce the actions he has decided to take based on USTR's [US Trade Representative] 301 investigation into China's state-led, market-distorting efforts to force, pressure, and steal US technologies and intellectual property.
The economic memo is expected to target at least $30 billion in Chinese imports, the Financial Times has reported citing sources familiar with the decision.
China's Ministry of Commerce warned the US against taking measures "detrimental to both sides," in a statement on its website today.
The Ministry said they strongly oppose such measures, and protectionist trade action, and pledged to take "all necessary measures" to protect their trade interests.
Why it matters:
The move is expected to spark a backlash from Beijing and will mark the first time US trade policy has targeted China directly.
The latest announcement also follows a long list of newly introduced US tariffs that indirectly targeted the Chinese economy, such as the imposition of 30% border taxes on imported solar panels and proposed duties on aluminium imports.
Ahead of his election Trump promised to be "tough on trade" and protect US industry which he says has been devastated by "unfair trade".
Background:
Last week, 45 of some of the largest US trade unions and companies protested Trump's plans to introduce a new tax on Chinese technology, claiming it would hamper innovation, hit financial markets and cause inflation on consumer goods.
The joint letter said the new taxes would threaten US jobs, global competitiveness, and access to the market by US companies, urging Trump to reconsider the measures.