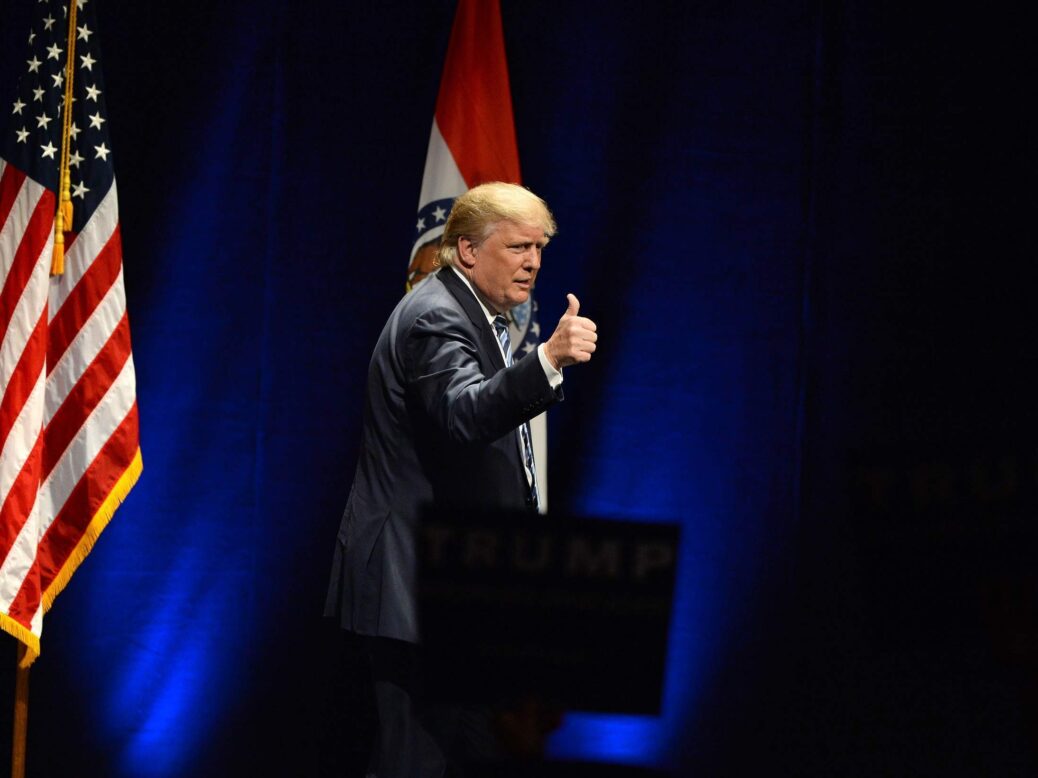 US president Donald Trump will be entering Congress to deliver his first State of the Union address today.
The speech is an opportunity for Trump to discuss the policies implemented during his first year in office and an economic report of the US. The president will also outline the next political decisions he will make during 2018.
Why is Trump's State of the Union address significant?
The address is a significant event in the US political calendar for a number of reasons. For one, it's the only time the president is allowed to enter Congress. This is due to the US constitution's emphasis on the separation of powers.
In addition, it is the only time that all three branches of the US political class come together: the president, the legislature and the judiciary, also known as the Supreme Court.
Last year, Trump delivered a joint address to Congress, not a State of the Union. This was because he had only been in power for a few days at this point. The president was commended for his presidential style, something he was criticised for lacking during the campaign.
At the time, the New York Times said:
"Rising to the occasion, Mr Trump on Tuesday night sounded as presidential as he ever has since taking office."
What is on the agenda for Trump's State of the Union address?
Immigration is high on the agenda for Trump's State of the Union address. The White House released its framework on immigration reform last week, detailing topics such as border security, Daca legalisation and the visa lottery. The president will address this during his speech.
In addition, Trump will discuss his national security policy. This will be focused on "peace through strength" and will see the president mention the recent nuclear threats from North Korea.
In terms of economics, it's likely Trump will discuss the America-first trade policy, his $200bn infrastructure plan for the country, and the recent tax changes.
What have other recent State of the Union addresses discussed?
When Barack Obama delivered his first address back in 2010, he used it as an opportunity to take aim at the Supreme Court.
He criticised a recent decision by the Court, regarding corporations and election campaigning. This effectively changed how money can be spent in elections and by whom, allowing companies to spend as much as they wanted to convince people to vote for or against a candidate.
Obama said he believed the law:
"Will open floodgates for special interests – including foreign corporations – to spend without limits in our elections."
George W. Bush's first State of the Union address in 2002 focused on terrorism. Only a few months after the 9/11 attacks, Bush said during his speech "our war against terror is only beginning".
He also accused three states; Iran, Iraq and North Korea, of constituting "an axis of evil".
Bill Clinton's first State of the Union address centred on his new healthcare policy. During the speech, he said:
"I want to make this very clear. If you send me legalisation that does not guarantee every American private health insurance that can never be taken away, you will force me to take this pen, veto the legislation, and we'll come right back here and start all over again."