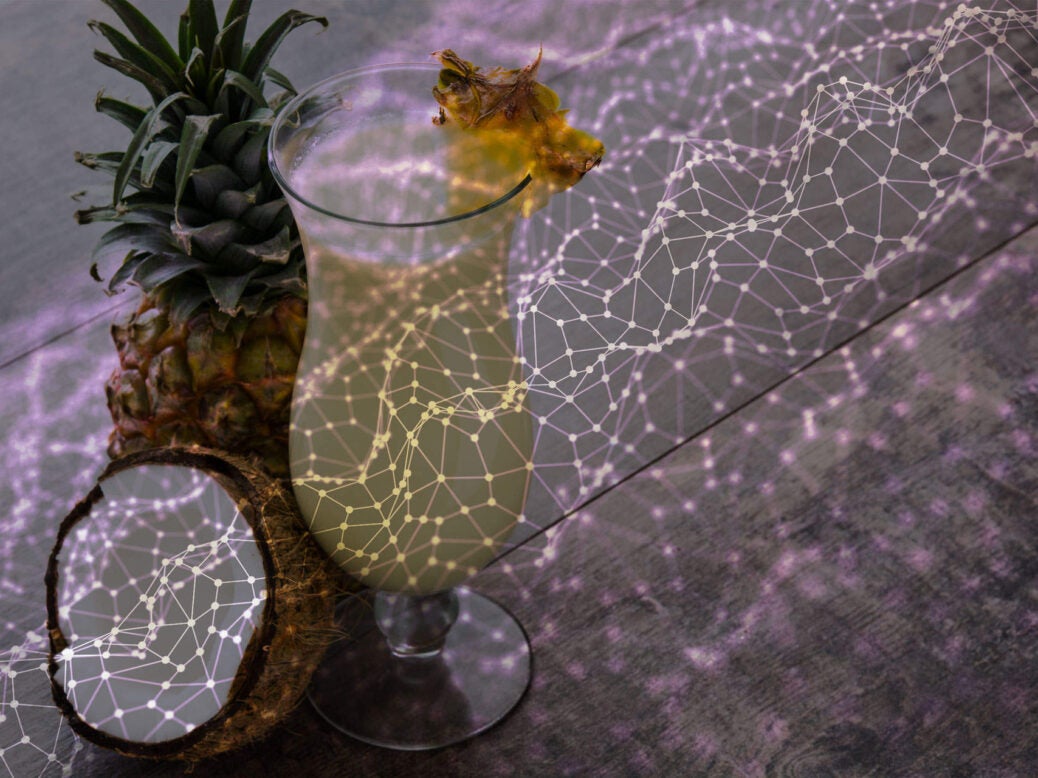 Recently opened Twisted Bar is taking a novel approach to its cocktail menu. The pop-up bar, located in Shoreditch, East London, is using data analytics from its social media channels to create its cocktail menu.
Primarily a social media channel, Twisted Bar is known for posting videos of cocktail recipes that users can replicate at home. Twisted took the data – likes, shares and views – from the past year and assigned each video a tag.
From this metadata, they created a drinks database that determined the drinks and ingredients that can then be used by mixologists in Twisted Bar's menu.
Kim Holman, Head of Paid Social, Jungle Creations, explains:
"This allowed us to dissect trends within our content, such as drink type, dominant ingredient and 'twists', really drilling down into the drinks that our audience would love to see at the bar."
While well-run bars already monitor which drinks are selling and which ones are not, this analysis is reactive rather than predictive. An ingredient used in just one cocktail that doesn't sell is wasted inventory, after all.
But having data available before you open can – in theory at least – prevent that from happening and ensure that every drink pulls its weight.
Will others follow the example of Twisted Bar?
The speakeasy-style bar claims to be the first to feature a menu determined by a social media following. It is an example of a growing trend in which digital companies are moving into offline spaces.
"The main benefit here is that we can formulate a drinks line-up before the bar has even opened, and market a menu that we know will excite people".
Holman said that the main challenge is that social media users haven't actually tasted the drink – they are going purely from the visuals.
"A drink may look visually inviting but taste disgusting," he said. "We trust the Twisted Bar team to create amazing cocktails that are not only great to look at on social media, but also delicious to drink at the bar."
Does Holman think that the social media model will catch on?
"I'm unsure if bars will start to use social media data more – bartenders often tend to be very precious about their creations!

"But it's definitely a tool that can be extremely useful in the idea creation phase, so, by all means, we should see more use of it in the hospitality industry".
What did Twisted learn from the data?
Rum is the most popular spirit, racking up 60 million views across 25 videos. This resulted in rum-based cocktails such as the Colour Changing Mojito and the Rum Raisin Martini finding their way onto the Twisted menu.
The most popular cocktail overall is a Daiquiri with over 45 million views across 10 videos. This resulted in fusion drinks such as the Paradise Fishbowl and Strawberry Daiquiri Slushie.
Cocktails are priced at £8.50 each, with sharers at £25. Happy hours are all week between 5pm and 8pm.
Twisted Bar closes 5 November, but Verdict understands this could be extended.
Read more: 5 luxury highball cocktail recipe ideas for the weekend