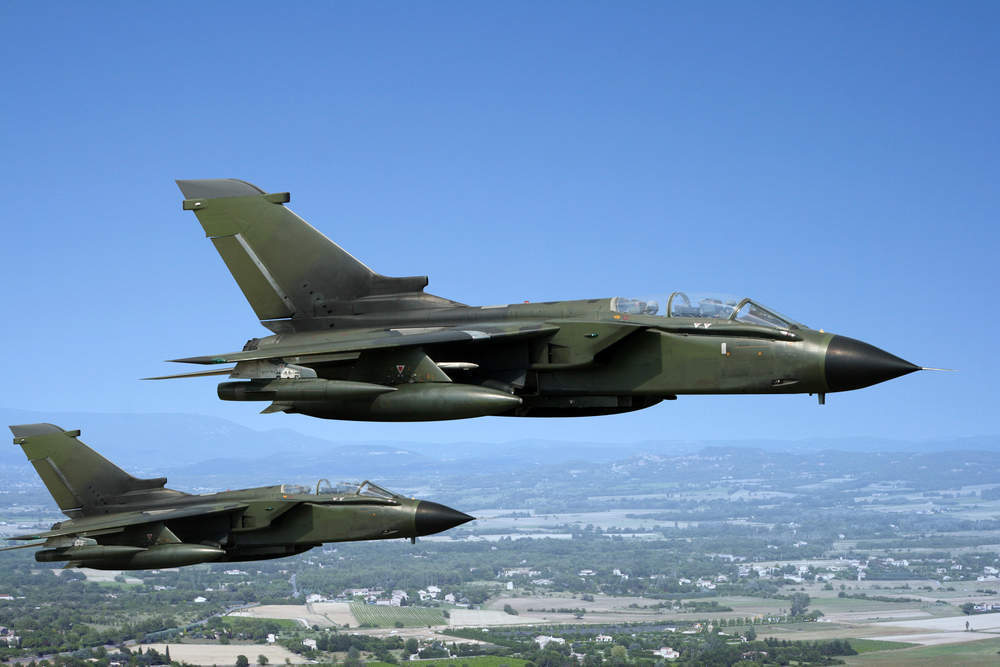 The UK public is widely against a UK attack on Syria, a new poll has found.
Less than a quarter (22%) of the 1,600 people asked in the UK said they supported launching cruise missile strikes against Syrian military targets, while almost twice as many opposed attacks (43%).
This week US President Donald Trump announced that he plans to launch such strikes, although it is not clear what involvement, if any, the British military will have in action against Syria.
https://twitter.com/realDonaldTrump/status/984374422587965440
[visualizer id="153973″]
Meanwhile, 61% believe that the Syrian government or their allies carried out the chemical attack in the town of Douma last week, while 10% think that either there probably wasn't a chemical weapons attack or that something else happened.
The remaining 29% said that they don't know.
[visualizer id="153990″]
According to YouGov 25% of people surveyed backed a government plan to fire missiles on Syrian targets back in August 2013, though then Prime Minister David Cameron lost a parliamentary vote over whether the UK should take military action in response.
The 2013 attack on the Damascus suburb of Ghouta killed between 281 to 1,729 people.
Will the UK strike Syria?
The findings came as UK Prime Minister Theresa May is meeting with cabinet ministers to discuss the "next steps" in the UK's response to the chemical weapons attack.
May summoned cabinet members from their Easter break for the meeting after new evidence emerged that the Syrian government was behind the attack on the rebel-held town on Saturday.
May said that all the signs pointed to Russia-backed Syrian president, Bashar Al-Assad being responsible for the "shocking and barbaric act".
She said:
"The use of chemical weapons cannot go unchallenged," she told a press conference in Birmingham.
"All the indications are that the Syrian regime was responsible."
May said she was working with allied countries to hold those responsible to account.
"We'll be working with our closest allies to consider how we can ensure that those responsible are held to account, and also how we can prevent and deter the humanitarian catastrophe of the use of chemical weapons in the future."
On Wednesday US President Donald Trump said the US would launch cruise missiles at Syria for the "vicious attack":
The fresh salvo of threats came after Russia's ambassador to Lebanon said that "if there is a strike by the Americans . . . the missiles will be downed and even the sources from which the missiles were fired".
Active International Military forces inside and surrounding Syria
UK
Royal Navy attack submarines, armed with cruise missiles, are moving into range from this evening to be ready to take part in a strike on Syria, it was reported today.
Britain has six Typhoon fighter jets, eight GR4 Tornado aircraft and one air-to-air Voyager refuelling tanker based at RAF Akrotiri in Cyprus.
A Royal Navy submarine armed with Tomahawk cruise missiles was being sent to the eastern Mediterranean.
Also operating in the region are armed reconnaissance reaper drones, and a Royal Navy type 45 destroyer on a Nato maritime mission.
US
The USS Donald Cook, a guided missile destroyer warship armed with more than 50 Tomahawk cruise missiles, is currently deployed in the eastern Mediterranean within striking distance of Syria.
Six other warships led by the aircraft carrier USS Harry S Truman, left a naval base in Virginia, for the Mediterranean yesterday.
The US Al Udeid military base in the Gulf houses  10,000 military personnel from the US, UK, and other countries.
It is now the home of the US Air Force Central Command and is equipped with bombers such as F-16s and ground-attack aircraft such as Thunderbolts, C-17 Transporters, Apache helicopters and Predator drones.
The US also has drone bases in the UAE, Saudi Arabia, Kuwait and Tunisia.
France
The French Air Force has 10 Dassault Aviation SA Rafale aircraft armed with Scalp cruise missiles in Jordan and Abu Dhabi.