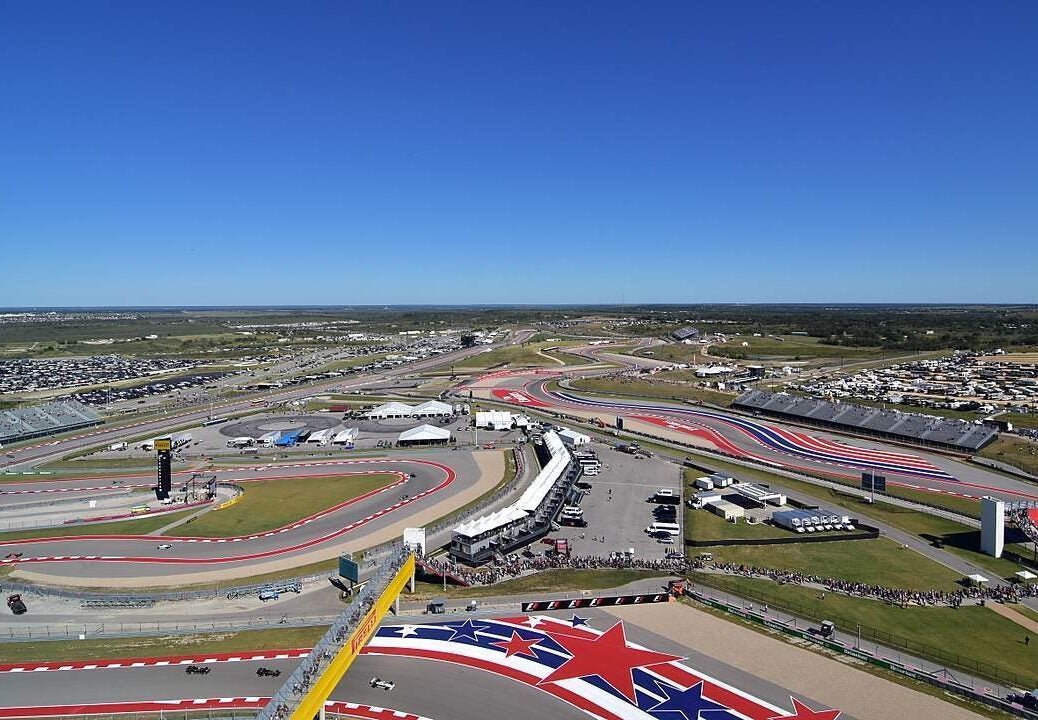 Despite leading the leaderboard up until September, Ferrari driver Sebastian Vettel has fallen away in recent races, allowing Mercedes' Lewis Hamilton to open up a comfortable lead at the top of the standings.
With just four races left to go until the 2017 Formula One season reaches its conclusion, could the upcoming US Grand Prix provide Hamilton with the opportunity to clinch his fourth career title?
It is all but confirmed that Hamilton will walk away as champion this year. It would take a catastrophic collapse for him to throw it away now.
Hamilton currently leads Vettel by 306 points to 247, having won eight of the 16 Grand Prixs raced so far this year. As a result, Hamilton needs to put just 16 more points between him and second place in order to confirm the victory.
While it seems unlikely, it is possible that he could do so this weekend.
Such a result would require another first place finish, with Vettel finishing up below sixth place in the US Grand Prix. That would see Hamilton awarded 25 points and Vettel awarded eight, putting the British racer out of reach.
Unusual, you would expect Vettel to push Hamilton all the way, given his usually dominant displays. However, it has been a strange few weeks for the Ferrari driver.
Playing catch up, Vettel has seen any chance of a comeback slip away. He failed to finish in Singapore following a disastrous crash at the starting line, while he was also forced to retire last time out in Japan due to engine problems.
As a result, the chance of Vettel falling apart in the United States doesn't seem quite so unlikely.
With a high chance of a huge result for Hamilton, here's everything you need to know ahead of the race:
When is the US Grand Prix?
The sixth annual US Grand Prix 2017 will take place on Sunday, 22nd October. However, the event will officially begin on Friday, 20 October, with a number of practice runs in preparation for the main race.
US Grand Prix Schedule
The event will officially begin on Friday, with the first practice run scheduled to begin at 4pm London time. A second practice session will take place at 8pm, ahead of the final practice run on Saturday at 5pm.
The qualifying race will then take place at 10pm to determine the racers' starting positions.
The US Grand Prix will then be raced on Sunday at 8pm London time.
Where is the US Grand Prix held?
The race will be held at the Circuit of The Americas race track in Austin, Texas.
Designed to provide a challenge for even the most experienced of drivers, with a blend of tight corners and long straights spread over bumpy hillsides, this 3.4-mile track should provide some thrills on Sunday.
Austin, Texas weather forecast
If you're heading to Austin for the big race, you should probably pack your rain coat.
Despite temperatures remaining high, with an average of 26 degrees Celsius on Sunday, thunderstorms are also expected.
This will likely provide some added excitement on the track. However, it might leave you feeling miserable in the stands if you don't come prepared.
Who is tipped to win?
Lewis Hamilton has won in Austin on the last three occasions. He is expected to make that four in a row this weekend according to the bookmakers.
Sebastian Vettel, Valtteri Bottas, Max Verstappen and Kimi Raikkonen make up the top five.
Will there be anything other than racing?
If you're being dragged along this weekend and care little for high-speed, action-filled racing, there will be something to make your day a little less dull.
The Cota Super Stage Concert will be held in the venue on Saturday and Sunday, with the likes of Justin Timberlake and Stevie Wonder set to perform.
US Grand Prix tickets
It's not too late to grab yourself a ticket to the Grand Prix, with many options still available to purchase via Ticketmaster.
The cheapest ticket tier, costing $59, has sold out. However, you can still grab yourself entry at a reasonable price, with general admission costing $175.
There are still also hospitality packages available from $4,710, which will get you entry to the Paddock Club balcony overlooking the pit and starting line.
When is US Grand Prix on TV?
In the United Kingdom, the US Grand Prix 2017 will be shown on Sky Sports F1. All practice and qualifying races will be broadcast, as will the main race. Coverage for the main event will begin at 7pm.
In the United States, F1 fans can watch the action via Fox Sports on Sunday. Coverage will begin at 3pm Eastern.