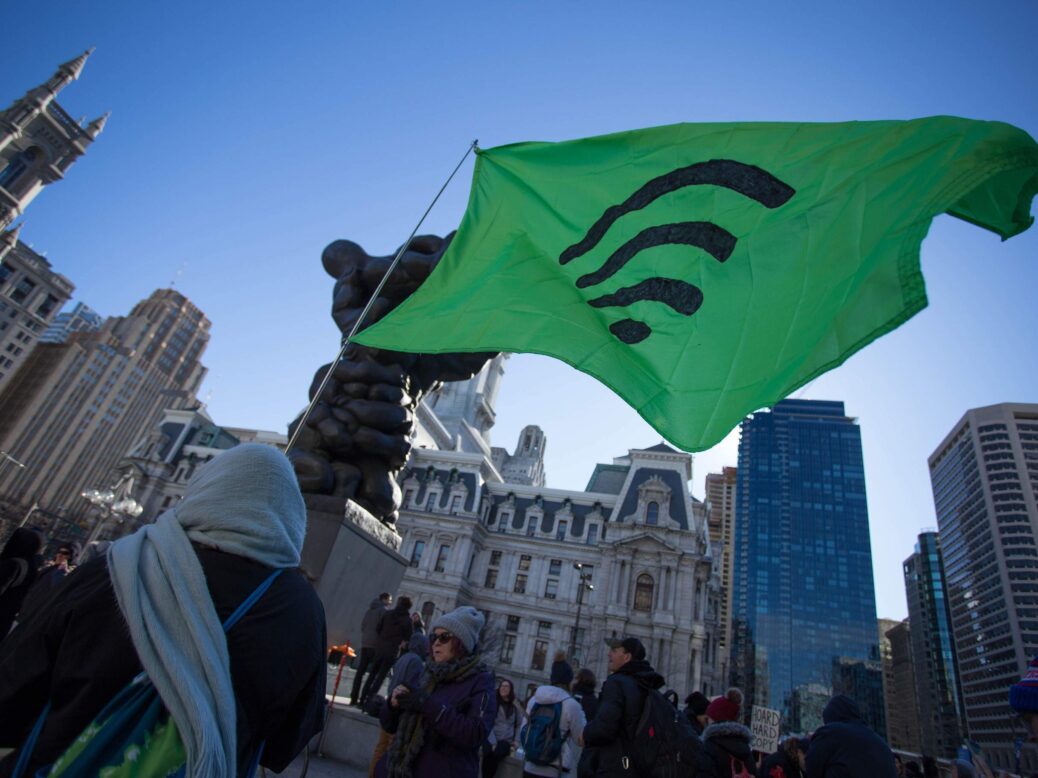 When the US Federal Communications Commission (FCC) voted to repeal net neutrality in December last, it appeared the battle to keep the internet free and open was finally over
However, all is not lost. A total of 21 US state attorney generals, from states including California and New York, are challenging the decision.
A petition filed by the attorneys, in the federal appeals court in Washington, called the end of net neutrality "arbitrary, capricious and an abuse of discretion." They said the decision violated federal laws and regulations.
It looks like lawmakers in the Senate are on board too. Senate Democrats have said they have the backing of 50 members in the chamber to repeal the decision, one vote short of a majority.
Will the net neutrality vote be overturned?
When the net neutrality vote took place last year, it ended the 2015 telecoms rules imposed under the Obama administration. The rules ensured that internet service providers (ISPs) couldn't block websites or impose limits on users depending on their content.
However, the FCC chair Ajit Pai wanted to change this. Under the new proposals:
"The federal government will stop micromanaging the internet. Instead the FCC would simply require ISPs to be transparent about their practices so that consumers can buy the service plan that's best for them and entrepreneurs and other small businesses can have the technical information they need to innovate."
For those hoping that the net neutrality decision will be overturned, it's not going to be easy. There needs to be a majority in the Senate and the House of Representatives to pass a decision. The Republican party holds the majority in the lower house, which will make it difficult to win.
In addition, after the decision goes through Congress, its likely US president Donald Trump will veto it. The White House said Trump backed the FCC's repeal.
When is net neutrality going to end?
Though the FCC voted to end net neutrality back in December, the practice is still in force. This is because the new rules will not take effect for at least three months according to the government agency.
The three-month rule is also something that will hold back legal action. Normally, a petition to challenge a ruling can't be filed until the rules take effect. As a result, the attorney generals' petition is filed as an abundance of caution instead.
Despite concerns that the repeal of the rules would lead to the end of the open internet, ISPs have said this is not the case. Regardless, it looks like the US battle for net neutrality is far from over.