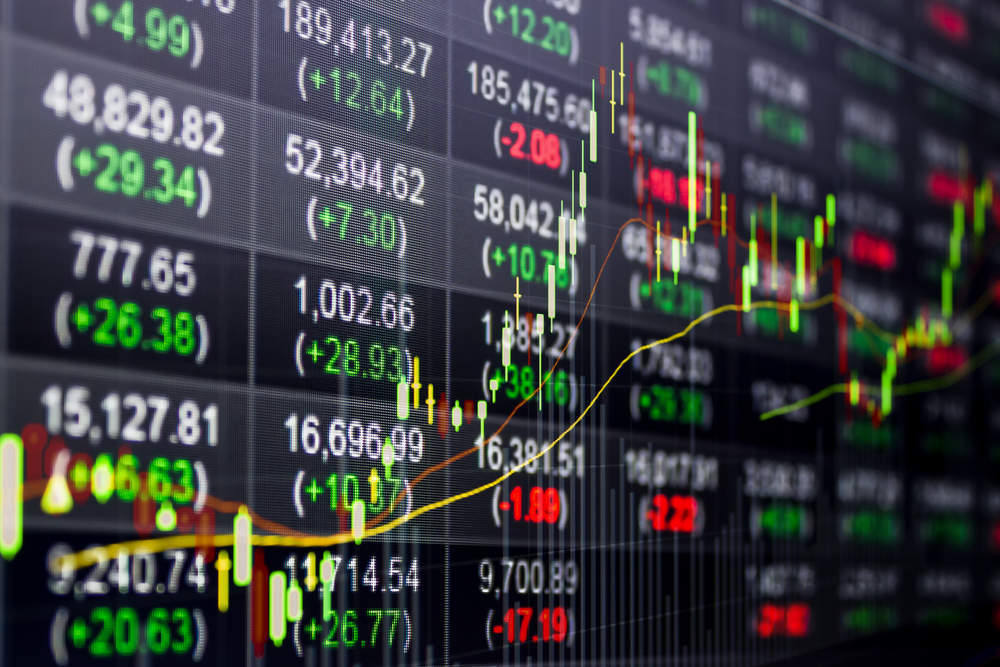 The Chicago Board of Options Exchange Volatility Index — more popularly known as the Vix and indisputably everyone's favourite measure of near term stock market swings — is at its lowest since 1993.
This is while Donald Trump is rampaging through the US political establishment, the UK is in the middle of its slow motion car crash out of the European Union, technological distruption and automation is ravaging established industries, and China — the world's economic engine for the last decade — could be about to crash back to earth.
All these factors mean some economists think the low volatility is the calm before the storm and we better start battening down the hatches.
Yesterday the Vix finished the day under 10 for the eight day in a row, the longest such streak.
While a low reading usually means a bullish outlook for stocks, the S&P 500 Index on which it's based has been hitting fresh records all year and many investors are beginning to fear a market correction on its way.
It even set a new record today — a little earlier the benchmark index was up 0.4 percent, trading at 2,480.72, surpassing both last week's record intraday and closing highs, while the Dow Jones Industrial Average and Nasdaq Composite were also hovering near recent highs.
The market has been boosted by energy stocks that are rising on the back of a seven-day oil price surge.
Click to enlarge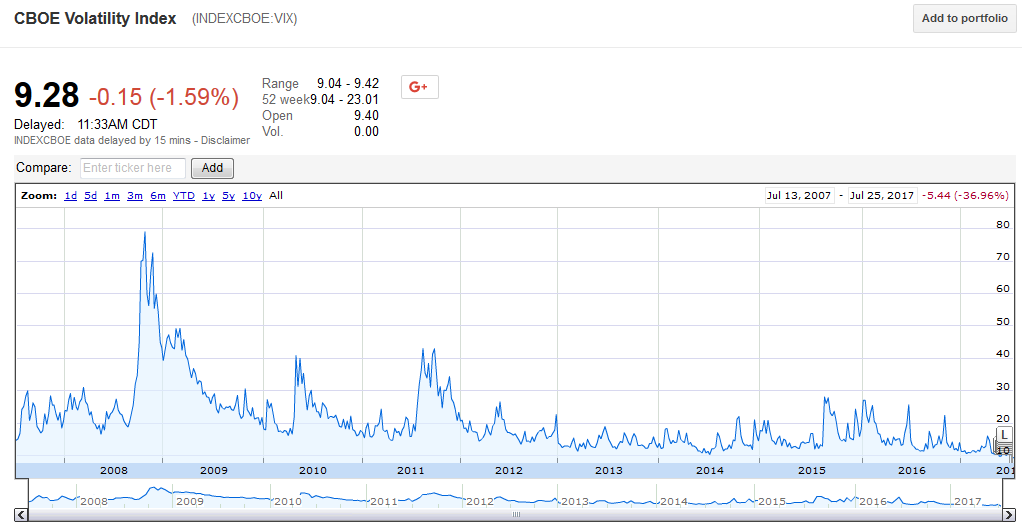 Last time it was this low…
Investors and economists often point to the period just before the 2008 financial crisis as a time of surprising low volatility, leading some to suggest there's about to be wild market swings.
Last month the chief executive of Goldman Sachs Lloyd Blankfein, said the US stock market may be a bit too calm right now.
Blackfein told CNBC:
Every time I get accustomed to low volatility, like we were towards the end of the Greenspan era, and we think we have all the levers under the control … something erupts to remind us that the idea that anybody is in control of everything is hubris.