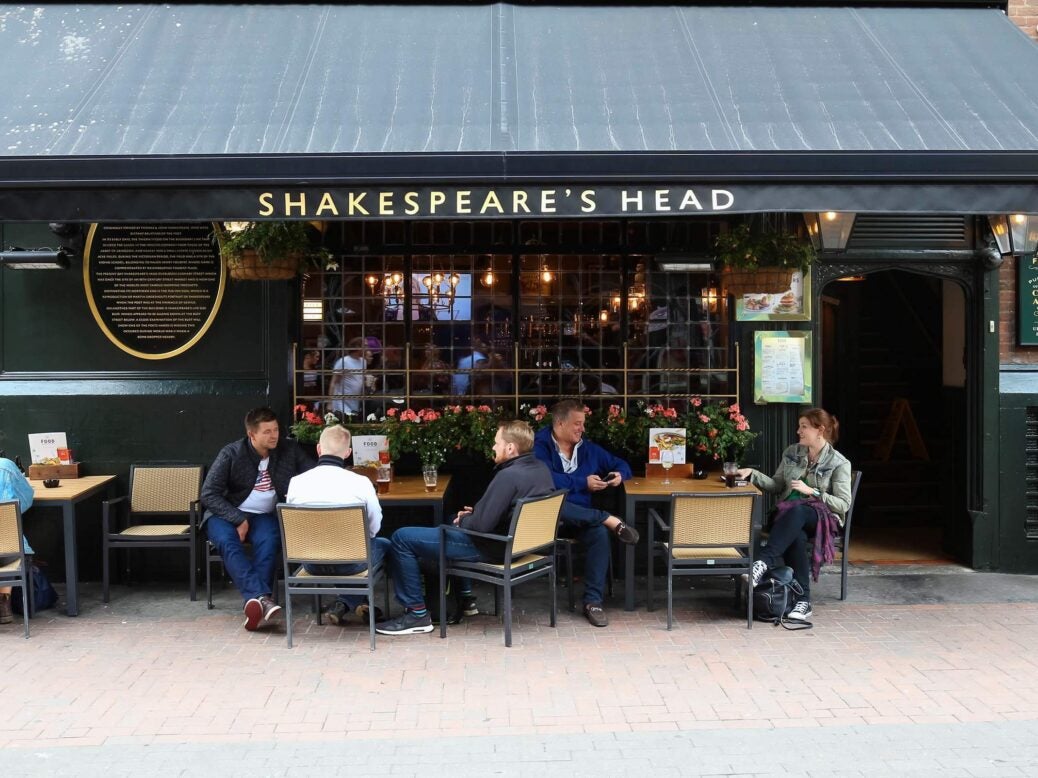 The national UK pub chain, JD Wetherspoon, is gearing up for a successful year in 2018, following strong growth in the first quarter.
The company, which employs over 37,000 people across the UK, released a trading update for the second quarter of 2018, reporting better than expected sales and profits slightly ahead of expectations for the year.
Things may be difficult for the second part of the year, as a result of the Fifa World Cup taking place in the summer. During the last football World Cup in 2014, the pub chain reported weak sales as its pubs do not normally show sport on TV.
Wetherspoon chairman and owner, Tim Martin, said:
"We face significant costs in the second half in areas which include labour, business rates and the sugar tax. There will also be some uncertainty as to the effects on our business of the Fifa World Cup.

"Nevertheless, given better-than-expected year-to-date sales, we currently anticipate a slightly improved trading outcome for this financial year.
Shares in JD Wetherspoon were up by around four percent this morning.
Henry Croft, research analyst at Accendo Markets, said:
"JD Wetherspoons shares trade fresh all-time highs after reporting an impressive quarter of like-for-like sales, with 6 percent topping analysts' estimates and coming virtually in-line with the previous quarter, up 6.1 percent, despite concerns that adverse weather would impact sales and footfall.

"The results come just a day after peer Marston's reported a disappointing fall in like-for-like sales growth due to icy December weather, which once again places Wetherspoons at the top of the UK pub pecking order, especially after informing investors that YTD underlying pretax profit is ahead of current expectations."
Steak woes hold back celebrations
Despite the celebrations over its results, the pub chain faced a minor setback last night. During the chain's weekly 'Steak Night' event, which takes place every Tuesday, it was forced to pull steak from the menu in its 900 pubs.
This was down to an issue with the chain's supplier, Russell Hume. The supplier issued a statement, saying:
"The product recall was a precautionary measure because of mislabelling. We have no reason to believe that the product was unsafe to eat."
A spokesperson for Wetherspoon, Eddie Gershon, told Verdict:
"We have had a supply issue with our pubs. Currently, rump steak, sirloin steak, and gammon steak are not available, but we hope to resolve this soon.

"We apologise to our customers for the inconvenience."
People took to Twitter to complain about the lack of steak on Steak Night in their local Wetherspoons.
It's 'steak night' and none of the Weatherspoons in Nottingham have any steaks! I'd be really mad if I didn't have a 14oz for lunch!!!

— Henry Saye (@henrysaye) January 23, 2018