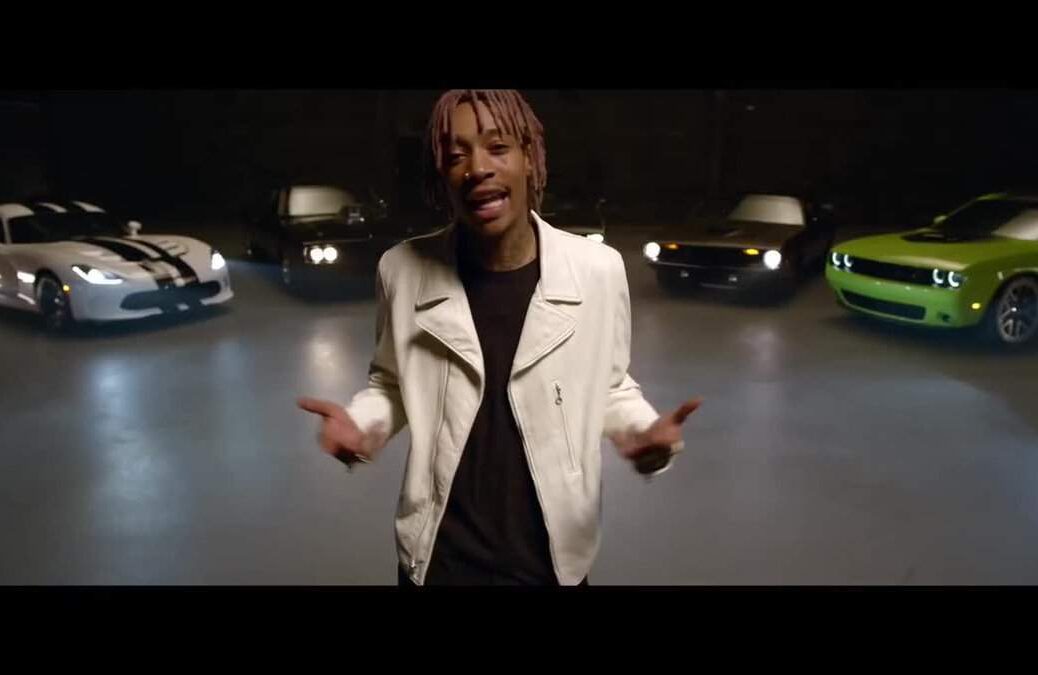 American rapper Wiz Khalifa's single See You Again featuring Charlie Puth has become the most viewed YouTube video, with 2.9bn views.
Puth co-wrote and co-produced the song, which stole the YouTube top spot from South Korean singer Psy's global smash hit Gangnam Style.
Khalifa said in a statement:
I'm super excited and grateful to everyone who supported the song and video on YouTube, and happy to inspire and impact so many lives.
Puth and Khalifa met in March 2015 in the dressing room of The Tonight Show Starring Jimmy Fallon. Puth said of Khalifa:
He is always really cool. He's always high, which is funny.
Scroll down for the video and the full YouTube top ten music videos
https://twitter.com/charlieputh/status/884609842953965570
If you aren't one of the almost 3bn people who have see it you can watch it right now right here.
How did it get so popular?
The song was produced for the soundtrack of 2015's Furious 7, the seventh instalment of one of the most popular film franchises, The Fast and the Furious.
During filming Paul Walker, a long time star of the franchise was killed in a car accident, with See You Again being dedicated to him.
The single has subsequently become one of the most frequently requested pop songs at funerals across the UK, the BBC reported.
The YouTube music top ten
| | | |
| --- | --- | --- |
| Artist | Song  | Views |
| 1. Wiz Khalifa | See You Again (ft Charlie Puth) | 2,895,373,709 |
| 2. Psy | Gangnam Style | 2,894,426,475 |
| 3. Justin Bieber | Sorry | 2,635,572,161 |
| 4. Mark Ronson | Uptown Funk (ft Bruno Mars) | 2,550,545,717 |
| 5.Luis Fonsi | Despacito (ft Daddy Yankee) | 2,482,502,747 |
| 6.Taylor Swift | Shake It Off | 2,248,761,095 |
| 7.Enrique Iglesias | Bailando | 2,232,756,228 |
| 8.Maroon 5 | Sugar | 2,150,365,635 |
| 9.Katy Perry | Roar | 2,129,400,973 |
| 10.Taylor Swift | Blank Space | 2,101,607,657 |