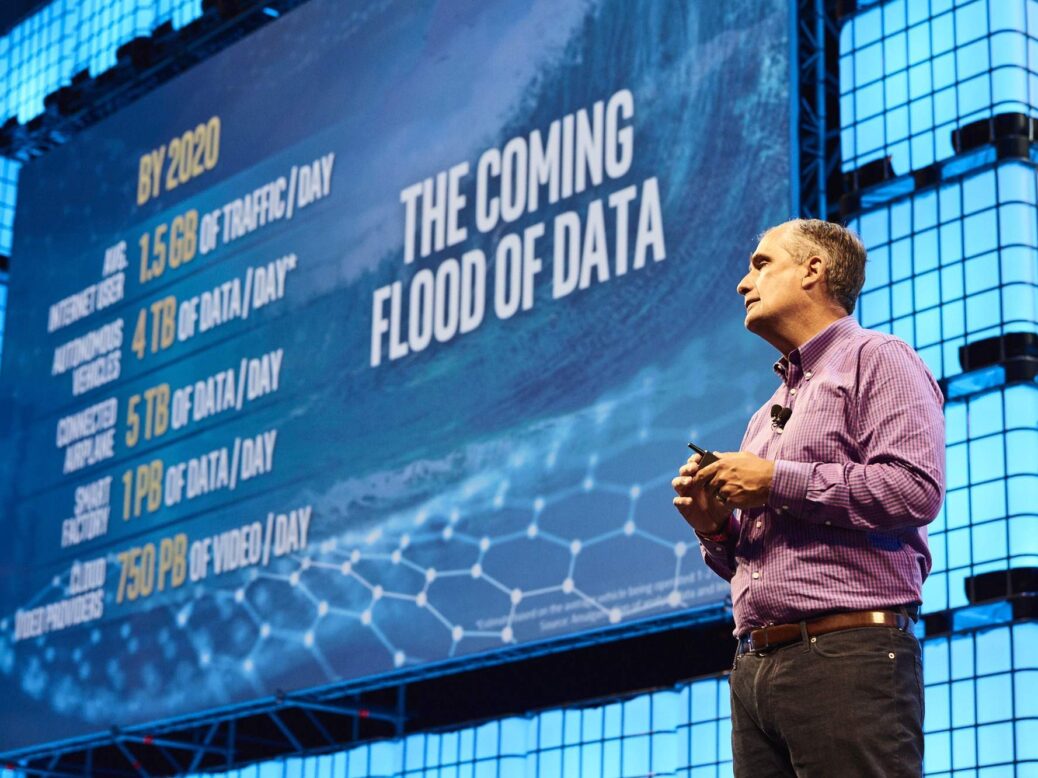 Intel has announced that it is removing CEO Brian Krzanich after it discovered he had previously engaged in a consensual relationship with an employee, in violation of company policy. The company is now scrambling to find its next CEO.
Despite some rocky incidents, including the exposure of significant vulnerabilities in some Intel chips and the over-betting on VR, Krzanich has been generally viewed positively in the role. His departure has prompted a dip in Intel's stocks as investors were shocked to wake up to the news.
The chipmaker has opted to appoint current chief financial officer Robert Swan as interim CEO, which it clearly hopes will steady the rocking ship.
"The board believes strongly in Intel's strategy and we are confident in Bob Swan's ability to lead the company as we conduct a robust search for our next CEO," said Intel chairman Andy Bryant.
"Bob has been instrumental to the development and execution of Intel's strategy, and we know the company will continue to smoothly execute. We appreciate Brian's many contributions to Intel."
However, in an atmosphere focused on greater diversity within the technology space, who is likely to take over at the company as the next Intel CEO? We look at some of the key candidates.
A safe pair of hands as the next Intel CEO: Stacy Smith
Considered by some to be the most likely choice for the position, former Intel CFO Stacy Smith left at the start of 2018 after 30 years at the company. He had been tipped as the most likely successor to Krzanich while holding the post, but his departure – presented as a retirement – cast doubt on this. He has been serving as non-executive chairman of Autodesk since June of this year. For Intel, he may be seen as a safe pair of hands during what could be a rocky period for the company.
The former COO: Kim Stevenson
Having held the position of COO at Intel until February, Stephenson is one of several executives to leave the company as a result of unspecified behind-the-scenes issues that have plagued the chipmaker's senior board over the last few years. Having moved from HP in 2009 to become Intel's vice president of IT, she was promoted to CIO in 2012 and later COO in 2016. Since March 2017, she has held the position of senior vice-president at Lenovo. Given Krzanich was COO before taking the CEO role, and the company does not currently have anyone in the role, Stevenson may be seen as a strong choice.
An offbeat choice for the next Intel CEO: Don MacDonald
As the former chief marketing officer at Intel, MacDonald is a somewhat unorthodox choice for the position. He left Intel in 2007 before taking on the role of CMO at Fiserv until 2011. He later became VP of marketing at Qualcomm and now works as CMO at MX. While CMOs are not conventional choices for the CEO role, the appointment is not without precedent. Paul Otellini, Krzanich's predecessor had a marketing background, and in this more image-conscious age Intel may benefit from having a person with marketing savvy at the helm.
The cloud expert: Diane Bryant
Another of the Intel execs that departed under Krzanich's tenure, Bryant worked as CIO and then EVRP of Intel's Data Center Group before departing to become Google Cloud COO in 2017. Her expertise in cloud and data centre operations – along with her history at the company – may put her in a strong place to take the helm. She has also been a key backer of Intel's Diversity in Engineering initiative, which may make her a good option for a board looking to distance itself from the scandal surrounding Krzanich's departure.
Turned down the role before: Pat Gelsinger
The first person to hold the position of CTO at Intel, Gelsinger said no to the CEO role in 2013, and was also shortlisted to replace Microsoft's Steve Ballmer. He departed the company in 2009 after 30 years with Intel to become president and COO of Dell EMC, before taking the helm at VMware in 2012. His knowledge and experience at Intel would make him a seasoned choice for the position.
The former choice for next Intel CEO: Renee James
James was a top choice to replace Otellini back in 2012, but lost out to Krzanich. She ultimately departed in 2015, at the time holding the position of president. Officially this was to find a CEO role, although there were suggestions that the division she was overseeing – software – was underperforming. She is now CEO of semiconductor startup Ampere, which was formally launched earlier this year. As a result, it is unlikely – although not impossible – that Intel will be able to coax her back to the company.