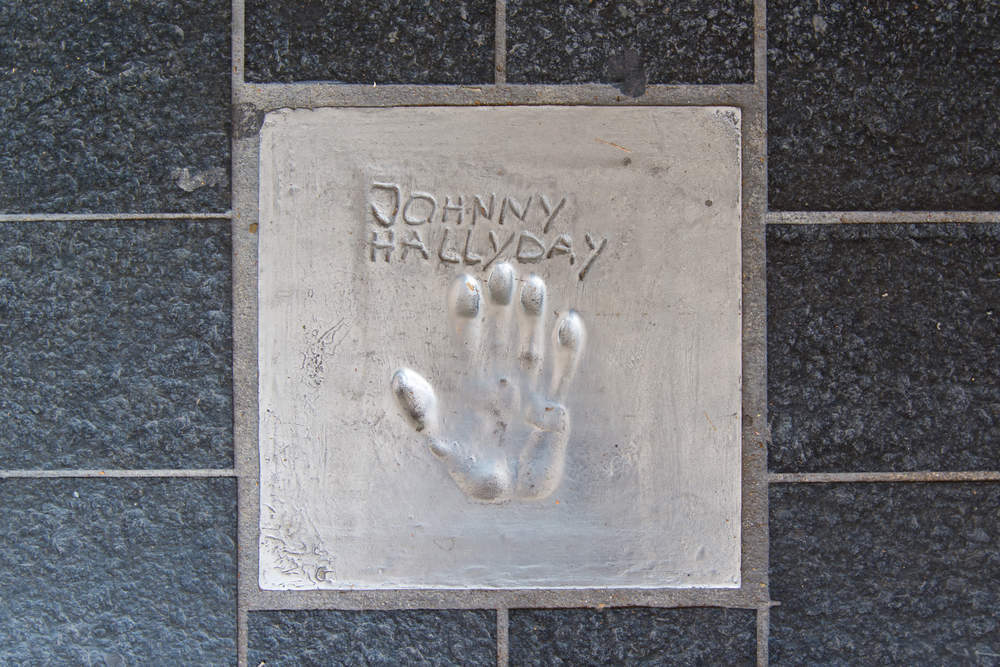 France is left in a state of mourning after the announcement of the death of national Rock'n'Roll legend, Johnny Hallyday.
Known as the French Elvis and "the biggest rock star you've never heard of", Hallyday died aged 74 from lung cancer, in the night between Tuesday and Wednesday 6 December.
Described by French president Emmanuel Macron as "a French hero", the musician led an impressive, show-stopping career spanning half a century.
Born on 15 June in Paris, Jean-Philippe Smet, an only child, was abandoned at a young age by his parents and was raised instead by his Aunt Hélène Mar and her American partner Lee Hallyday, whose name Johnny eventually adopted for the stage.
Under the care of his aunt, who was a performer, Johnny became a son of the circus. Before the age of 10 he had discovered the guitar, was taking dance lessons and would often perform in the intervals of his Aunts shows.
In 1957, Hallyday watched Elvis Presley in the film Loving You and immediately set his sights on being a rock'n'roll singer.
After a notable stint on the show Paris-Cocktail in 1959, Hallyday released his first EP in March 1960. The track Souvenirs, souvenirs became his first hit within months.
Fast forward to 2017 and Hallyday has 81 albums, thousands of tracks, 42 golden records, 25 platinum records, eight platinum double records, three triples platinum records and six diamond records.
With a total of around 65m to 110m records ever sold, Hallyday is recognised as a French National Treasure.
Launched into stardom by rock'n'roll, Hallyday was constantly refreshing and revamping his image.
He worked with other famous artists such Jimi Hendrix, Jimmy Page, Peter Frampton and Mick Jones to popular French names such as Michel Polnareff, Michel Berger, Pascal Obispo and Jean-Jacques Goldman.
However, his popularity was largely confined to Francophone countries. His records, which were largely recorded in French, were immensely successful in his own county, but his music rarely made the charts in the UK or the US and he sold very few copies of his albums.
His stage performances were like no other, with his trademark tight trousers, smoke, pyroglyphics and arriving on occasion from a helicopter above the stage, he brought rock'n'roll to a country that had never seen anything like it.
Along with the music came the lifestyle. Hallyday was a notorious ladies man who married his first wife, Sylvie Vartan in 1965.
After a separation with Vartan he married actress Babette in 1981. He then married actress Adeline Blondieau twice in the 90's before they finally separated in 1995.
He met model Laeticia Boudou 13 years ago, with whom he adopted two Vietnamese girls, Jade and Joy, and he remained with until his death.
Hallyday led a turbulent live, plagued with drugs, near-fatal car accidents and suicide attempts.
He confessed in an interview with Le Monde in 1998:
For a long time, I couldn't get out of bed in the morning without cocaine.
After suffering and overcoming colon cancer in 2009, Hallyday announced on social media in March that he was suffering from cancer again, this time of the lungs.
Macron, a fan of Hallyday, seen previously at his concerts, said he always felt that Hallyday was "invincible".