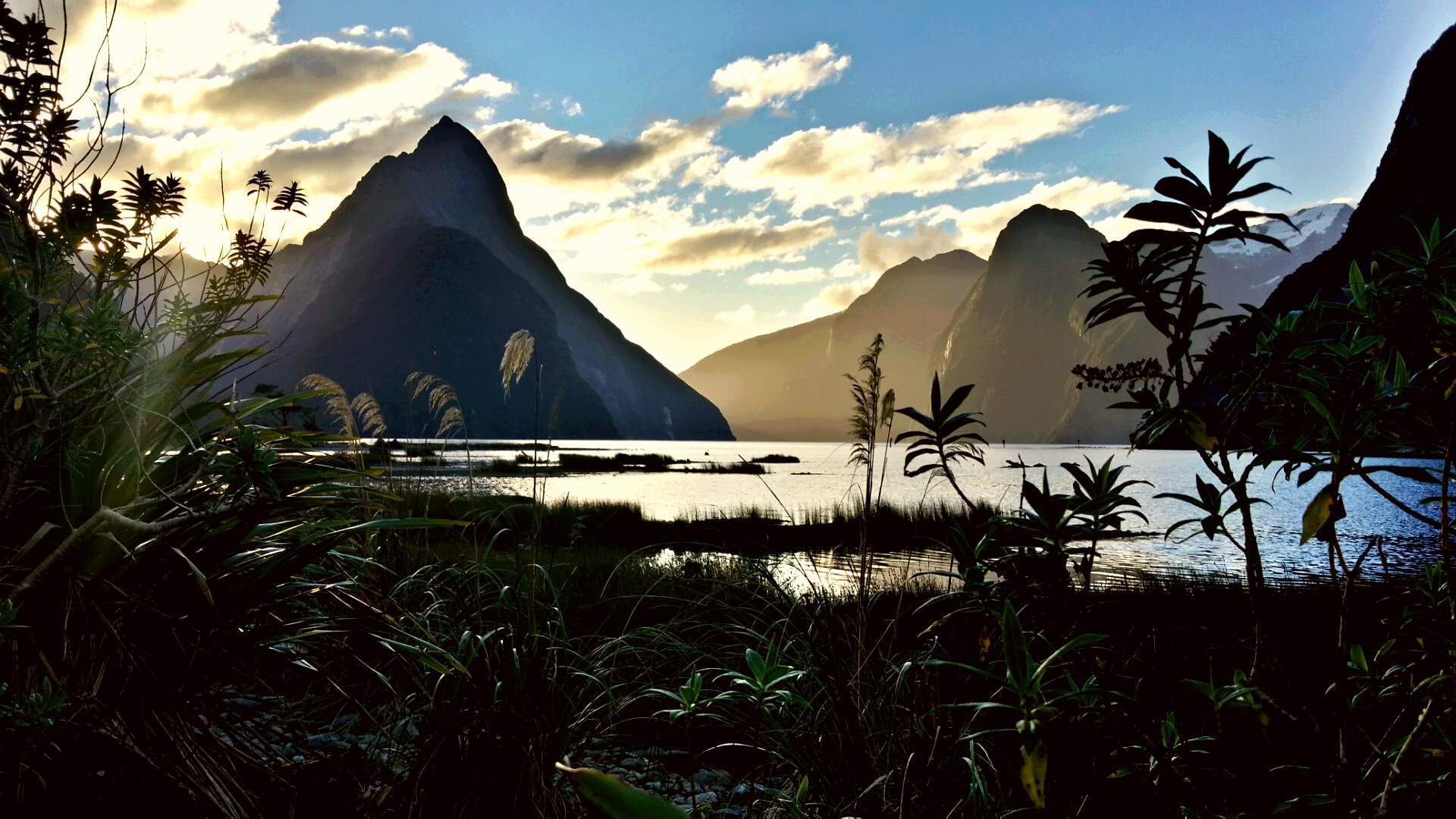 As the threat of climate change and global warming is ever on our minds, what sustainable tourism destination should you consider visiting to keep your conscience green?
Verdict, in partnership with GlobalData Travel and Tourism, has compiled a list of the most sustainable places you can holiday around the world.
Costa Rica
Costa Rica, a jewel in the South American tourism crown, due to its large areas of protected beauty and having almost a quarter of the country still left as rain forest.
Having coastlines on both the Caribbean and the Pacific is a huge draw for visitors.
The biodiversity of the tiny country is staggering, the many beaches and volcanoes add to the fact Costa Rica holds five percent of the planets total biodiversity.
How well do you
really

know your competitors?

Access the most comprehensive Company Profiles on the market, powered by GlobalData. Save hours of research. Gain competitive edge.
Company Profile – free sample
Thank you!
Your download email will arrive shortly
Not ready to buy yet? Download a free sample
We are confident about the unique quality of our Company Profiles. However, we want you to make the most beneficial decision for your business, so we offer a free sample that you can download by submitting the below form
By GlobalData
Costa Rica produces nearly 93 percent of its electricity from renewable resources and conserves around 30 percent of its national territory. Therefore, being eco-friendly is one of the country's main focuses.
Costa Rica is currently on track to be one of the most sustainable countries in the world – it's working to become the first carbon-neutral country by 2020.
These points all point to the fact that Costa Rica is a perfect destination if you are looking for eco-friendly tourism.
Perhaps try the Cayuga Collection?
Eight ultra-green lodges nestled into diverse ecosystems across Costa Rica and Nicaragua–combination between sustainability and a great vacation. Green living is intricately woven into day-to-day guest activities, including surfing, snorkelling, bird watching, and nature walks, just to name a few.
Slovenia
Slovenia is a small European country that borders Italy, Austria, Hungary and Croatia.
In 2016, Slovenia was the most sustainable country in the world. Scoring highly in terms of environment and climate, culture and authenticity, nature and biodiversity, among others.
This pocket of mountains, lakes, thermal springs and sea has long embraced a lifestyle that is "green, active and healthy".
With the Slovenian capital of Ljubljana being named Europe's Greenest Capital by the European Union, it is a perfect city break destination for those who like the greener things in life.
Ljubljana claims to be the first European city to move towards zero waste. It also has city buses that run on natural gas, an urban electric train and 46 percent of the land within the municipality is indigenous woodland."
As a world leader in eco-travel and healthy tourism, Slovenia has implemented the Green Scheme for Slovenian Tourism. In which 23 destinations, 14 places to stay, three parks and two agencies all hold a green label.
Palau
The small tropical island nation of Palau can be found in Micronesia in the Pacific Ocean.
Palau's President Tommy Remengesau, said:
The tourism industry, which is our bread and butter, is the mother goose that lays the golden egg for us.
The Palau Project, an incentive to support ecotourism, brings American university students to the island to study the natural and social systems, create documentaries to raise awareness about the habitat.
The breath-taking island filled with Tropical scenery and exceptional marine world – including coral reefs.
To preserve the natural world that thrives on the island, eco-tourism is promoted and encouraged. With hotels organising eco-friendly experiences and trips. Also, these resorts will cook with local food and ingredients.
Palau now is home to a first shark sanctuary: a protected marine habitat of 600,000 square kilometres that has been defined as "the perfect way to promote long-term sustainability of a marine reserve."
Bhutan
The Kingdom of Bhutan operates on a "high value with low impact" model of tourism.
With very strict entry requirements, travellers to Bhutan must be with an approved tour operator who will arrange all travel while in the country and arrive via Druk Air, which offers a limited number of flights from few cities in Asia.
All visitors must pay a daily tariff, starting at $200 per day during the low season.
However, the daily tariff involves most necessary expenses during a trip, including a 3-star hotel, all meals, a licensed Bhutanese tour guide, internal transportation, and equipment for treks. $65 from this daily tariff is considered "sustainable tourism" royalty, which is used towards the country's free health-care and education, as well as the building of tourism infrastructure.
This unique approach to tourism was implemented to stop a mass influx of tourists and keep tourism sustainable.
Norway
Norway is "powered by nature" according to the country's official tourism slogan. For many years, Norway has been ranked among the top countries to live in.
Also, according to the UN World Happiness Report 2017, Norway was voted one of the happiest countries in the world. This makes it an obvious choice to be a top sustainable destination, when environmental, social and government profiles are included.
Norwegian people believe that conservation is a responsibility to be shared by the whole community, including by the tourism industry.
In 2007, the Norwegian government introduced Sustainable Norway 2015, to increase awareness of sustainable tourism, the environment, local communities and social matters.
Innovation Norway plays a key role in the sustainability efforts of the country by prompting companies to think and act in a more sustainable manner. Under the guidance of Innovation Norway, several Norwegian tourist destinations such as Røros, Lærdal, Vega, Geilo, Trysil, Setesdal, Inderøy and Svalbard have been certified as sustainable.
Therefore, working systematically on managing tourism and the local areas in a sustainable manner.
Finland
The official sustainability titles, The Nordic Swan, or The Nordic Ecolabel has been given to 40 hotels in Finland. The Nordic Swan is a guarantee that the hotel meets the highest environmental standards.
Also, the global Green Key certification, which has been awarded to 20 Finnish hotels, is a guarantee for an environmentally friendly hotel stay.
As well as sustainable hotel stays, Finland's railway company VR Group acts in the best interest of the environment.
It is a widely known fact that trains are a more green form of transport as they produce fewer emissions and use less energy than other forms of transport.
Maldives
With the geographical location of the Maldives being so susceptible to the elements, environmental issues are obviously a major concern.
The Maldives is at the forefront of advocating climate change, due to the country being among those more vulnerable to the effects.
With no island measuring more than 1.8 metres above sea level, the country is the lowest on earth, therefore rising sea levels will be catastrophic.
The Maldives aims to be a low-carbon economy and the government has set a target that 30 percent of daytime electricity on all the islands should be fulfilled with renewable energy.
Each tourist resort, contained within a single island, is autonomous, generating its own power and water, and typically implements a recycling energy program.
There are also protected marine and land zones where development is restricted.
New Zealand
Considering nature is the most profitable export of New Zealand, it is understandable that the country tries to protect it.
Qualmark NZ is the national industry regulator which helps to preserve New Zealand's 100 percent Pure tourism industry as well as deliver 100 percent Pure assurance to New Zealand visitors.
Businesses that display the green Qualmark Enviro Award logo are considered to be responsible operators that voluntarily choose to engage in sustainable activities that include Energy Efficiency, Waste Management, Water Conservation, Environmental Conservation and Community Support.
Visitors are encouraged to choose hotels that are Qualmark accredited.
According to the guidelines for the New Zealand Tourism Awards the "natural environment is a vital component of the Destination New Zealand brand and a key competitive advantage for New Zealand's tourism industry.
Iceland
After the Eyjafjallajökull volcanic explosion in 2010, when planes all across Europe were grounded for six days, had detrimental effects on the travel industry.
But not in Iceland.
Iceland's well-kept secrets attracted the attention of an international audience and tourists started flooding the country.
The unparalleled wilderness of the nature, the fjords and the northern lights have caused tourism to grow at an average rate of 20 percent between 2010 and 2016.
Given the mass tourist influx, sustainability is on the forefront of Iceland's government to preserve the natural treasure of the country.
Iceland has become a global leader in renewable energy and greenhouse gas reduction. Geothermal and hydro meet 81 percent of Iceland's primary energy needs for electricity, heat, and transportation.
Reykjavik, home to 40 percent of Iceland's residents live, has set a goal of being entirely free of fossil fuels by 2050. Geothermal energy powers all buildings in the city. This heats the homes, lights the streets, and powers the greenhouses that produce most of the vegetables.
Travellers can reduce their footprint by camping instead of staying in large hotels, or hiking, biking and horseback riding instead of driving when exploring the country.
Kenya
Over the years, Kenya has developed a number of voluntary programs to support and demonstrate its commitment to sustainable tourism: Eco-rating scheme, eco-warrior awards, Green destination guidelines all under the Global Sustainable Tourism Council but adapted to Kenya's socio-cultural and environmental realities.
Many hotels and lodges away from the cities are now investing in alternative energy sources.
Solar power, in particular, is the preferred alternative and most responsible properties today use some kind of solar system for their electricity and water heating.
Kenya has a varied landscape and biodiversity.
Even though the country has lost many animals to illegal poaching, organisations within the country have done their best to make sure travellers respect the ecosystem.