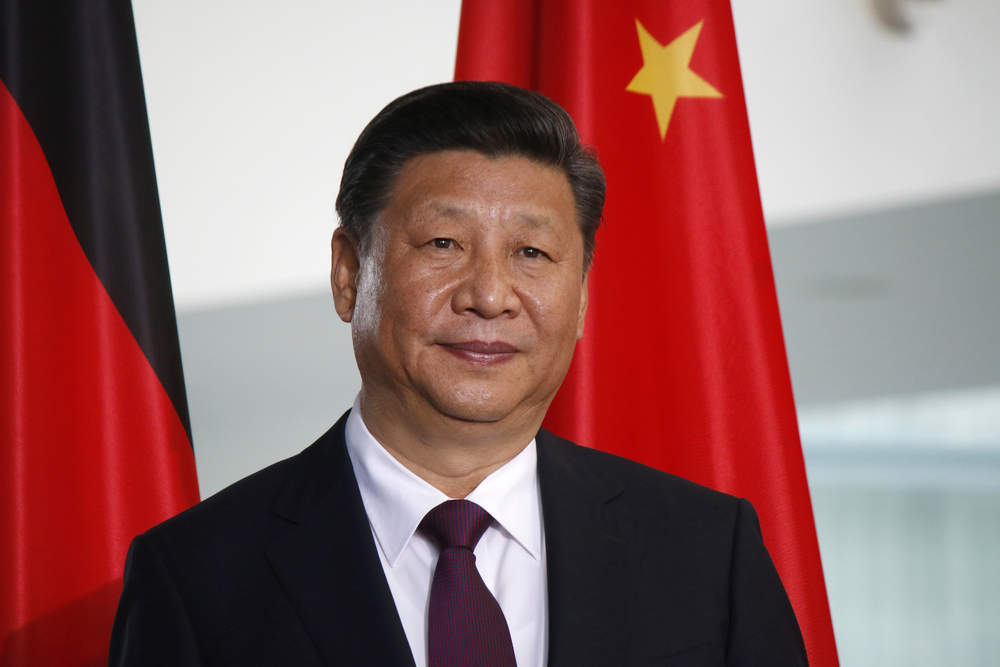 Some 2,970 members of China's National People's Congress voted to scrap its presidential two-term policy last week.
This essentially gave China's President Xi Jinping free rein to rule for life should he wish. With his second term running until 2023, the party feels that Xi needs more time to make his Chinese Dream a reality.
This change puts Xi's power on par with previous leader Mao Zedong and Russia's Vladimir Putin, but if Xi's numerous speeches are anything to go by, there is little to worry about – he is all about improving the lives of his people and poses no threat to the rest of the world.
Of course, politicians are great at telling us exactly what we want to hear, so Verdict looked into various claims that Xi has made during his first five years and compared whether his actions match up.
Xi Jinping on nationalism
What has he said:
Speaking during his closing address at the 2018 National People's Congress, Xi said that China was "closer now than at any time in history to realising the great rejuvenation of the Chinese nation".
"Maintaining national sovereignty, territorial integrity and complete unification of the motherland is the common aspiration of all Chinese."

How well do you

really

know your competitors?

Access the most comprehensive Company Profiles on the market, powered by GlobalData. Save hours of research. Gain competitive edge.

Company Profile – free sample

Thank you!

Your download email will arrive shortly

Not ready to buy yet? Download a free sample

We are confident about the unique quality of our Company Profiles. However, we want you to make the most beneficial decision for your business, so we offer a free sample that you can download by submitting the below form

By GlobalData

"Every inch of our great motherland's territory cannot be separated from China."
What has he done:
While Xi Jinping's recent push to scrap presidential term limits for Chinese leaders puts him among the world's dictatorial ranks, his love for China and the people (a phrase he used 85 times in his 4,500-word address at the National People's Congress) can't be questioned.
After taking power in 2012, Xi outlined his plans to turn China into a global force.
As part of his Chinese Dream, Xi hopes to make China strong, civilised, harmonious and beautiful.
He has set the goal of making China a "moderately well-off society" by 2020. To achieve this goal, all Chinese citizens should have high standings of living and gross domestic product should double. He also stated that he wants China to be a "fully developed nation" by 2049.
China's annual GDP climbed from $8.6 trillion to $11.2 trillion between 2012 and 2016, following Xi's election.
With GDP growing by approximately 7.2% annually (and falling), China isn't on track to double its GDP by 2020.
However, Xi is slowly working towards completing his four goals.
He announced his "Made in China 2025" strategy last year. This will see China invest more than $1.5 billion in the manufacturing sector in the hopes of boosting China's manufacturing empire in the high-end tech and appliances markets.
Likewise, Xi's National People's Congress comments on the "unification of the motherland" seem to suggest that Taiwan is back in his sights as he looks to establish a more "harmonious" China.
Having recently banned plastic waste from entering the country in a bid to clean up China's polluted rivers; he's giving the beautiful part of his Chinese Dream a good go too.
Xi Jinping on international cooperation
What has he said:
Speaking at the 2017 Communist Party meeting, Xi told the crowd:
"No country can retreat to their own island. We live in a shared world and face a shared destiny."
Likewise, speaking at the World Economic Forum in 2017, seemingly referring to Donald Trump's attempts to bring a protectionist approach to manufacturing in the United States, Xi said:
"Pursuing protectionism is like locking oneself in a dark room. Wind and rain may be kept outside, but so is light and air."
What has he done:
China's communist beliefs left it closed off from much of the world, but that has changed in recent years.
Under Xi, China has opened its doors to foreign investors. The country announced a "significant" market opening in December 2017, which will see foreign ownership limits rise in order to attract investment from some of the world's biggest banks and firms.
According to Bloomberg, current laws state that no single foreign institution can own more than 20 percent of a Chinese bank. However, China will scrap this limit under the new plans.
Caps on security and futures firms, fund managers and life insurance companies will rise to a 51% stake. China will then remove the limit after five years.
Xi seemingly recognises the importance of international cooperation, for China at least.
According to Zhou Xiaochuan of the People's Bank of China, opening up to foreign investment will bring competition to "lazy" Chinese financial groups that have relied heavily on banks to finance their operations.
Likewise, international cooperation is important to achieving his goals on initiatives such as Made in China 2025. To successfully capture the high-end tech market, he will be relying heavily on foreign markets.
Keen to ensure that China is well connected to the rest of the world, Xi announced during his closing address at the annual National People's Congress that China would continue to build ports, bridges and railways that better connect Asia with Europe.
Yes, China cares about the global market, but only when it benefits China. The steel industry is a good example of this.
The United Kingdom and United States have accused China of dumping (selling at a loss) steel in order to force other producers out of business and subsequently grow its own market share at their expense.
Xi Jinping on corruption
What has he said:
In a speech to his party's top discipline body in 2013, Xi said:
"We must uphold the fighting of tigers and flies at the same time, resolutely investigating law-breaking cases of leading officials and also earnestly resolving the unhealthy tendencies and corruption problems which happen all around people,"

"The style in which you work is no small matter, and if we don't redress unhealthy tendencies and allow them to develop, it will be like putting up a wall between our party and the people, and we will lose our roots, our lifeblood and our strength."
What has he done:
Kim Jong-un tucks into platters of fancy cheese while his people are forced to eat grass and tree bark. Meanwhile, Vladimir Putin spends his summers living in luxury on his $35 million yacht.
However, Xi is less inclined to profit from his position of power, or so it seems.
Judging by reports out of the Chinese media (which, we should add, is heavily censored), the people are happy to let Xi continue on as leader following the scrappage of the two term policy, but widespread corruption could throw a spanner in the works. Xi believes that corruption weakens the legitimacy of the party and puts its ability to lead under scrutiny.
Xi promised to rid China of "tigers and flies" and he has delivered. More than one million corrupt officials have been punished by Xi's crackdown since he took power in 2013.
The Chinese Communist Party has been stepping up its disciplinary action recently. The party's corruption crackdown caught more than 11,600 people between December 2017 and February 2018 according to reports.
However, Xi's intentions might not be as pure as they first seem. Some claim that Xi's corruption purge has been used as a disguise for corruption.
According to sources, Xi planned to use the crackdown to remove officials that resisted his changes in order to open up positions to instate his allies and further increase his own power.
"The anti-corruption [drive] is a means to an end. The goal is to promote his own men and like-minded officials to key positions to push through reforms."
Xi Jinping on free speech
What has he said:
Speaking at the World Internet Conference in 2015, Xi stated:
"We should respect internet users' rights to exchange ideas and express their minds,"
What has he done:
The recent decision to ban phrases such as "I don't agree", "proclaiming oneself an emperor" and "Winnie the Pooh" (a nickname given to Xi by internet users) on popular Chinese social media platform Weibo following the changes to China's term policy suggests that Xi isn't quite as open to Chinese internet users expressing their minds as he might claim.
According to the China Policy Institute, "control over different aspects of Chinese civil society has increased drastically at the cost of human rights and the rule of law", since Xi took power.
Of course, he has the difficult task of maintaining the nation's tight control on society in an age when information can be rapidly shared between large audiences via the internet.
Unsurprisingly, Xi's take on cyberspace is largely the same as the view that the Chinese government has on traditional media. Free speech is fine, as long as you don't criticise China or its leaders.
How does Xi feel that he can give his people online freedom? By telling them exactly what they're free to do.
"Cyberspace is not a place beyond the rule of law. Everyone should abide by the law, with the rights and obligations of parties concerned clearly defined. Cyberspace must be governed, operated and used in accordance with the law."
XI Jinping on war
What has he said:
Speaking at the closure of the 2018 National People's Congress, Xi said:
"The Chinese people have understood since ancient times that nothing is free. To be happy, one must fight for it."

"We are resolved to fight the bloody battle against our enemies, with a strong determination to take our place in the world."
What has he done:
Xi has previously stated that China's growth won't pose a threat to any other country. However, the President of China wouldn't roll over if somebody was to stand in the way of his plans.
Xi's government has turned its attention to its military power of late. While China already boasts the third most powerful army, a political report published last year set China three milestones in its military rejuvenation plans: mechanisation by 2020, modernisation by 2035 and a world-class, leading army by 2050.
Xi has promised better training for officers and innovation in weaponry, with military spending to increase by 7%.
Xi declared last year that upgrading its military would "see China move closer to the centre of the world".
China hasn't gone to war with a country since the Sino-Vietnamese War ended in 1979, so it's difficult to judge just how willing Xi would actually be to fight a bloody battle.
However, an increasing number of military drills around Taiwan have experts concerned that mainland China is gearing up to use military force to capture Taiwan from the Republic of China, so we might find out soon enough.
Chinese fighter jets and intelligence planes were spotted circling Taiwan in December 2017. Military experts believe is an attempt to collect up-to-date information on the island for military use.