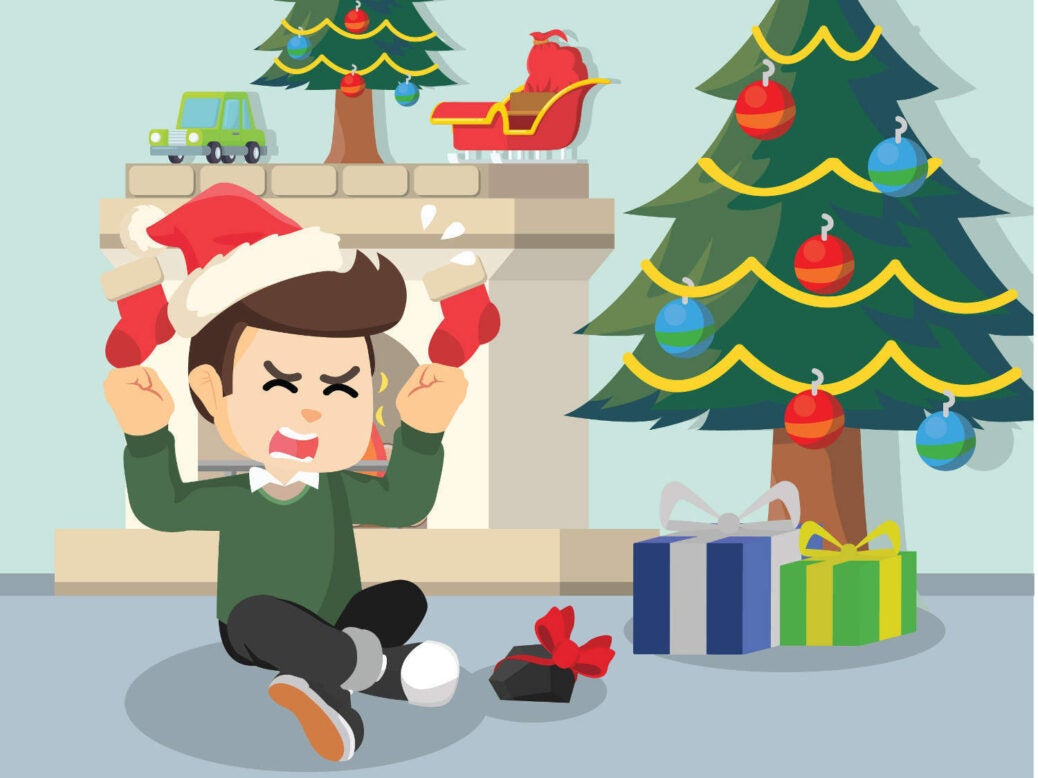 The Christmas season is all about spending time with the people you love — though unfortunately the people that you hate are also sometimes there.
But fear not, Verdict has compiled a quick list of what to buy for the people you don't wish to have a happy holiday season — and where you can buy it!
Coal
There has long been the tradition in Western culture of sending coal to someone who's found themselves on the naughty list.
And for those of you who don't have easy access to coal, there's a number of sites that are here to help you let that special someone know you are unimpressed with their behaviour. Sites such as sendcoal.org charge $15 for the delivery of a lump of it in a tasteful burlap sack.
A bag of dicks
These gummy sweets are sent anonymously to the recipient of your choice for $15.00.
You can choose for penis confetti or glitter to be added to the deal, and each pack come with a standard message that tells the receiver to "eat a bag of dicks".
A Singing Teddy Bear
Though this gift may initially look like an innocent cuddly toy, it in fact will sing 'happy birthday' for up to two hours non-stop.
It doesn't have an off button and the only way to get it to stop singing is to destroy it. Yours for $19.99.
Cat tongue brush
Ever wanted to brush your cat…with your tongue? No? Nor us.
However, a tongue-like brush called Licki Brush can make this bizarre dream a reality, and would certainly leave the recipient wondering what you thought of them. Especially if they don't have a cat.
Singing bird clock
This clock will burst out into birdsong at every hour, guaranteed to annoy the recipient at any and every time of day.
Will Maker
For anyone even marginally older than you, this will maker is the one for them. The handy software comes with a Get It Together eBook included.
Prank Candles
These candles start out smelling nice, but after being lit for roughly 40 percent of its burn time, they transform into a rather more unpleasant scent.
They cost around $16 and scents include vanilla to vomit and bubblegum to stank breath.
Terrible Slogan T-shirts
Ideal choices will include sentiments of being a free spirit and some reference to having no regrets.
Poo Pourri
Offensive and gross in equal measure, this gift will leave the recipient strangely insecure about something they probably hadn't paid much mind to before.
This bizarre product comes in a variety of scents; Lavender Vanilla, Original Citrus and Royal Flush are their best sellers though they also have special Christmas editions to keep things festive.
Self help book
The superficial message is one of concern, but the subtext is almost painfully offensive. Good choices include relationship or self-love guides.