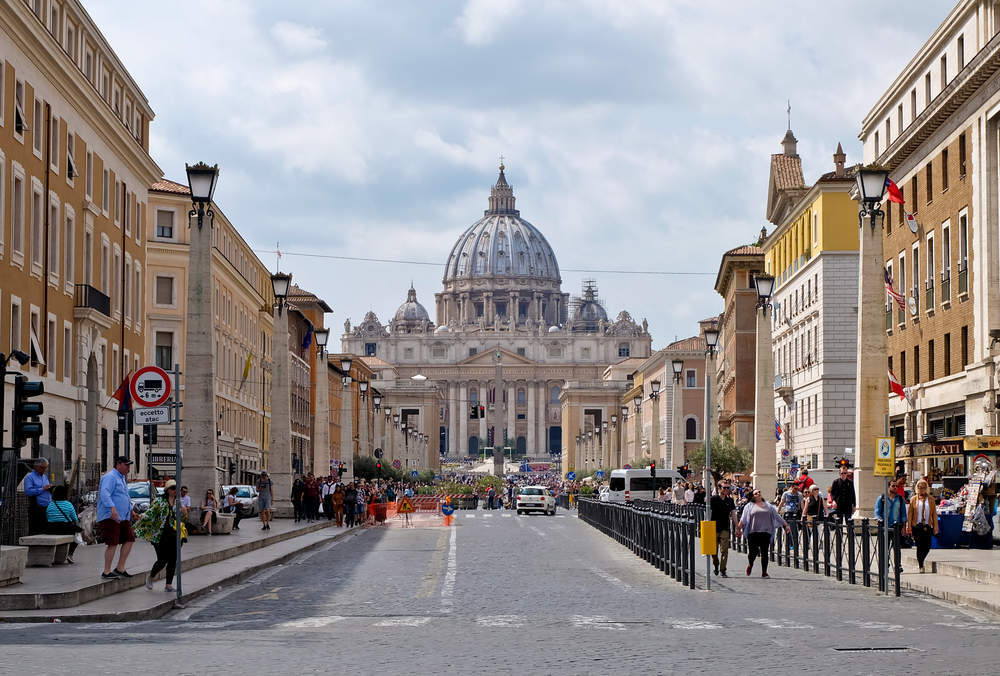 The Vatican is today hosting a summit dedicated to creating a world free of atomic weapons.
Organised by the Vatican Dicastery for Integral Human Development the conference comes in the midst of rising tensions between North Korea and the US and will attempt to build on the Nuclear Weapons Ban Treaty that passed in New York on 7 July.
The Treaty was approved by 122 nations, though the 69 countries that were already in possession of nuclear weapons did not take part in the vote.
The summit will be attended by 11 Nobel Peace prize laureates, representatives from Nato, Russia, the US, Iran and South Korea, and members of various Catholic Institutions.
The conference will also feature the testimony of Masako Wada, a survivor of the attack on Hiroshima and the current assistant secretary general of Nihon Hidankyo, a confederation of survivors of nuclear weapons and experiments.
Pope Francis will meet with participants and give an address later today.
The pope has previously called for global disarmament, in a March speech to the UN labelling it as a "moral imperative".
He said:
We need to ask ourselves how sustainable is a stability based on fear, when it actually increases fear and undermines relationships of trust between peoples.
Though pope Francis has scandalised other members of the Church with his aggressive reform agenda, his calls for action echo the papacy's long-standing opposition to nuclear arsenals.
Every pope since the start of the so-called nuclear age has expressed their opposition to atomic weapons.
Though a fervent advocate of technological development, Pius warned of the "catastrophic" consequences of the misuse of nuclear energy.
After the bombings of Hiroshima and Nagasaki in 1945 he labelled nuclear bombs "the most terrible weapon that the human mind ever conceived".
His successor, John XXIII wrote in his 1963 book Peace on Earth, "nuclear weapons must be banned", and pope Paul VI said that a system containing nuclear weapons was a "tragic illusion", and that only through global disarmament could a peaceful history be achieved.