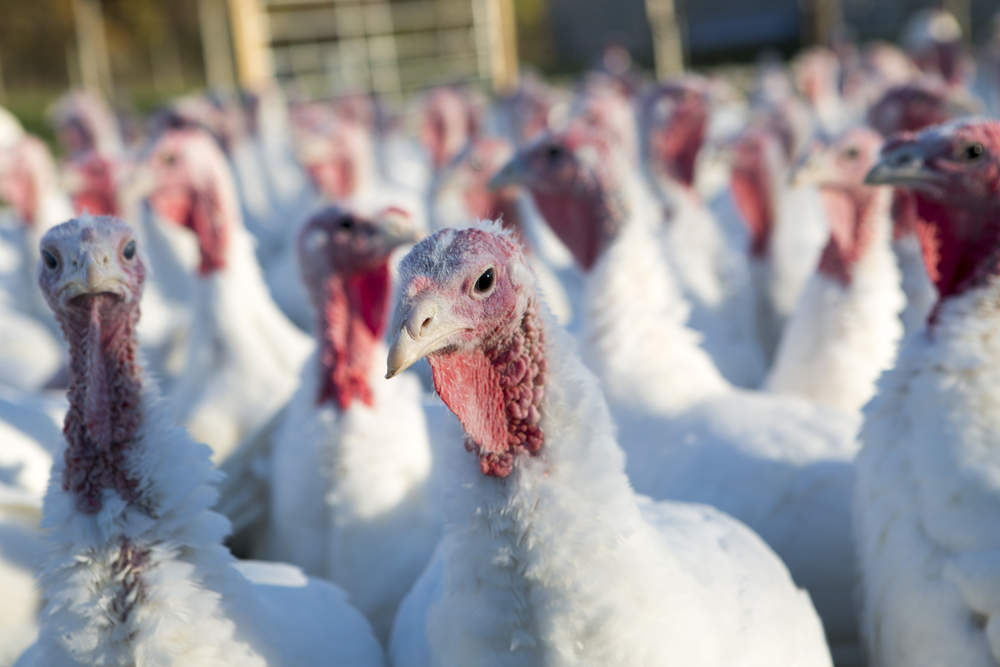 US president Donald Trump will today pardon his first turkey — part of a Thanksgiving tradition that has its origins in the 1870s when Henry Vose, a Rhode Island turkey farmer, began presenting each US president with a turkey until his death in 1913.
This is the 70th year that the National Turkey Federation has been part of the modern presentation tradition however — first gifting a turkey to president Harry Truman in 1947.
On Sunday the turkeys, named Drumstick and Wishbone, arrived in Washington DC for so-called National Thanksgiving Turkey Pardoning Ceremony and the the White House announced the news on its Snapchat and Instagram accounts.
As this odd tradition embraces the digital age it will be possible to watch the pardon of the turkey online — in previous years the White House has streamed the ceremony live and Trump will probably want to beat his predecessor Barack Obama's viewing figures.
You can tune in live here, beginning at 6pm London time.
https://www.instagram.com/p/BbuXvooDAWs/?hl=en&taken-by=whitehouse
Ahead of the pardoning the two birds will be staying in the Willard Intercontinental Hotel, where rooms reportedly can cost between $200 to $3,500 per night, political news site the Hill reported yesterday — with the The National Turkey Federation set to foot the bill.
After the pardoning, the turkeys will join last year's turkeys at Virginia Tech's so-called Gobblers Rest exhibit, where students and veterinarians care for them and visitors can learn about them.
A brief history of turkey pardoning
While the gifting of turkey's to the presidential household has been going on for over 100 years it is George HW Bush who first opted to pardon the turkey.
Beginning not just the tradition of pardoning the bird but also of the terrible jokes that seem to accompany the ceremony Bush quipped:
But let me assure you, and this fine tom turkey, that he will not end up on anyone's dinner table, not this guy — he's granted a Presidential pardon as of right now — and allow him to live out his days on a children's farm not far from here.
There have though been a few instances of unofficial turkey pardoning.
President John F Kennedy was said to have pardoned a live turkey at a 1963 celebration in which the turkey gifted to him had a sign hung around its neck reading, "Good eating, Mr. President."
Kennedy quipped, "we'll just let this one grow," and the LA Times headlined that event as a "presidential pardon," though it's unclear if the turkey actually survived beyond the holiday season.
Thanksgiving turkeys in numbers
The US Department of Agriculture reckons there will be some 245m turkeys breed in the US this year, while the National Turkey Federation estimates that Americans will eat about 46m for Thanksgiving, 22m at Christmas and 19m for Easter. Only a special few will make their way to holiday tables, however — most are destined for the deli counter.
Minnesota, where this year's two pardoned birds come from, is the top turkey-producing state in the US, churning out some 46m turkeys this year alone across 450 farms.
North Carolina is the second largest turkey producing state, among six states that account for nearly two-thirds of US turkey production. The others are Arkansas, Indiana, Missouri, and Virginia.