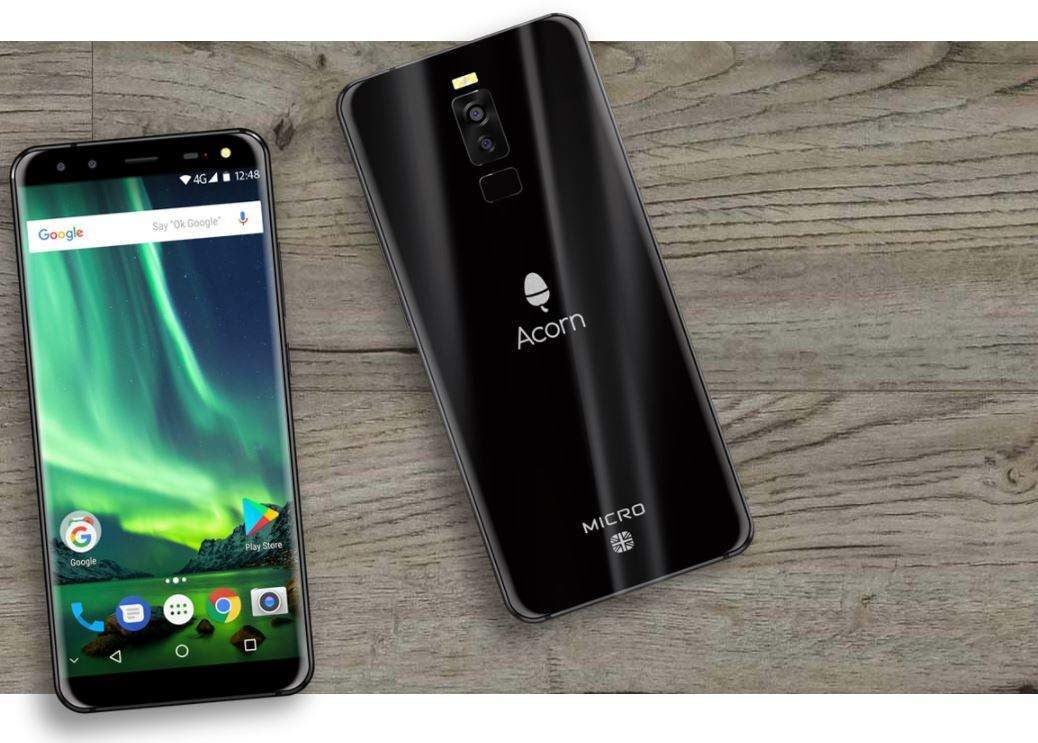 Samsung, Sony, and Nokia have all announced new phones at the Mobile World Congress. However, the prize for the most surprising recent phone reveal has to go to the maker of the Acorn Micro C5.
The phone is made by UK brand Acorn — which has gone through a number of owners since its 1980s heyday and some of Acorn's former subsidiaries live on, such as chip maker Arm Holdings.
Acorn was a popular early computer maker, selling one billion units though after many successful years, Acorn was eventually purchased by American broadband technology company, Broadcom.
However, in 2018, Acorn is making a return in a new format. A company called Acorn Inc Ltd is using the nostalgic brand to  release the Acorn Micro C5 — celebrating 40 years since Acorn was founded.
And it seems like Acorn is aiming for Brexiteer buyers judging by its website. It reads:
"At the moment, the big flagship phones are made by American, Korean, Japanese & Chinese names, there isn't much option for British people to get behind the national flag and show off a British name! We want to change this…"
Some £450,000 of crowdfunding is being sought to bring the phone to market via the website Indiegogo. At time of writing they had raised £3,300 with 24 days to go.
They claim the phone will ship to Indiegogo backers towards the end of May 2018.
True to its origins as a budget computer manufacturer, Acorn's phone is designed to represent value for money.
The phone, which is only available from Indiegogo, will cost £150 (though early purchasers can get it for £95). This compares to Apple's latest iPhone X price tag of nearly £1,000.
However, the Micro C5 is no iPhone X in terms of tech specs.
Running on Android, the phone will come with a lot of the features modern smartphone users have come to expect. The Micro C5 has:
5.7″ HD screen made with Dragontail glass

8MP internal camera, optimised by a 2MP sub-camera allowing users to take depth of field photos. This is the same technology that the iPhone X and Google Pixel 2 use

13MP external camera, optimised by a 2MP sub-camera

64-bit Octa Core ARM® CPU and 3GB ram

Finger print scanner on the rear of the phone

Dual sim card slots

32GB onboard storage and a Micro SD card slot to expand the phone's memory

3Ah battery

4G support

Headphone jack

Micro USB port

Operates on Android 7 out of the box. Can upgrade to Android 8.1. Google Assistant support comes as standard
What have Acorn said about it?
The director of design at Acorn, Sam Goult spoke to Verdict. We discussed how the phone came to be created and what's next for the company:
Verdict: Why did you decide to play up the 'Made In Britain' angle so much?
Sam Goult: Given the UK's pioneering history in the tech industry (Lovelance, Babbage, Turing, though to the legends of the 80's computer revolution like Chris Curry, Sophie Wilson and Steve Furber to name a few) there is an absence of UK tech brands that are available on the high street. Buying British carries an inherent value to consumers, as you see in the grocery and automotive industries, so Acorn are keen to offer a British brand when people choose the hottest tech product around- their next smartphone!
V: Is there any evidence that Britons are more keen to buy British? Do you think Brexit has or will make people more inclined to buy British?
SG: Consumers are increasingly demanding when making their purchasing decisions and buying British is certainly one of an number of important factors for many people. There is a certain confidence buyers feel due to the strict legislation and regulation on products from British companies.

As Brexit is very topical, there has been a fair amount of commentary around the use of Acorn's Union Flag badge on its products. To us its simply patriotic, Acorn aims to be the national flag carrier and be the UK's favourite tech brand!
V: How much of the phone is actually constructed/assembled in Britain?
SG: Like the vast majority of tech products, due to the amount of infrastructure required to efficiently produce a highly complex product at scale, the Micro is assembled in China. The original Acorn models could be hand soldered, but nowadays they are fabricated at a fraction of the thickness of a human hair, which requires some very specialist equipment! Acorn's ultimate goal is to manufacture in the UK.
V: How would you differentiate your phone from others on the market?
SG: Due to the popularity of smartphones, vendors are keen to release models thick and fast, but stagnation in differentiated hardware features across the market leaves consumers personalising their devices with apps. These apps can be downloaded onto any device, with most phones powerful enough to handle them easily. So the sensible option for most people is to get a functional phone at a great price, rather than buying an over-spec'd over-priced handset. The Micro includes some awesome flagship features, but importantly it will ship with Google GMS Certification, meaning users get the best of Google baked right into a handset that offers this balance of value and performance, the smart choice.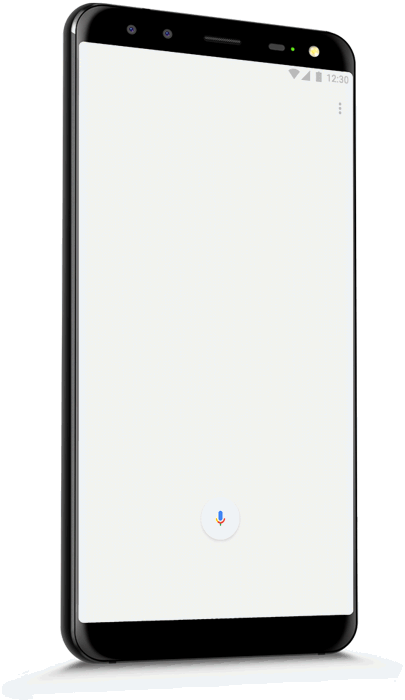 V: Are there any plans to sell the phone more widely after the Indiegogo campaign?
SG: Absolutely! Acorn aims to distribute various new and exciting consumer electronics products into the UK sales channel and will be opening up new distribution channels and retailers after the Indiegogo campaign finishes. The only place consumers can get the Micro Phone C5 is on Indiegogo, and while Acorn is gathering grassroots support for reinvigorating the brand we need people's support to make this dream a reality.
V: Is this the start of a planned comeback for Acorn? If so, are there plans for more phones?
SG: Acorn has an incredible history… and we foresee a great future. The Acorn name always resonated 'useful' and 'accessible' breakthrough products and the future roadmap intends to follow this mantra. Acorn intends to release streamlined ranges of products in various categories across the consumer, education and corporate sectors. While Acorn was never known for smartphones… the smartphone is the modern computer, just one that fits in your pocket! Its multifunction uses, and incredible versatility means Acorn is working to develop and innovate the smartphone over its coming models.
Brexit products:
With its emphasis on buying British and a little Union Jack stamped on its rear, the Micro C5 definitely looks, consciously or otherwise, like a phone for Brexiteers.
And considering the results of a YouGov poll published in April 2017, that could be a good idea. The poll found that after the Brexit vote 17% of Britons said they wanted to buy more British products. Nearly three-quarters of people said they'd buy British products to support the UK economy.
Elsewhere, the falling value of the pound has made products made in Britain more affordable for overseas customers.
While some products including Toblerone and Cadbury Dairy Milk are suffering from 'shrinkflation' where prices stay the same (or even rise) while product sizes shrink, others are capitalising on Brexit.
These bicycles are sourced, constructed and designed by a British team. While gears come from Japan and frames come from Taiwan, Matt Mears founder of the company, told the Independent that what people care about is the British business behind the final product:
"The UK used to be the hub for the manufacture of bicycles and that eventually got outsourced abroad. We're trying to bring back the aspects that we can do affordably to the UK."

"People don't mind that the frame is from Taiwan and the gears are from Japan, because we're sourcing and buying them and then putting the bikes together. They see that we are doing as much as we can in the UK and they buy into it that way: a local brand that is trying to do it a bit differently."
According to the same Independent article, around 80% of Millican rucksacks are sold to buyers outside the UK. However, the co-founder, Jorrit Jorritsma, explained that overseas buyers recognise the quality of British products. They also appreciate the stories attached to the local sources. In addition, Brexit's impact on the pound has provided an unexpected benefit to Jorritsma's business:
"The immediate impact of the Brexit vote has been a significant increase in our costs, due to the change in the dollar/pound exchange rate. As a result, we have increased our efforts to export more of our products, since that allows us to offset part of the exchange rate variance."
Speaking to Holborn Magazine, co-owner Nicholas Brooke said:
"It's incredibly important to maintain a factory here in the UK. We believe it's a fundamental part of the brand character, which we don not want to change."
And according to a Telegraph report, that insistence is paying dividends for Sunspel. They are apparently experiencing a manufacturing upturn due to a resurgence of interest in the 'Made In Britain' label.
Certainly it looks like there's a renewed interest in Made In Britain products for businesses daring to capitalise on it.