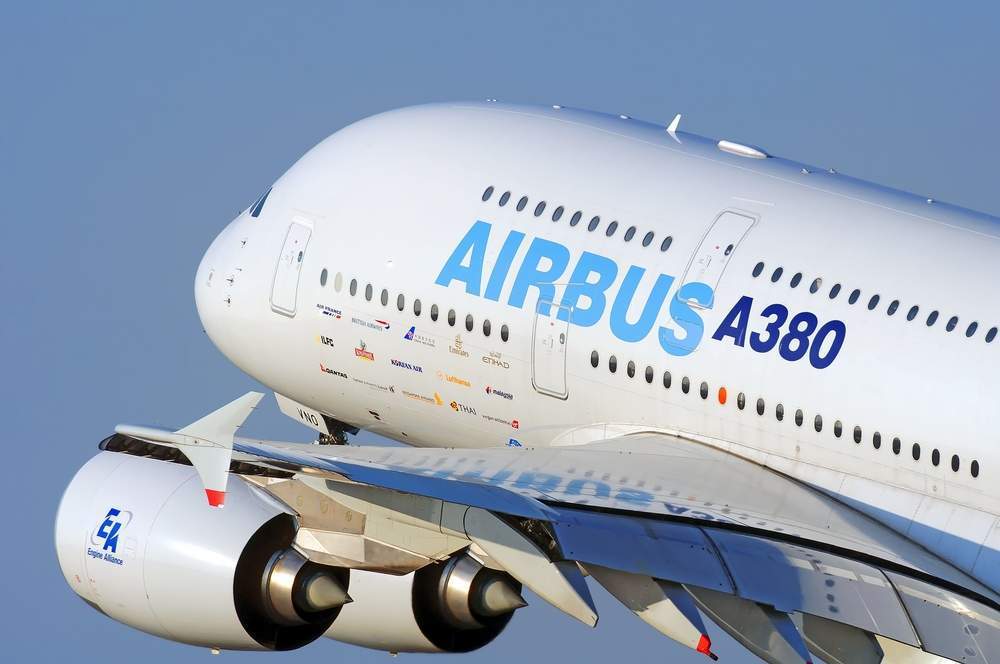 One of the UK's biggest manufacturing employers Airbus may cut thousands of jobs and start stockpiling aircraft parts ahead of the UK's exit from the European Union.
The company has said it may move or cut jobs due to dwindling production rates of the A380 and the A400M aircraft and will discuss the "impact on the workforce" during a meeting of European Works Council on Wednesday.
Airbus said:
Senior management representatives of Airbus will meet with the European Works Council on 7 March 2018 to explain previously announced rate reductions on the A380 and A400M programmes and to discuss associated implications for the workforce.

Airbus has a policy of first addressing workforce issues with its social partners before any public disclosure. The company will continue to abide by this policy.
Katherine Bennett, senior vice-president for Airbus UK, told the BBC Today programme that the company planned to make a decision on whether it would start stockpiling aircraft parts to offset Brexit related delays in their cross-border movement.
Bennett said:
We spend £5 billion ($6.9 billion) a year on the UK supply chain… it is really important the parts don't get held up in warehouses.
Talks are underway between the firm and the UK government to address concerns that even a three-hour delay at Dover, would be "a critical issue".
Bennett warned:
We need conditions right for us, we just don't need these burdens… which may make Airbus think differently [about its base].
Why it matters:
Airbus employs some 15,000 people in the UK — around 10% of its total staff — and called reports of 3,600 potential job losses "excessive".
In late February, Airbus chief executive, Tom Enders reassured the UK government business secretary Greg Clark that Airbus would retain its British operations "long into the future" and see the UK as a "home country and a competitive place to invest".
However, Brexit uncertainty has meant countries are are trying to tempt manufactures away from the UK. The likes of France, Germany, Spain, the US, China, Mexico and South Korea are all lobbying companies to move their factories.
Background:
Airbus last week urged the UK to provide clarity on post-Brexit customs rules as it faces decisions on whether to stockpile parts.
Airbus has adjusted the production rate of its A380 aircraft due to weak demand and plans to reduce the delivery rate of its A400M troop carrier.
The company announced a $1.6 billion loss for their A400M troop carrier project in February bringing total losses on the programme to almost $10 billion.
The A400M has had setbacks over the years, with a 2015 crash during a test flight in Spain, which killed four crew members.
Despite a turbulent year, Airbus surprised investors with a record-performance in 2017. Shares in the company rose today.