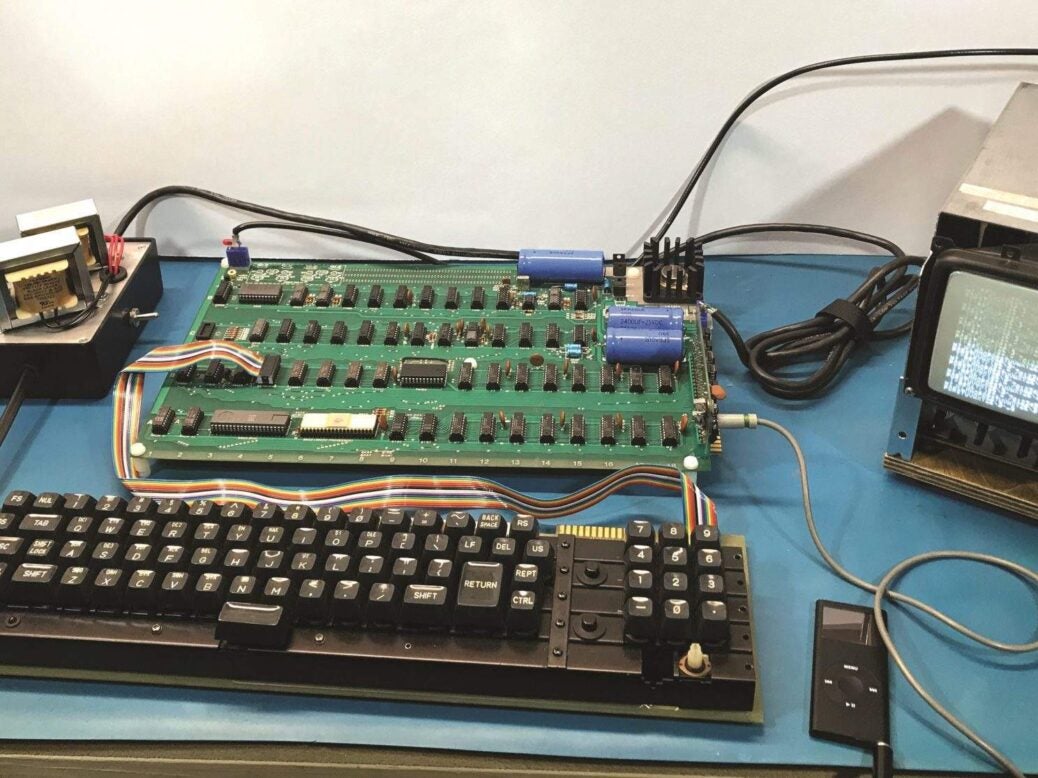 One of the first commercially available Apple computers will go to auction in September. The Apple 1, which is fully functional, is one of only 200 ever made.
Previous Apple 1 computers have sold for $905,000 in 2014 and $200,000 in 2015.
Only 63 Apple 1 computers are confirmed to be left, with just six in verified working condition.
It was hand-built by Steve Jobs' business partner Steve Wozniak in 1976 as a bare circuit board, and intended to be sold as a kit and assembled by electronics hobbyists.
However, Jobs sought a larger audience and made the Apple 1 one of the first computers available fully assembled.
Byte Shop owner Paul Terrell purchased 50 Apple 1 computers, and over a period of around 10 months Jobs and Wozniak built a further 150. They sold 175 in total.
Evolution of Apple
The Apple 1 required a keyboard and television set. Unlike its competitors, it did not require separate hardware to make this connection.
It was discontinued in 1977 with the release of the Apple 2. The company now generates billions from the sales of its iPhones, Macs and iPhones. Its services, such as iTunes, generate almost $10bn in revenue.
Earlier this month it became the first trillion dollar company.
"The Apple-1 was the first in the evolution of products from Apple that would forever change the world we live in," said Bobby Livingston, Executive VP at RR Auction.
"This is the machine that launched Apple Computer, a company that would define an industry and was most recently able to achieve a $1 trillion valuation milestone."
Apple 1: A piece of computing history
The owner of the soon to be auctioned computer purchased it second hand from a co-worker for $300. New units cost $666.66, so priced because Wozniak "liked repeating digits" and because it was a one-third markup on the $500 wholesale price.
After moving onto more advanced systems, he held on to the device, realising it could one day a valuable piece of computing history.
In 1982 he attempted to sell it to Steve Wozniak for $10,000. The offer went unanswered.
The computer was restored by Apple 1 expert Corey Cohen in June 2018. Cohen evaluates the condition of the unit as an 8.5/10.
In testing, the system operated without fault for approximately eight hours. It has not had any modifications to the physical board, unlike many of the remaining Apple 1 boards.
The Apple 1 computer will go on sale online at Invaluable.com on the 25 September at 1pm.