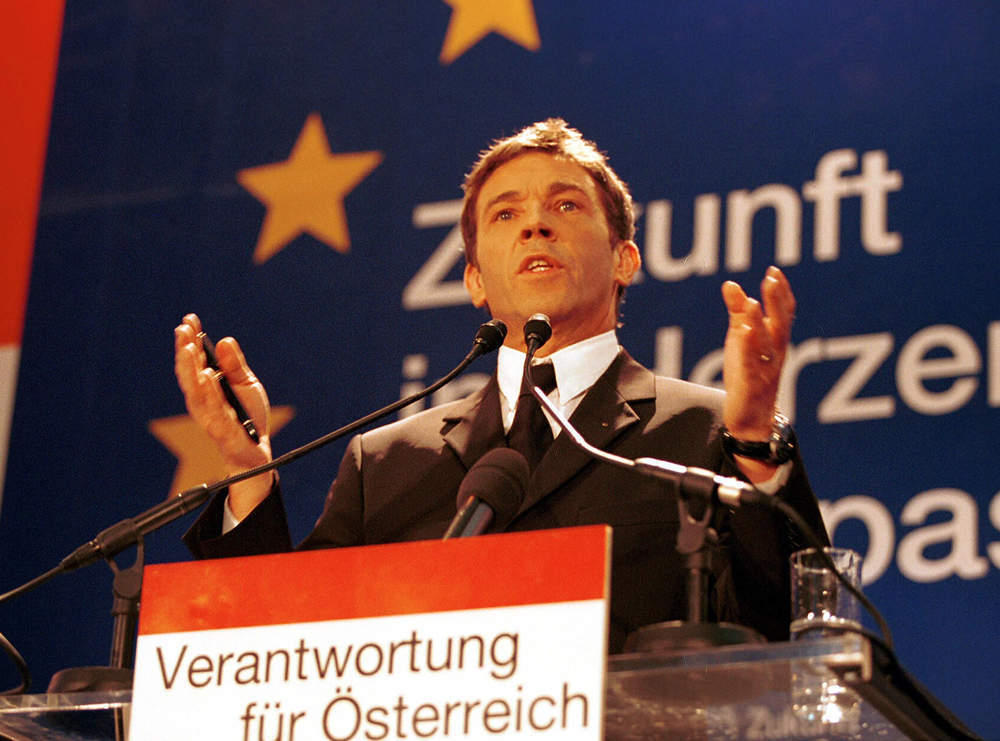 Austria's Freedom Party is predicted to come in second or third place in this weekend's elections, with the possibility of becoming junior coalition partners with Sebastian Kurz' Austrian People's Party.
If the polls turn out to be accurate Austria will be the latest European country to record victories for right-wing populists after France and Germany earlier this year.
Austria's Freedom Party is led by Heinz-Christian Strache.
Accord to a report in the Guardian, he could become the first European politician with a Neo-Nazi background to sit in government since the Second World War. Strache was arrested aged 20, after taking part in a Neo-Nazi march, organised by a movement who based themselves on the Hitler Youth.
He has since dismissed this affiliation as "stupid, naive and young" according to the Times of Israel.
The Freedom Party have centred their campaign on immigration, with an anti-islamic focus. If successful, it hopes to deny immigrants access to welfare benefits.
The party hope these cuts will raise funding for a tax reduction programme of €12bn ($14.2bn), which Strache plans to launch in the first 100 days of the new government.
The party has used social media during the campaign to boost its level of exposure, producing a series of sitcom-like episodes instead of traditional campaign adverts.
The series features a family called the Hubers, who voice their concerns on welfare tourism and overcrowding, whilst managing to avoid direct reference to immigration.
The Freedom Party face competition from the centre-right People's Party, OVP, headed by Sebastian Kurz.
Kurz, alongside Social Democrat chancellor Christian Kern, have formed the Austrian coalition government who have been in power for 10 years.
Initially, both parties criticized Strache and neglected to take him seriously, however neither parties have ruled out a coalition with the Freedom Party.
Austria's political system differs from other European countries as mainstream parties willingly form coalitions with those of the far-right, even centre-left SPO.
Kurz has been said to have adopted some of Strache's policies, taking a stricter stance on immigration and introducing a 'Burqa ban' earlier this month.
Kurz has since seen a surge in popularity, weakening Strache's position in the election, but opinion polls still suggest the Freedom Party could push the social democrats into third place.
Freedom Party history
The Freedom Party was initially founded by Anton Reinthaller, a former Nazi functionary and member of the SS. After Jorg Haider became leader in 1986, the party began a movement towards right-wing populism.
The Freedom party formed a coalition with the conservative OVP in 2000, but they faced economic sanctions and fury from Israel and many European countries.
However, the party has re-gained momentum in recent years and during the December 2016 presidential elections, Freedom Party member, Norbert Hofer was narrowly defeated in the final round by Green's candidate, Alexander van der Bellen.