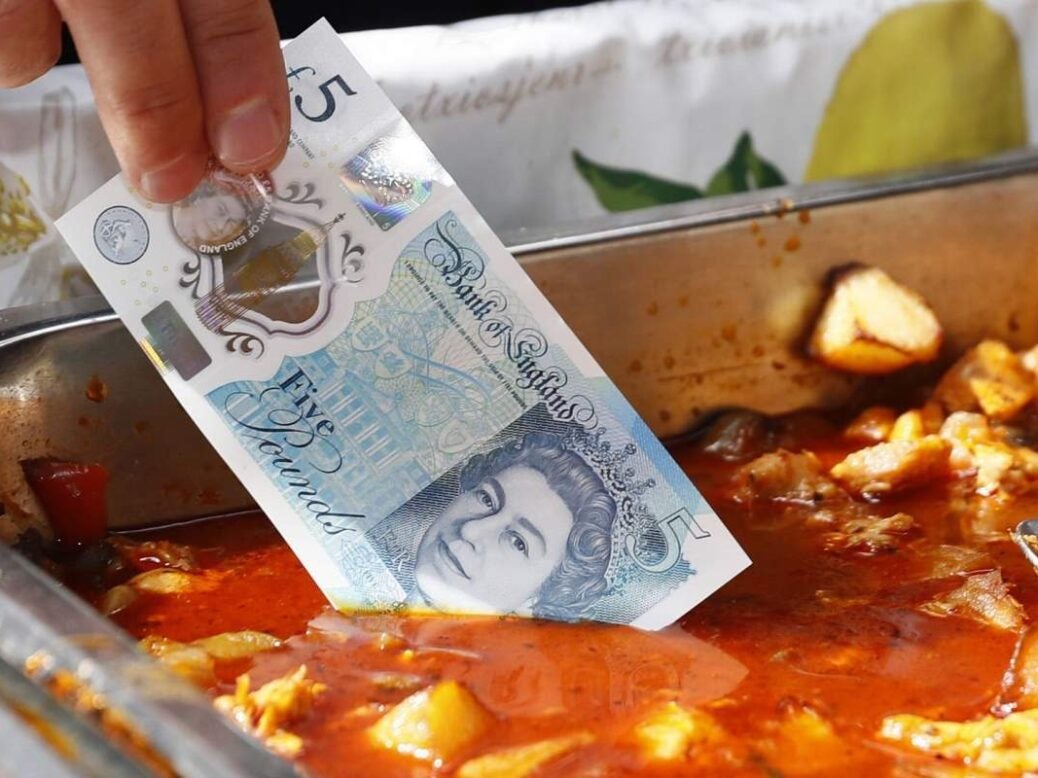 It has been more than a year since The Bank of England unveiled the new and improved £5 note. Cleaner, stronger and safer than its predecessor, the central bank only expected good things.
However, the situation took a troubling turn after it came to light that the new notes called traces of animal fat.
The Bank of England confirmed the presence of beef tallow, a fat found around a cow's vital organs.
While usually a waste product created by the food industry, tallow is used as a source of the waxy substance stearic acid, which acts as a lubricant to give the notes a smooth texture.
Despite their good intentions, the use of an animal product sparked outrage among vegans, vegetarians and religious groups.
Attempts have since been made to get tallow removed from Bank of England notes. More than 137,000 people have signed a petition. Likewise, some went as far as to boycott the bank notes.
Bank of England refuses to bow to backlash
In response to the backlash, the bank insisted that they were taking the concerns seriously.
They confirmed that they were working with the company producing the new notes to find a suitable alternative.
Palm oil appeared to be the likely choice.
However, the central bank has since backtracked, claiming that the use of palm oil would cause unnecessary environmental harm.
The vegetable oil is topic of frequent debate. According to campaign group Say No to Palm Oil, More than 85% of palm oil is produced in Indonesia and Malaysia, where there are a lack of sustainable measures in place.
The bank also questioned the public reaction, given that tallow is already used in numerous other plastic products. Carrier bags, cosmetics and credit cards have all been found to contain traces of the animal fat.
As a result, it was confirmed that the manufacturing process will remain the same, with new £20 notes set for release later this year. This is set to save the bank £16.5m.
A statement from the bank explained:
In making this decision, the Bank has considered very carefully the relevant factors and taken into consideration all of its objectives, including its responsibility to maintain confidence in the currency through the issuance of high quality, secure banknotes.