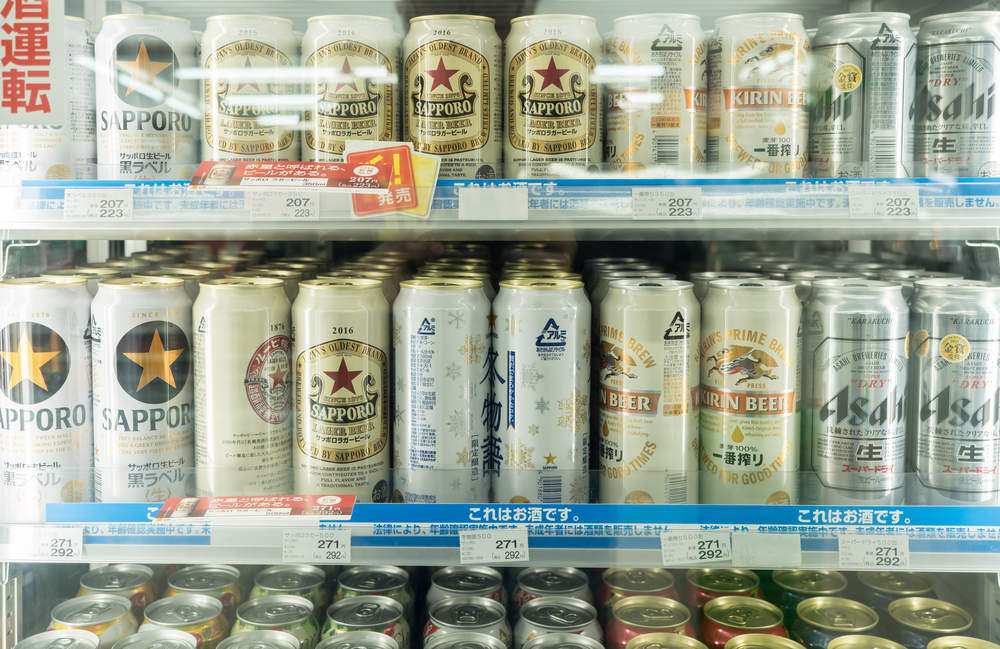 Japan's beer sales have been declining for decades, while alcohol free beer has performed well since well-known brand Kirin entered the market in 2009.
So is focusing on alcohol free beer the answer?
There have been several factors influencing the shrinking beer market in Japan.
Younger drinkers prefer cocktails or non-alcoholic drinks to beer, while core beer consumers – baby boomers – are becoming more health-conscious as they age and cutting down alcohol consumption.
According to a recent GlobalData consumer survey, 78 percent of Japanese people in the 55-64 age group are either actively trying to consume less alcohol or already consuming it in moderation.
Additionally alcohol consumption related harassment has been become a social issue, and influences consumers' drinking.
So health-conscious consumers, as well as those who are concerned about alcohol related social problems, see the benefit of alcohol-free beer.
Technically 0.00 percent alcohol beer is a beer flavoured soft drink in Japan due to legal restrictions on fermenting.
And it has become a focus category for brewers.
In 2016, volume sales of beer soft drinks were six times the 2008 value, recording growth of 15.3 percent, according to GlobalData research, against an equivalent GDP growth which barely gets above one percent.
So, weather permitting, expect to see Japanese consumers quenching their thirst with beer flavoured soft drinks in a variety of places this summer; an increasing number of bars and restaurants that serve them nowadays, and there are no drink driving restrictions.
Kirin was the pioneer among Japan's major beer producers, launching its beer soft drink in 2009.
Then Suntory and Asahi entered the market, more than doubling its size, and a leadership battle ensued.
Key brands include Suntory's All-Free, and Asahi's Zero-Dry, while Sapporo Brewery has also launched a functional beer soft drink.
Last month the market was buzzing with the launch of Kirin Zeroichi.
According to Kirin the drink uses a unique ingredient that creates the flavour of a genuine beer without the alcohol content.
Within 10 days of the launch, Kirin Zeroichi had sold a significant chunk of its annual target volume.