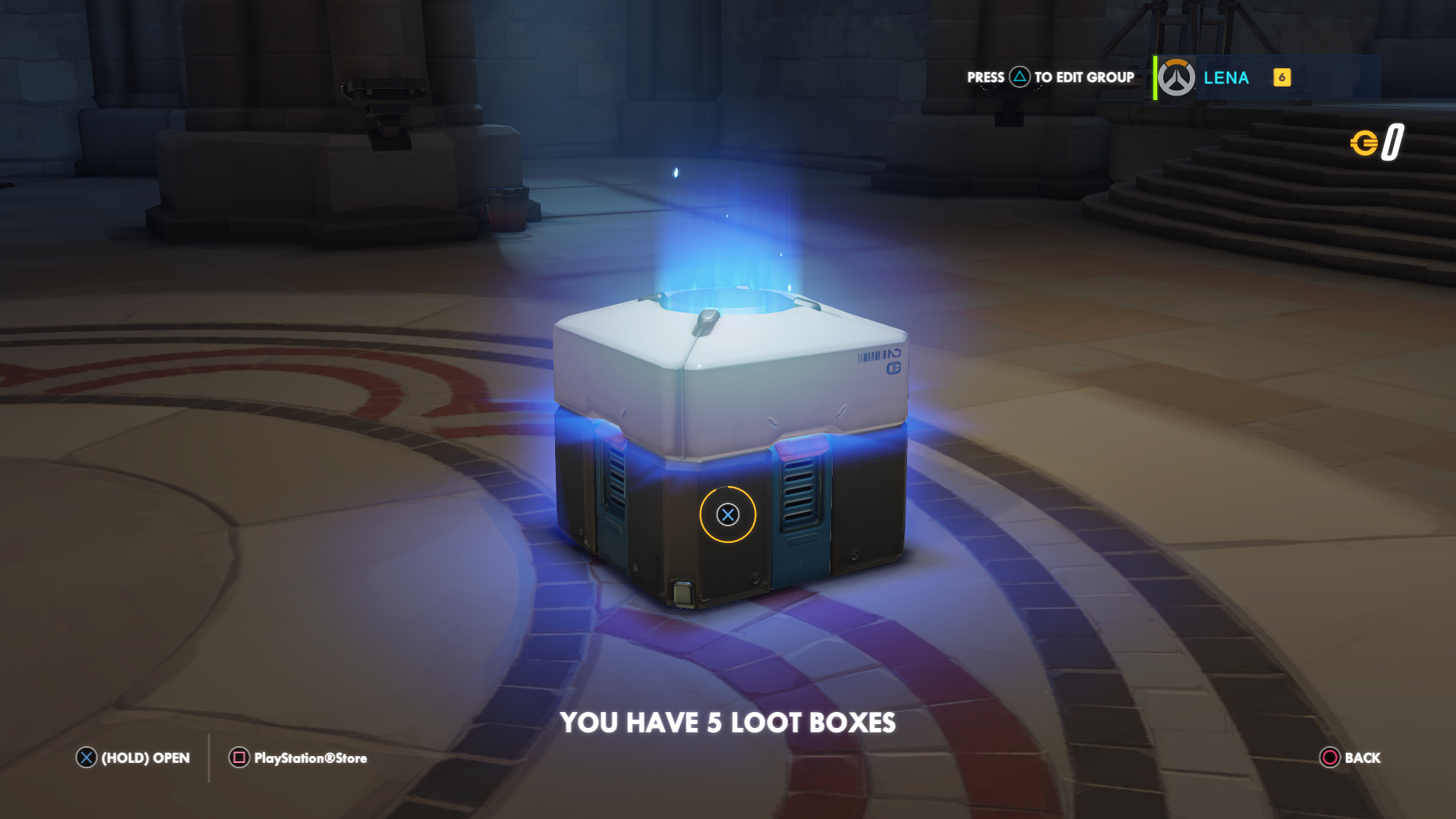 Belgium has followed the Netherlands in banning the sale of loot boxes in video games, as Europe begins to crack down on what it deems to be illegal gambling operations run by major game publishers.
Loot boxes are virtual items that users can purchase within many of the latest video games. These items are essentially a lucky dip. Players pay real money for a virtual box that could contain anything in a range of items, without knowing exactly what it holds prior to making the purchase.
Countries such as Belgium argue that as players are wagering on the item that they receive being worthwhile, this is a form of gambling. As publishers aren't licensed to run these type of operations, authorities consider them to be conducting sales illegally and must stop doing so immediately or face legal action.
Speaking to Verdict, a Belgian Gaming Commission spokesperson said:
The Belgian Gaming Commission has come to the conclusion that real-money loot boxes are gambling. This means that in Belgium, these types of games are prohibited unless licensed.

If they do not adapt their games, they all potentially face criminal prosecution.

How well do you

really

know your competitors?

Access the most comprehensive Company Profiles on the market, powered by GlobalData. Save hours of research. Gain competitive edge.

Company Profile – free sample

Thank you!

Your download email will arrive shortly

Not ready to buy yet? Download a free sample

We are confident about the unique quality of our Company Profiles. However, we want you to make the most beneficial decision for your business, so we offer a free sample that you can download by submitting the below form

By GlobalData
Punishments would include up to five years in prison and fines of up to €800,000, which could be doubled if it is found that minors were involved.
It is highly likely that this would be the case. Approximately 22% of video gamers are aged between ten and 20 years old according to Statista, which is largely the cause of the Belgian Gaming Commission's concerns. The Belgian Gaming Commission added:
"Real-money loot boxes are not innocent. Especially because the video games that they appear in are often played by children.

"The Gaming Commission wants to protect the players in general and vulnerable groups (e.g. minors) in particular."
The BGC's concerns aren't unfounded. Stories of children racking up huge bills due to the appeal of in-game items are not uncommon.
One video game enthusiast Andrew Barry told Verdict that he experienced how children can become addicted to loot boxes first-hand, and at a significant cost.
His younger brother spent hundreds of pounds trying to get his favourite footballers in Fifa, one of the titles being investigated by the BGC. Players pay real money for a pack of virtual cards. This contains a number of random players and items that can then be used in the game.
Much like those that become addicted to traditional forms of gambling, the problem started small and intensified over time.
Barry said:
He spent £900 in total. He started off spending £1 here and there, then £3 every now and again. It eventually became a stream of £11 purchases.
Read more: How Overwatch helped double Activision Blizzard's stock price in two years
Industry effect
Barry believes that spending on loot boxes should be classed as gambling and Mark Griffiths, director of the International Gaming Research Unit at Nottingham Trent University, agreed when asked.
The loot box debate has been going for some time, but the bans issued by the Netherlands and Belgium are the first sign that governments are beginning to take notice.
However, at least for the time being, publishers are unlikely to be too concerned.
Tom Wijman, market consultant at video game research company Newzoo, told Verdict:
I don't expect publishers to be too worried, it should be quite simple to turn the option for loot boxes off for Belgian and Dutch bank accounts, and those markets are pretty small compared to the United States or UK.
Verdict approached Activision Blizzard, EA, and Valve, the three publishers behind the titles investigated by the BGC for a comment on the ban. We have yet to hear back from Activision Blizzard or Valve.
EA stated that it disagrees with Belgium's ruling. A company spokesperson told Verdict that the company welcomes discussions with Belgian authorities, but did not confirm whether it intends to comply with the request to remove these items from its games.
An EA spokesperson told Verdict:
"We strongly believe that our games are developed and implemented ethically and lawfully around the world, and take these responsibilities very seriously.

"We care deeply that our players are having a fun and fair experience in all of our games, and take great care to ensure each game is marketed responsibly, including in compliance with regional ratings standards.

"We welcome the dialogue with Minister Geens [Belgium's Minister of Justice] on these topics, as we do not agree that our games can be considered as any form of gambling."
EA CEO Andrew Wilson has since told industry analysts that the company plans to continue pushing forward with services such as Fifa Ultimate Team, which generates vast revenues through the sale of loot box items known as player packs.
Of course, Blizzard Entertainment has already faced a similar issue in China with Overwatch as new online gambling laws have ruled that the company's loot box system is illegal.
To get around the ban, Blizzard stopped selling loot boxes directly to users. Instead, users can now buy an in-game currency, which they can then spend in any way they want. Credit purchases also come with free loot boxes. As people aren't using real currency to open these boxes, Overwatch is no longer in breach of China's gambling laws.
Whether a similar move would avoid the Belgium ban is unclear. Announcing the decision, Geens ordered publishers to remove loot boxes from their games, rather than alter how they work.
For now, the issue is more of a nuisance than a problem for game publishers, but it could get worse if other regulators decide to follow Belgium's lead.
"I think the significant part about these bans isn't so much the Netherlands and Belgium banning loot boxes, but rather the message this sends to regulatory institutions for gambling worldwide," Wijman added.
Should other countries issue similar bans, the attack on loot boxes could prove costly for developers.
Activision Blizzard, the publisher of hit titles such as Overwatch and Call of Duty, generated $7.2 billion in sales in 2017. At least $4 billion or 56% of this revenue was from in-game purchases according to the company's 2017 annual report.
Half of the revenue was from mobile games like Candy Crush, owned by King and purchased by Activision Blizzard in 2015. The report shows Blizzard made $2 billion through King in 2017, meaning that at least $2 billion was generated through in-game sales such as Overwatch skin boxes, Call of Duty map packs and similar items.
A recent study conducted by research company Juniper Research estimates total spending on loot boxes in 2018 to be $30 billion, which is projected to rise to $50 billion by 2022.
It's hard to say just how much a ban on loot boxes in a major market would harm companies such as Activision Blizzard, but it has the potential to cut billions off annual revenues.
How likely is a major market ban on loot boxes?
Gambling laws are set by each state in the US, so a nationwide ban seems unlikely.
Likewise, while the UK Gambling Commission has identified loot boxes as a potential risk to young people, it has previously stated that purchasing loot boxes is not gambling as players aren't able to cash out the items they receive for real money inside the game.
The Gambling Commission has taken legal action against websites that encourage people to gamble using in-game items, but a total ban on the sale of loot boxes would require law changes agreed by Parliament.
This doesn't currently seem likely. Although, the bans issued by the Netherlands and Belgium also came as a surprise.
Gambling-like activities in video games aren't a new thing, but the success of the loot box system has made it a hot topic among those with the power to influence opinions.
Marc Etches, CEO of UK charity Gamble Aware, told Verdict that loot boxes should be considered as something close to gambling. According to Etches, we have a responsibility to protect children from the dangers of loot boxes:
"They encourage similar behaviours to those seen in gambling, and this activity is something we are concerned about.

"The increasing popularity of loot boxes may be contributing to the normalisation of gambling for children. We all share a responsibility to protect young people from gambling-related harms and this includes raising awareness of the potential dangers of loot boxes to children playing video games."
As the CEO of a charity that shares a close relationship with the UK Government, Etches' opinions hold weight.
Gambling or not, loot boxes are starting to be viewed as a problem and that's a worrying sign for video game publishers' revenue streams.