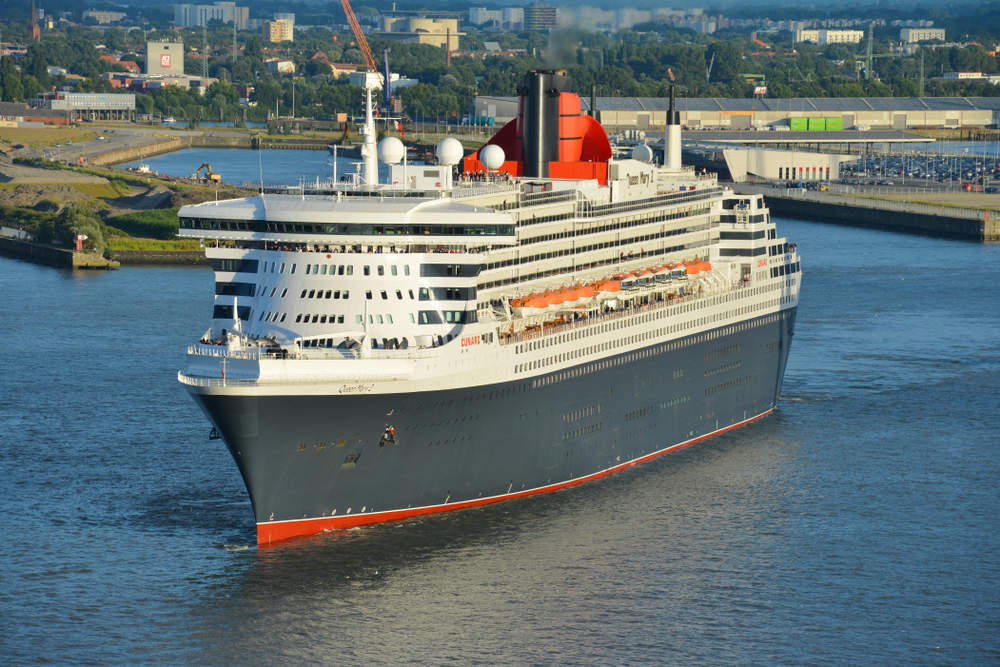 Bermuda has become the first place in the world to walk back on gay marriage rights.
The British overseas territory previously legalised marriage between same-sexual couples in May 2017. This was following a Supreme Court ruling.
However, the Atlantic island rolled back the legislation this week in a new 'Domestic Partnership Act'. This was approved by Bermuda Governor John Rankin on Wednesday.
The eight same-sex married couples on Bermuda who got married since the original ruling will remain formally married. However, any new couples hoping to get married will only be able to commit to a civil partnership. Heterosexual couples will also be entitled to civil partnerships.
Still, Bermuda claims that these civil partnerships will be legally equal to marriage.
In a post on the official Government of Bermuda website, officials wrote:
"While the majority of Bermudians do not agree with same-sex marriage – as evidenced by the referendum – it is the Government's belief that this Act addresses this position while also complying with the European Courts by ensuring that recognition and protection for same sex couples are put in place.

"The Act is intended to strike a fair balance between two currently irreconcilable groups in Bermuda, by restating that marriage must be between a male and a female while at the same time recognising and protecting the rights of same-sex couples."
Technically the first point raised by this statement is incorrect. The referendum held on same-sex marriage did not prove that the majority of Bermudians disagree with same-sex marriage.
There are an estimated 63,000 people living on Bermuda. Of those, just over 44,000 are registered to vote. Of those voters, only around 20,000 voted in the referendum. That is already a minority of Bermudians, regardless of whether or not the majority of that 20,000 voted against same-sex marriage (which they did by a ratio of about 14:6.)
One unexpected outcome of the ruling is that cruise lines P&O and Cunard whose ships are registered in Bermuda will no longer be able to offer same-sex weddings on board.
What was said:
The decision has drawn criticism from members of the UK parliament. Foreign Secretary Boris Johnson decided not to block the ruling. Foreign officer minister Harriett Baldwin told MPs:
"After full and careful consideration in regards to Bermuda's constitutional and international obligations, the Secretary decided that in these circumstances it would not be appropriate to use this power to block legislation, which can only can be used where there is a legal or constitutional basis for doing so, and even then only in exceptional circumstances."
British Prime Minister Theresa May described her 'serious disappointment' with the decision but conceded:
"That bill has been democratically passed by the Parliament of Bermuda, and our relationship with the overseas territories is based on partnership and respect for their right to democratic self-government."
MPs on both sides of the aisle were critical of the decision. Labour MP Chris Bryant said in his address to the House Of Commons:
"Same-sex Bermudian couples who have been married under the ruling of the Bermudian Supreme Court have now been rendered an anomaly.

"Gay and lesbian Bermudians have been told that they aren't quite equal to everyone else."
He also described how the decision would make Britain a "laughing stock in the international human rights field".
Statements from the cruise lines affected:
In a statement P&O cruises shared with Verdict, a spokesperson said:
"We are aware of the recent updates from Bermuda in relation to the Domestic Partnership Act 2017 which now, having been signed off by the Bermudan Governor, replaces the legalisation of Same Sex Marriage in Bermuda and consequently on our ships registered in Bermuda.

"Having been delighted and wholly supportive of the Bermuda Government's change in law last May, which allowed us to conduct same sex marriages on board our ships we are disappointed with this outcome. We will now be working closely with the Bermudan authorities to understand the legalities of 'Domestic Partnership Act 2017' and whether this is something we can offer our guests in the future."
This is further to a previous joint statement from P&O and Cunard who added:
"We would still love to welcome couples on board though as planned. Whilst we are unable to hold the legal ceremony we can still offer a commitment ceremony to celebrate their partnership or a renewal of vows ceremony, both of which will be officiated by the captain or a senior officer."
In response to further inquiries from Verdict P&O confirmed that only three same-sex ceremonies had taken place on their vessels up until this point, and the cost of weddings (which is over £1,200 per couple) was compensated to any other couples whose weddings would be affected:
"We were delighted to have conducted three same-sex ceremonies before this ruling. Couples who had booked ceremonies have of course been refunded. We are very disappointed by this ruling."
Why it matters:
Considering only homosexual Bermudians couples got married since May 2017, and only a further three couples got married on P&O cruise ships during that time, it'd be easy to argue that this ruling is of little importance as it effects so few people.
Aside from the indignity of gay couples being told their partnerships are unequal to those of straight couples, the ruling will also place a lasting stain against Bermuda's name. The overseas territory has become the only place in the world to walk back on gay marriage.
That could lead to problems for the UK too. The BBC's diplomatic correspondent James Landale explained:
"The problem, as many MPs pointed out, is that Britain may now find it harder to promote LGBT rights around the world when it has failed to do so in one of its own overseas territories."
Background:
Bermuda is a socially-conservative island in the middle of the Atlantic ocean.
Bermuda had previously held a referendum on same-sex marriage in June 2016. Unfortunately, the Royal Gazette reports "the total number of votes cast was 20,804, or 46.89 per cent of the electorate". For a Bermudian referendum to be considered 'answered', it has to receive at least 50 percent of the electorate's votes.
Either way, the referendum, like Britain's Brexit referendum (which was coincidentally held on the same day) was non-binding.
With no clear decision, Bermudian lawyer Mark Pettingill took the same-sex marriage case to the supreme court. It was there that gay marriage became a legal right for Bermudians. Chief Justice Ian Kawaley also criticised the referendum. He said that holding one on same-sex relationships broke a "fundamental principle" of human rights.