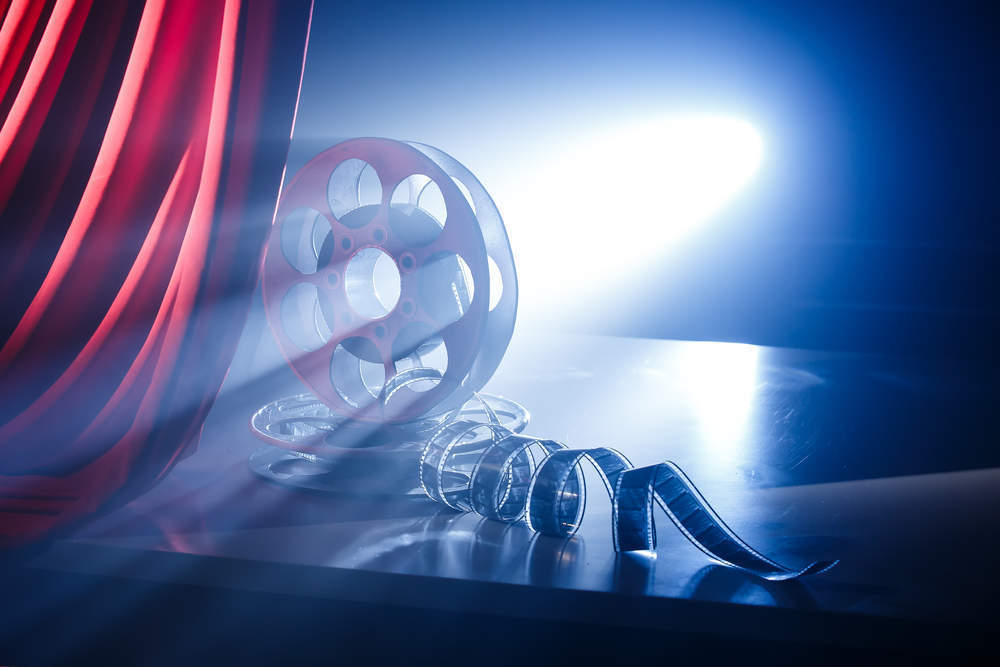 I have been writing about films a lot this past week.
That's because it's film-festival season (since the Oscars are just round the corner.) I've written about the BFI London Film Festival, Toronto International Film Festival, After Dark Film Festival, and even the Burbank International Film Festival.
If you're as into film as I am, it's a very exciting time of year.
Of course, not all of us have the time or money to attend film festivals around the world. For most of us, the only chance we get to see films is at the local cinema. With that in mind, I've made list of all the best films that are coming to normal cinemas this autumn.
And actually, this year, autumn might have replaced summer as the big season for movies. In addition to tent pole releases from Marvel and DC, we've got some massive films from our favourite stars coming this autumn too!
Here's all the films you need to look out for this season.
We've listed both their UK and US release dates and grouped them by whichever of the two comes first.
Also, we're not playing favourites with the trailers, we just included trailers for the ones you might not have seen in the interests of having a page that doesn't take fifteen years to load!
Films to watch in autumn 2017:
September:
God's Own Country – 1st Sept (UK)/27th Oct (US)
Referred to by some as the first post-Brexit film, there's no denying that God's Own Country is a truly stunning feature. A young man named Johnny works alone on his ailing father's isolated farm in East Yorkshire. When a Romanian migrant worker named Gheorghe joins him to help out, a tender connection blossoms between the two. A romantic tour-de-force, this one should not be missed.
It – 8th Sept (UK and US)
Surprisingly, Warner Bros. have elected to release It in September rather than saving it for Halloween. While it's definitely an unexpected decision, it seems unlikely to dent It's success. An adaption of the first half of Stephen King's horror novel of the same name, It follows a group of schoolchildren as they attempt to destroy a murderous shape-shifting extra-terrestrial creature preying on their friends and family. It looks like it's going to be seriously freaky. If you're into horror, something of this calibre should get you really exciting.
mother! – 15th Sept (UK)/13th Sept (US)
There's not much we can say about this other than Jennifer Lawrence and Javier Bardem are in it. That's because director Darren Aronofsky is hiding everything he can from critics, reviewers, and audiences before they go into the film. All we can say is that it's a psychological horror film about a young woman and her husband. Their lives are interrupted when strangers come to visit them.
Kingsman: The Golden Circle – 20th Sept (UK)/22nd Sept (US)
After the decidedly disappointing Spectre, it feels like a long time since we've had a decent spy film. Still, this could be it. Kingsman blends eye-popping visuals, comedy, and intense action into a seriously fun spy flick. A follow up to the 2015 instant-classic this sequel sees the Kingsman guys heading to America after their base is destroyed by a bonkers villain. There they meet their American counterparts, the Statesman organisation. The two teams must work together to destroy Julianne Moore's Poppy, the arch-villain of the piece.
Battle Of The Sexes – 8th Oct (UK)/22nd Sept (US)
Battle Of The Sexes sees Stone starring alongside Steve Carrell as Billie Jean King and Bobby Riggs respectively. The two were world-famous tennis players in their respective times. As a 'tennis hustler', Riggs said he could defeat the best women's player of the time, King, at age 55. Their match, known as 'The Battle Of The Sexes' was one of the most-watched tennis events of all time. This film dramatises that match.
Stronger –  8th Dec (UK)/22nd Sept (US)
Inspired by real life events, Stronger sees Jake Gyllenhaal star as Jeff Bauman, a victim of the Boston Marathon bombing who lost both his legs. The film documents his story as he learns to walk again and adjusts to his new circumstances in life.
The LEGO Ninjago Movie – 13th Oct (UK)/22nd Sept (US)
Ordinarily we'd be dismissive of this one. However, after enjoying the excellent LEGO Movie and it's fun spin-off The LEGO Batman Movie, we're full of excitement for this. The plot sees a team of six teenagers turned into ninjas to protect LEGO city from the forces of darkness. Sure, it's aimed at kids but we'll be surprised if there's no plenty for the grown-ups to enjoy too.
Goodbye Christopher Robin – 29th Sept (UK)/13th Oct (US)
If you enjoyed Disney's Saving Mr. Banks, a film about how Mary Poppins was made, you'll love this. The film sees a former WWI soldier, A.A. Milne recovering from his traumatic experiences through his relationship with his son, Christopher Robin. These interactions lead him to create Winnie-the-Pooh, a character loved by children all over the world.
Flatliners – 29th Sept (UK and US)
A sequel/remake/reboot of the 1990 psychological horror of the same name. The film will follow the same basic plot: several medical students stop their hearts to allow them to temporarily 'die' before being resuscitated. They do this in order to glimpse the afterlife. However, after coming back to life, the group are haunted by what they've seen. This one looks a lot more 'horror' than the original film, so don't be surprised if it's very different from what you know. Kiefer Sutherland reprises his role as the main character from the first film, Dr. Nelson Wright.
October:
Blade Runner 2049 – 6th Oct (UK and US)
Few films ever released have fans so conflicted over them. The original 1982 Blade Runner is considered one of the finest sci-fi films ever made. With that in mind, many are approaching this sequel with trepidation. So far the plot details are shrouded in mystery. The film will revisit the struggle of the first film between humans and genetically-engineered replicants who are indistinguishable from their creators. By 2049, the climate has gone wild and a replicant designer believes his creations are humanity's natural successors. A young Blade Runner (the name given to hunters who track down and kill rogue replicants) Agent K, played by Ryan Gosling, stumbles across a secret that threatens humanity. He must then hunt down Rick Deckard, the protagonist of the first film.
The Mountain Between Us – 6th Oct (UK and US)
Idris Elba and Kate Winslet play a pair of unlucky travelers whose plane crashes in the North American wilderness. The pair escape the crash with injuries and must band together to be in with a chance of surviving and making it back to civilization. It looks like a pretty quiet, character-led story, but it could be seriously interesting. If you liked 127 Hours and The Revenant this could be the perfect combination of the two.
The Snowman – 13th Oct (UK)/20th Oct (US)
If you enjoyed The Girl With The Dragon Tattoo, here's another Scandinavian mystery for you to sink your teeth into. The film stars Michael Fassbender as Detective Harry Hole. The detective is drawn into investigating after a woman is found murdered after the first snowfall of winter. Only her scarf is recovered, tied around a large snowman. Hole realises he's tracking Norway's first official serial killer who seems to hate women.
Breathe – 27th Oct (UK)/13th Oct (US)
Adventurous and charismatic, Robin Cavendish has his whole life ahead of him when he is paralysed by polio while in Africa and given just months to live. Against all advice, Robin's wife Diana brings him home from hospital where her devotion and witty determination inspire him to lead a long and fulfilled life. Together they refuse to be limited by expectations, dazzling others with their humour, courage and lust for life.
The Killing of a Sacred Deer – 17th Nov (UK)/ 27th Oct (US)
While it might be described as technically a horror film, The Killing of a Sacred Deer is something else entirely. The film is a modern take on the Greek myth of Iphigenia. Her father killed a sacred deer and the goddess Artemis demands he sacrifice his daughter in recompense. Here, the father is a surgeon played by Colin Farrell and the 'god' is Martin, a teenage boy who has struck up an unusually close friendship with him. Farrell's character clearly feels a fatherly bond towards Martin and invites him into his home. However, Martin has other plans and seeks to make the surgeon pay. In the hands of another director, this could turn into a boring old slasher flick, but Yorgos Lanthimos, the director who created The Lobster is behind this, so it's actually something much more unique and intricate.
Thor: Ragnarok – 27th Oct (UK)/3rd Nov (US)
From Greek myths to Viking gods in space. Thor: Ragnarok is set to combine everything you love about Chris Hemsworth's character with the eye-popping, space adventures of Guardians Of The Galaxy. When the goddess of the death, Hela takes over his home planet, destroys his signature hammer, and exiles him, Thor must team up with his old pal the Incredible Hulk in order to take back Asgard and save the day. Marvel's cinematic universe is fresh off the back of its incredible The Amazing Spiderman, will it be able to maintain momentum here?
Call Me By Your Name – 27th Oct (UK)/24th Nov (US)
Everyone loves a period drama, and 1988 is officially long enough ago to count. Call Me By Your Name recounts the 20-year love story between Elio and Oliver which began while the latter stayed with the former's family in their Italian villa over the summer of 1988. The two share a common Jewish heritage and bisexuality. They both struggle to identify and classify their romance though both lust after the other. This might be one of the most tenderly beautiful romantic films of our age; not to be missed!
Jigsaw – 27th Oct (UK and US)
It's been a long time since the last Saw movie and many fans would say rightfully so. While the originals were clever, if gory, psychological body-horror, the later sequels focused more on the gruesome nastiness rather than the psychology of the villain. Thankfully, this update puts the latter front and centre. The film finds another series of murders which fit Jigsaw's modus operandi taking place a decade after the original Jigsaw was thought to have died. If you're up for Halloween scares, this could be perfect.
November:
Murder on the Orient Express – 3rd Nov (UK)/10th Nov (US)
A modern adaption of Agatha Christie's best-selling classic? Sign us up! Kenneth Branagh directs and stars as Hercule Poirot with a star-studded cast of potential murderers and victims. This one looks like it's more than prepared to capture all the dazzling details of its 1930s setting.
Justice League – 17th Nov (Worldwide)
Let's be honest, this is more than likely to be terrible, isn't it? Justice League is the tentpole movie in DC's attempt to construct a cinematic universe just like their old rivals at Marvel. Unfortunately, unlike Marvel, DC's efforts have been hamstrung by some truly terrible films. Batman Vs. Superman: Dawn Of Justice stands out as the worst film they've done so far. This time around, Batman and Wonder Woman are gathering a team of superheroes to battle an extra-terrestrial threat now that Superman himself has passed away. The one ray of hope in all of this is that Joss Whedon, the mastermind behind Marvel's The Avengers has been in charge of reshooting and lightening up Zack Snyder's original, which was apparently pretty similar in tone to the universally-panned BvS.
Wonder – 1st Dec (UK)/17th Nov (US)
Prepare to get emotional with this one, folks. Julia Roberts and Owen Wilson play the parents of August Pullman. He's a little boy with a facial disfigurement who has been in and out of hospitals his whole life. The film shows his parents helping him get settled into school for the first time ever. Expect tears aplenty!
Coco – 19th Jan (UK)/22nd Nov (US)
Despite his family's generation-old ban on music, Miguel dreams of becoming an accomplished musician like his idol Ernesto de la Cruz. Desperate to prove his talent, Miguel and his dog Dante find themselves in the Land of the Dead. Along the way, they meet charming trickster Hector and together they set off on an extraordinary journey to unlock the real story behind Miguel's family history. It's from Pixar so you know it's going to be a classic!
After these, the films dry up a little bit. That's probably because no one dares to compete with Star Wars: The Last Jedi which is releasing on December 15th. Still, plenty to enjoy in the meantime, eh?