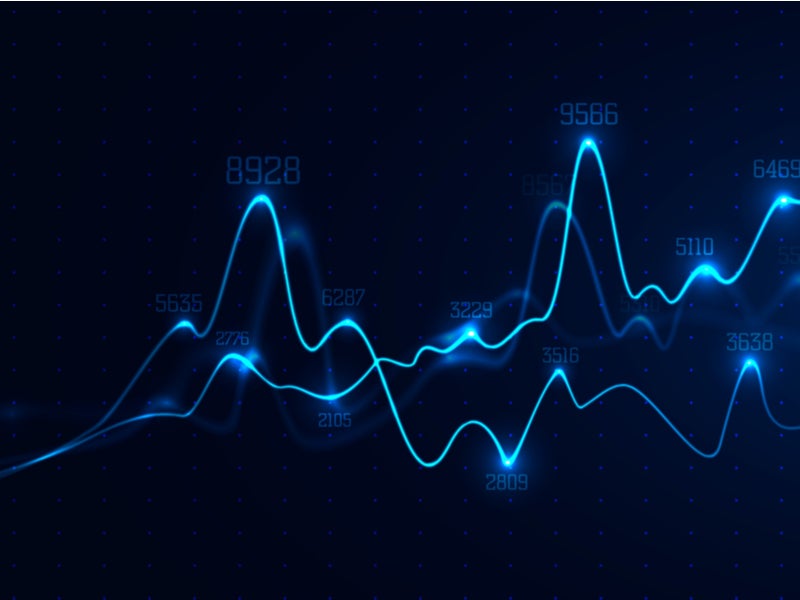 GlobalData research has found the top big data influencers based on their performance and engagement online. Using research from GlobalData's Influencer platform, Verdict has named ten of the most influential people in big data on Twitter during Q2 2020.
Biggest influencers in big data: The top ten in Q2 2020
Dr Ganapathi Pulipaka is a chief data scientist and a SAP technical lead at Accenture. He has more than 20 years of experience in SAP across project management and technology integration.
Ganapathi specialises in areas such as deep learning, machine learning, data science, business design, and management consulting. He delves in areas such as how to approach the study of algorithms, how to build effective business strategies around it, and understanding the approximation by neural networks.
Twitter followers: 96,281
GlobalData influencer score: 100
Scientists Propose Neural Network for Multi-Class Arrhythmia Detection. #BigData #Analytics #DataScience #AI #MachineLearning #IoT #IIoT #Python #RStats #JavaScript #ReactJS #CloudComputing #Serverless #Linux #Programming #Coding #100DaysofCode #HealthTechhttps://t.co/qotw4Er4de pic.twitter.com/Co5G85WBbo

How well do you

really

know your competitors?

Access the most comprehensive Company Profiles on the market, powered by GlobalData. Save hours of research. Gain competitive edge.

Company Profile – free sample

Thank you!

Your download email will arrive shortly

Not ready to buy yet? Download a free sample

We are confident about the unique quality of our Company Profiles. However, we want you to make the most beneficial decision for your business, so we offer a free sample that you can download by submitting the below form

By GlobalData

— Dr. Ganapathi Pulipaka (@gp_pulipaka) May 12, 2020
Kirk Borne is a principal data scientist and advisor at Booz Allen Hamilton, a technology and consulting company. He is also the advisory board member for SYNTASA, a software firm specialising in behavioural data and AI.
Kirk has earlier worked as a professor of astrophysics and advisor at the national research labs and government facilities. He has published various articles on astrophysics, data mining, astroinformatics and big data.
Twitter followers: 267,442
GlobalData influencer score: 97
Object Detection with 10 lines of code: https://t.co/q4LPOzCbwI
——————#BigData #DataScience #AI #MachineLearning #DeepLearning #ComputerVision #Python #Coding #abdsc pic.twitter.com/pRAOyZN6nH

— Kirk Borne (@KirkDBorne) May 5, 2020
Ronald van Loon is the principal analyst and CEO of the Intelligent World, an analyst and influencer network. He specialises in areas such as AI, big data, IoT, 5G, predictive analytics, edge and data science.
Loon has been associated with companies such as Advertisement, a digital analytics company, and O2MC I/O, an information technology company.
Twitter followers: 231,269
GlobalData influencer score: 87
The fridge brings your food to you!
by @techinsider#BigData #Innovation #artificialintelligence

Cc: @mvollmer1 @hugodevotion @mgualtieri @jenstirrup @shannonplatz pic.twitter.com/Z8uKfPAm27

— Ronald van Loon (@Ronald_vanLoon) May 16, 2020
Spiros Margaris is a venture capitalist who established Margaris Ventures, an advisory firm offering financial solutions. He is also on the board of the wefox Group, a Europe-based insurtech start-up, and serves as advisor for companies such as SparkLabs Global, Yield Growth, and F10 Accelerator.
Margaris is a keynote speaker and has published various articles on fintech, innovation in fintech and hedge funds.
Twitter followers: 102,194
GlobalData influencer score: 64
How #AI can tackle the #climate emergency

if developed responsiblyhttps://t.co/glveQ74s9k #fintech @ConversationUK @vgalaz #ArtificialIntelligence #MachineLearning #DeepLearning #BigData @psb_dc @KMcDTech @leimer @HaroldSinnott @jblefevre60 @pierrepinna @YuHelenYu @UrsBolt pic.twitter.com/eiVt2Rvsyn

— Spiros Margaris (@SpirosMargaris) April 24, 2020
Yves Mulkers is a data integration specialist and the founder of 7wData, a blogging platform for data related content. His focus areas include data organisation and data architecture capabilities of an organisation, enhancing data competitiveness and optimising business processes.
Yves has previously freelanced for various companies including GlaxoSmithKline, a pharmaceutical company, Colruyt Group, a retail corporation, and Philips, a health technology company.
Twitter followers: 96,781
GlobalData influencer score: 63
Harness the Power of AI: Three Key Things that Companies should Do Today
by @Ronald_vanLoon & Clive Swan |#OracleAmbassador @Oracle @oraclecloud #AI #ML #Bigdata #Analytics #Mythbuster #ArtificialIntelligence #IoT

Cc: @BernardMarr @rodriguezhernan @NeilCattermull @YvesMulkers pic.twitter.com/4QKyobR74I

— Ronald van Loon (@Ronald_vanLoon) April 8, 2020
Marcus Borba is a tech expert and consultant specialising in information technology. He founded the Borba Consulting, a technology and digital transformation company. He is also a member of the Boulder BI Brian Trust, a platform for leading in business intelligence analysts and consultants.
Twitter followers: 40,055
GlobalData influencer score: 57
Samsung announced Neon, their "Artificial Human Project"

#ArtificialIntelligence #Innovation #EmergingTechnologies #Robotics #BigData #MachineLearning #DeepLearning #DataScience #Robots #DigitalTransformation #Technology #AI pic.twitter.com/g64qEPMWZj

— Marcus Borba (@marcusborba) June 14, 2020
Mark Van Rijmenam is a blockchain consultant and the founder of big data blog Datafloq and Mavin, a content rating tool that helps fight misinformation, bots and trolls. He is also a keynote speaker and author in areas such as the future of work and organisation of tomorrow.
Mark has authored and co-authored many books such as Think Bigger – Developing a Successful Big Data Strategy for Your Business, and Blockchain: Transforming Your Business and Our World.
Twitter followers: 45,836
GlobalData influencer score: 55
Four Ways Big Data Creates A Smart #Transportation Industry https://t.co/5qN16S0VdF #BigData #Analytics #AI #FutureOfWork #OrganisationOfTomorrow

— Dr Mark van Rijmenam – Speaker on Future of Work (@VanRijmenam) May 11, 2020
Andreas Staub is a fintech expert, and currently leads business development and digital transformation at Raiffeisen Switzerland, a banking group. He specialises in the areas of banking, management and smart data.
Andreas has previously served as managing partner of FehrAdvice & Partners AG, a business management consultant at Zürich, Switzerland.
Twitter followers: 58,955
GlobalData influencer score: 54
The Most Important Aspects of a #DataScience#BigData #AI #Algorithms #fintech @ipfconline1 @Fabriziobustama @chboursin @jblefevre60 @AntonioSelas @SpirosMargaris @mvollmer1 @HaroldSinnott @Paula_Piccard @Julez_Norton @MikeQuindazzi

via @DataScienceCtrl https://t.co/i8UoTqgCyl pic.twitter.com/WctuFSvmND

— Andreas Staub (@andi_staub) June 15, 2020
Iain Brown is a big data consultant currently serving as the head of data science for SAS UK&I, a computer software company. Prior to this, he provided specialist analytical knowledge for machine algorithms with the innovation team at SAS. He is also a professor of marketing analytics at the University of Southampton.
Twitter followers: 118,986
GlobalData influencer score: 54
Artificial Intelligence Set To Dominate Operating Rooms By 2024 – Forbes

Read more here: https://t.co/3yzrZV0GPp#ArtificialIntelligence #AI #DataScience #MachineLearning #BigData #DeepLearning #NLP #Robots #IoT

— Iain Brown, PhD (@IainLJBrown) June 26, 2020
10. Bill Schmarzo (@schmarzo)
Bill Schmarzo is a big data and data science expert. He is currently working as the chief innovation officer at Hitachi Vantara, an information technology and services company.
Bill has more than 30 years of experience in advanced analytics, business intelligence, and data warehousing. He is also an honorary professor at the School of Business and Economics at the National University of Ireland-Galway.
Twitter followers: 39,885
GlobalData influencer score: 53
Google CEO Sundar Pichai: "#AI will be more profound for humanity than fire and electricity"

What does this mean to your org…and your career?

Explainable #AI – What Is It And Why Do We Need It?https://t.co/gzFepTs3OF #DataScience #DigitalTransformation #ML #BigData #IOT

— Dean of Big Data 🎓 #DOBD (@schmarzo) June 14, 2020