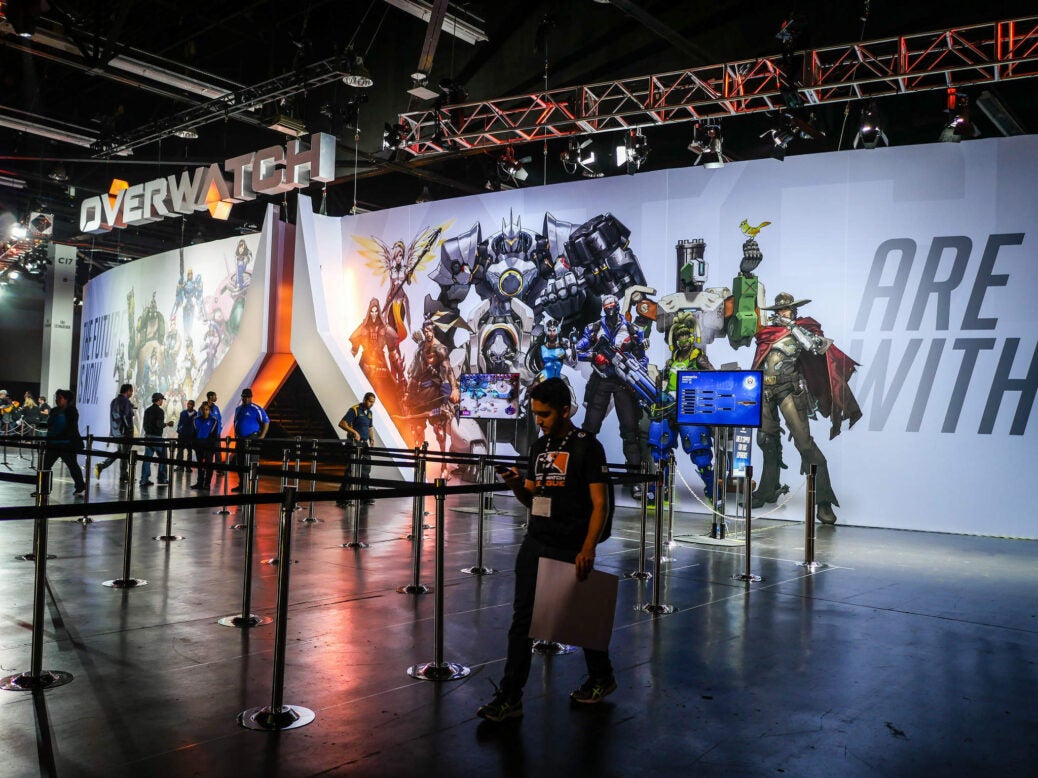 With just a month to go before Blizzard takes over California, the popular video game developer has finally released the BlizzCon schedule, much to the delight of eager World of Warcraft, StarCraft and Overwatch fans.
Blizzard announced the date for BlizzCon 2017 back in March. They confirmed that the event would be taking place on 3-4 November in California's Anaheim Convention Center.
However, they left fans to speculate on what would be going on at the event which attracts upwards of 250,000 gamers each year.
The schedule has now been released, detailing two action-packed days of panels, Q&A sessions and eSports competitions.
BlizzCon schedule: what's going on at BlizzCon?
The event will kick off with the BlizzCon 2017 opening ceremony on 3 November at 6pm London time.
While definitely worth seeing, Blizzard isn't likely to announce during the ceremony. They will save the big reveals for the "What's Next" talks that will follow. There will be different talks for World of Warcraft, Hearthstone, Overwatch, Heroes of the Storm, StarCraft. However, it has been confirmed that there will be no new announcements from the Diablo team.
There will also be talks from the Blizzard team throughout the week. For example, LoreCraft – The Art of Storytelling will provide an insight into how Blizzard worlds are built. There will also be quizzes (Hearthstone: Tavern Trivia) and cosplay competitions.
However, the numerous eSports tournaments in the BlizzCon schedule will be the main attraction.
Most notably, 32 countries will be competing in the 2017 Overwatch World Cup, fighting it out for a share of the $360,000 prize pool.
With so much to see and do, it's worth planning out your days using the full schedule, available on the BlizzCon website.
Will there be any major announcements?
Blizzard often saves its biggest announcements for BlizzCon.
They announced Overwatch back at BlizzCon 2014. However, gamers aren't anticipating a new title at this year's convention.
However, many expect the announcement of a new WoW expansion, following a number of hints from the developers over the past few weeks. With the fantasy role-playing game featuring heavily on this year's schedule, this is likely to be BlizzCon 2017's biggest announcement.
Likewise, Overwatch fans are expecting another new playable character to be unveiled, after Sombra was revealed last year.
Fans are speculating that it could be the Queen of Junkertown, who has previously been mentioned in the Junkrat and Roadhog stories. If this proves true, expect a new animated short to accompany the announcement.
Are tickets still available?
Unfortunately not.
While Blizzard had yet to reveal details, tickets sold out within minutes when they went on sale back in April. There have since been two more sales with similar results each time.
If you want to hear the latest announcements in real time, you can still purchase a Virtual Ticket via the BlizzCon website.
This will allow you to watch live-streams of the talks when they happen from the comfort of your home. Likewise, you will also receive in-game items such as a World of Warcraft mount. Costing £24.99, it's a reasonable price for a Blizzard enthusiast to pay.