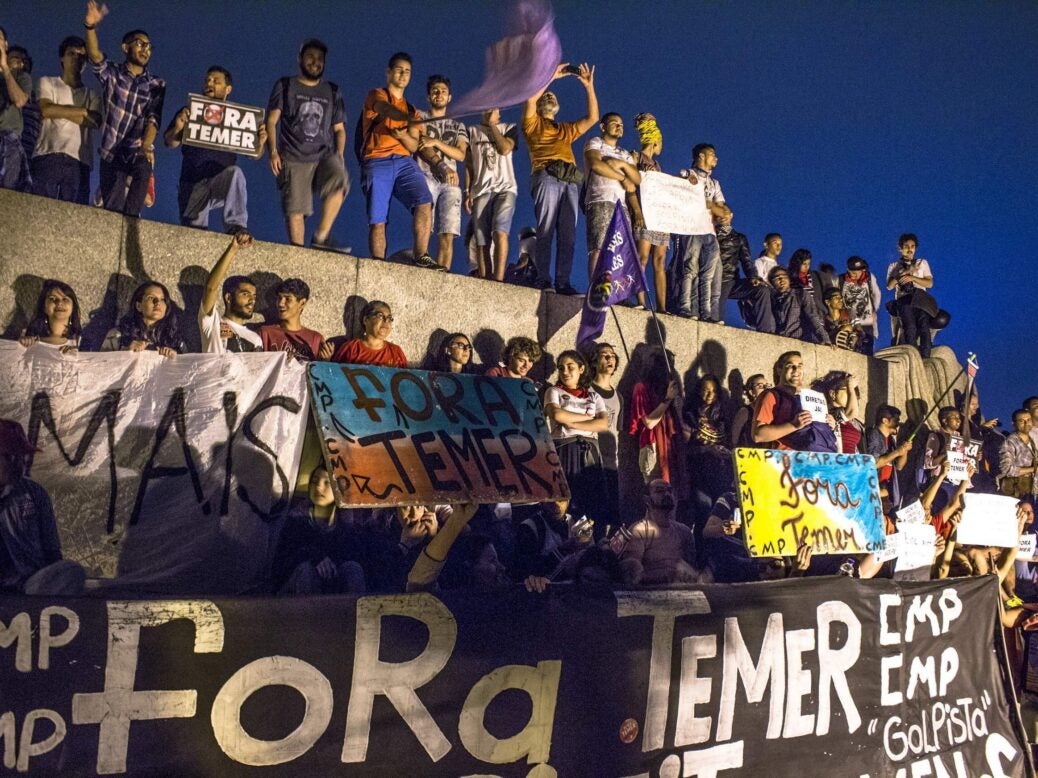 Brazilian president Michel Temer is now facing corruption charges over allegedly accepting bribes in return for political favours.
The country's attorney general Rodrigo Janot has charged Temer with "alleged passive corruption" and has said there are indications of other crimes that need to be investigated, according to documents filed at the Brazilian Supreme Court.
Now the criminal charges are lodged, they must be approved by two-thirds of the lower house of Congress, before Temer as a sitting president can be impeached and tried by the Supreme Court.
The charges were expected after last week when the South American country's federal police delivered the bulk of their investigation into allegations over Temer's political bribes to Brazil's top court.
The allegations brought against Temer have said he accepted bribes in exchange for political favours from the world's largest meat packer, JBS, which is based in Brazil.
JBS executives accused the current president of accepting at least $4.6m in bribes over the past seven years to help the company gain government contracts, resolve tax disputes and get free, cheap loans from the country's development bank.
The allegations were based on a plea-bargain testimony made by the company's chairman Joesley Batista, due to JBS's involvement with Operation Car Wash, which has attempted to uncover corruption in the highest levels of Brazil's government.
In an interview with the Brazilian weekly news magazine, Epoca, Batista accused Temer of leading "the country's most dangerous criminal organisation."
Read more: The Brazilian president could be impeached: Here's what we know so far
Temer isn't the only politician under investigation as part of Operation Car Wash. JBS executives said they paid around $154m to nearly 1,900 politicians over the last 10 years to facilitate the company's growth. Four former living presidents and dozens of congressman are implicated too.
The president has said he is innocent of all accusations against him and refuses to resign.
If Temer is impeached it will mark another period of instability for the country which has only just emerged from its worst recession on record. The Brazilian economy grew by one percent in the first quarter of 2017, the country's first quarter-on-quarter growth, however it is still hit by major unemployment and rating agencies have warned they may downgrade the country.
Corruption charges will affect Temer's ability to implement economic reforms needed to boost the country's economy and morale again and lawmakers within his coalition told Reuters they are confident they could block charges filed against the president unless more evidence emerges against him.
Read more: All the impeachment scandals you need to know in 2017 
As well as being involved in Operation Car Wash, JBS has other problems to focus on. A scandal uncovered by Brazil's federal police in March discovered that meat-packers in the country, including JBS, had been selling rotten, substandard produce for several years.
Countries such as China, South Korea, and the European Union banned imports or stopped buying produce from the companies implicated.