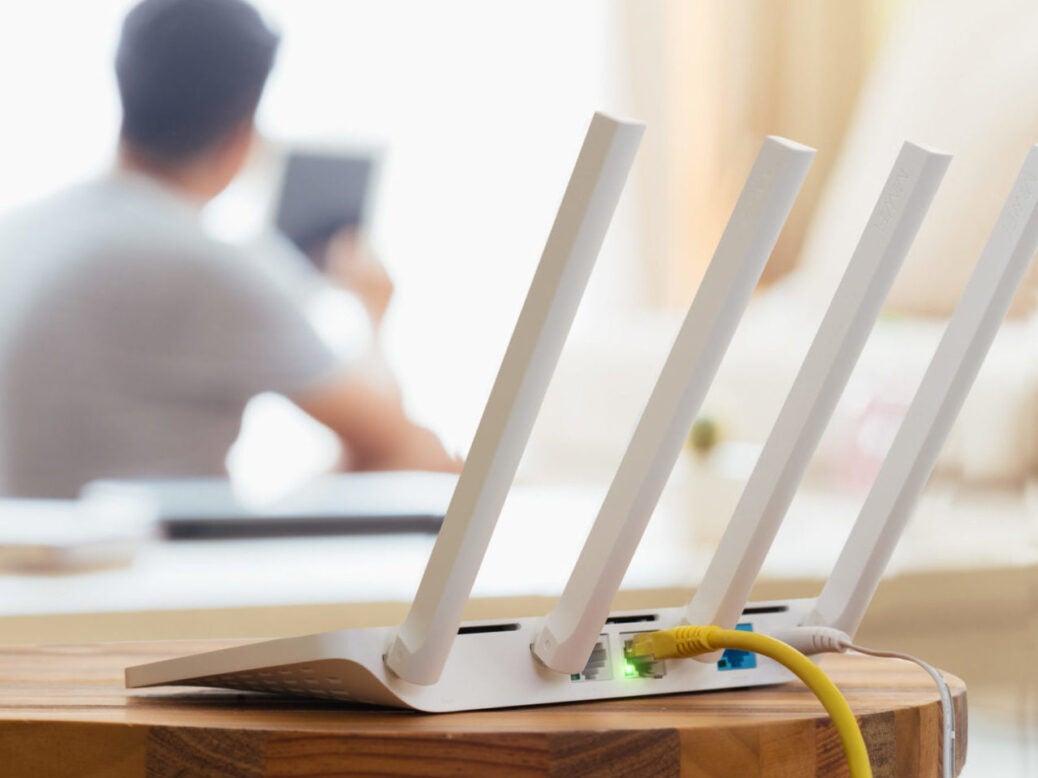 Customers who stay with their broadband provider could be worse off than those who choose to switch. According to Which?, some UK-based customers could be paying hundreds of pounds more than they need to.
Research by the consumer watchdog found that most customers have been with their broadband provider for at least three years, which may mean their introductory deal has ended. As a result, they could be paying significantly more than they would be if they switched providers more regularly.
Which? surveyed 7,000 broadband customer and found that sometimes it doesn't pay to be loyal.
Analysis of current broadband deals has found that loyal customers could be paying an average of 15% more than new customers. However, this could be as much as 89%, depending on the deal and the provider.
TalkTalk had the most loyal customers of the 12 major providers surveyed, with 85% staying with the supplier for more than three years. The average increase between the price of a TalkTalk introductory offer and the standard cost is over 15%, but for the price of the provider's Faster Fibre Speed Boost deal, the price rose by 54% after the 18-month introductory offer ended, an increase of £162 a year.
Sky customers face an average increase of 42% when moving onto a standard tariff once their introductory offer has ended. Sky received the lowest customer satisfaction score for its broadband at just 47%, but still 60% of customers stayed with the provider for more than three years.
Which? found Virgin Media customers face the biggest price rises of the 12 broadband providers surveyed. Virgin customers payed 52% more on average on a standard tariff than they would as a new customer, with the biggest increase totalling an extra £240 a year.
Broadband prices: A high price for poor service
The biggest one-off price increase was from the Post Office. Its Unlimited Broadband package increased from £15.90 to £30 a month – an increase of 89% after the initial 12 month period is over.
This suggests that customers may be lured in by cheap introductory offers before being unknowingly hit by large price hikes once the offer has ended. This is despite many customers "enduring terrible customer service", with TalkTalk, Sky, and BT all having customer satisfaction scores of less than 50%.
On the other end of the scale, Utility Warehouse and Vodafone buck the trend by keeping their prices the same once the introductory period ends.
Greg Mesch, CEO at CityFibre, believes that changes to infrastructure could increase competition and drive down prices:
"It's unacceptable that so many broadband customers get such a raw deal, paying over the odds for poor connections and being put off from switching by too-good-to-be-true offers that tie them in but don't improve their speed.

"Consumers will soon have a much greater choice over the services they buy as full fibre becomes widely available. Current advertising rules that allow copper-reliant connections to masquerade as fibre must be changed now to stop this situation getting worse.
This comes after it was reported that about four million people in the UK are overpaying for their phone contracts, with may providers continuing to charge customers after their handsets have been payed off.
To remedy this, Ofcom has proposed new rules that would require providers to inform customers when their initial phone, broadband or TV contract is coming to an end.