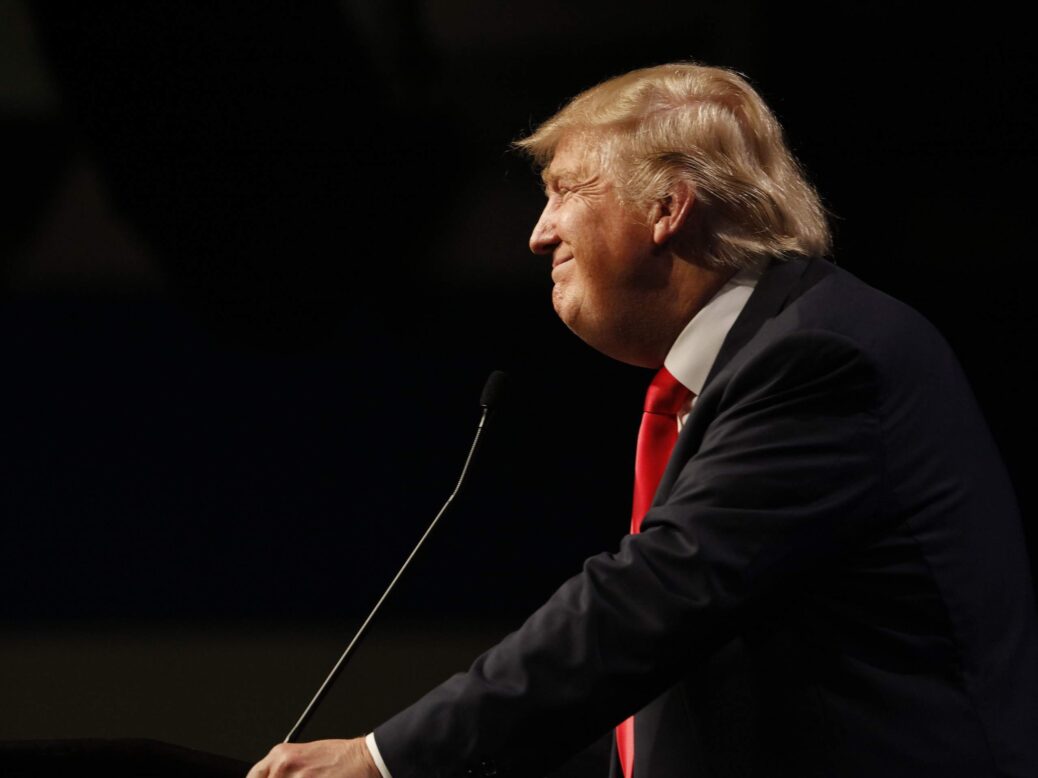 At a meeting of military leaders on Thursday at the White House in Washington, US president Donald Trump posed for a photo before declaring: "Maybe it's the calm before the storm."
When reporters in the room asked him what he meant, he replied cryptically "you'll find out".
Several news outlets reported that Trump's ominous remarks hinted at his plans to abandon the 2015 Iran nuclear deal, on the grounds that it does not serve US security interests.
Verdict takes a look at what Trump might have been referring to.
1. The Iran deal
"The Iranian regime supports terrorism and exports violence and chaos across the Middle East," Trump said at Thursday's meeting.
"That is why we must put an end to Iran's continued aggression and nuclear ambitions. You will be hearing about Iran very shortly," he added.
At the United Nations (UN) General Assembly two weeks ago, Trump said that the Iran agreement was "embarrassing to the United States".
However, some of Trump's top advisers, including his defence secretary James Mattis, have publicly supported the the deal.
Earlier this week, Mattis said that remaining in the deal was in the country's national security interests.
His statement was echoed by General Joseph Dunford, the chairman of Trump's joint chiefs of staff, who recently said that pulling out of the multilateral pact would affect US credibility around the world.
The European signatories of the deal — the UK, France and Germany — have urged Trump to uphold the agreement.
Trump faces an October 15 deadline to decide whether or not to "decertify" the pact.
2. North Korea?
Tensions between the US and North Korea are running high.
Following Pyongyang's sixth nuclear test last month, there has been an ongoing war of words between North Korea's dictator, Kim Jong-un and Trump.
"In North Korea, our goal is denuclearisation," Trump said on Thursday. "We cannot allow this dictatorship to threaten our nation or our allies with unimaginable loss of life. We will do what we must do to prevent that from happening. And it will be done, if necessary, believe me."
During his speech to the UN General Assembly last month, Trump said that the US would "totally destroy" North Korea if necessary to defend itself or US allies.
3. Anti-terrorism?
Trump has made his desire to eradicate global terror networks clear.
Radical Islamic terrorism "must be stopped by whatever means necessary", Trump tweeted in the wake of the recent attacks in Barcelona.
The president has also called on US courts to "give us back our protective rights" so that tougher anti-terrorism legislation can be introduced.
"Another attack in London by a loser terrorist. These are sick and demented people who were in the sights of Scotland Yard. Must be proactive!" he tweeted after the September 2017  terror attack in London.
Trump has defended his attempts to ban refugees and immigrants from several mostly Muslim countries from entering the US as part of a broader anti-terrorism push.
"To be clear, this is not a Muslim ban, as the media is falsely reporting," Trump said in February. "This is not about religion – this is about terror and keeping our country safe. There are over 40 different countries worldwide that are majority Muslim that are not affected by this order."