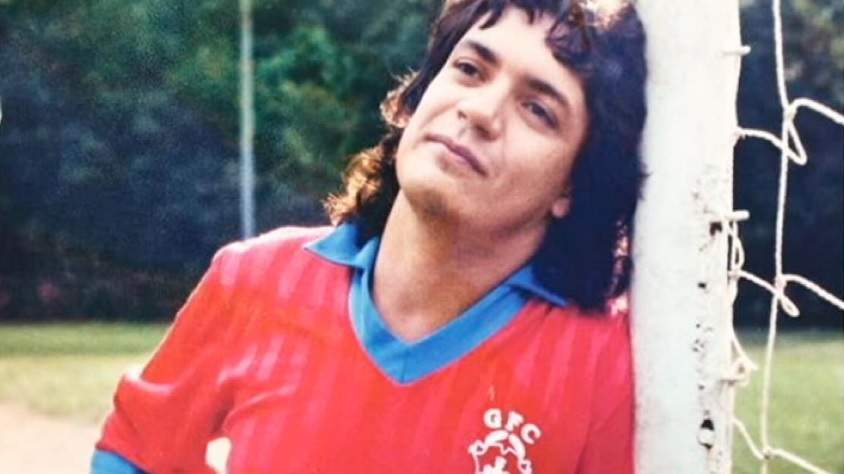 "The clubs have scammed and scammed a lot of footballers. Someone had to take revenge for them." – Carlos Kaiser.
Fraud is a label that is frequently thrown around in football. Yet few deserve it quite like Carlos Kaiser, a star of the game that spent 26-years with some of the biggest clubs in Brazil, with stops in Europe and North America along the way.
Many might not have heard of Kaiser. That's because despite playing professionally alongside some of the greatest footballers in the history of Brazilian football for well-known clubs like Fluminense, Vasco da Gama and Flamengo, he never actually played a game.
Kaiser had a knack of picking up injuries soon after signing for clubs. Armed with a short-term contract to ensure that he always had an easy escape, he would turn up unfit, train for a few weeks and then feign injury before he had a chance to make his debut.
With a long list of fellow professionals and journalists that he was friendly with, he was able to keep it up for an incredible length of time, starting his career in 1979 and ending it sometime in the late 1990s.
His time in football generated many great stories. Given Kaiser's willingness to lie, it's hard to know what's true and what isn't, but it makes for great reading regardless.
How well do you
really

know your competitors?

Access the most comprehensive Company Profiles on the market, powered by GlobalData. Save hours of research. Gain competitive edge.
Company Profile – free sample
Thank you!
Your download email will arrive shortly
Not ready to buy yet? Download a free sample
We are confident about the unique quality of our Company Profiles. However, we want you to make the most beneficial decision for your business, so we offer a free sample that you can download by submitting the below form
By GlobalData
With Kaiser: The Greatest Footballer Never to Play Football, a documentary on the former footballer's exploits, set to air in UK cinemas this weekend, Verdict looks back at Carlos Kaiser's career and the tales that he has told of his time in football.
Puebla – Phantom pain
It was here where Kaiser made his decision to stop playing football and start playing the various clubs that he found himself at throughout his career.
He arrived at Mexican club Puebla as a fresh-faced 16-year-old, having impressed during his time at the Batofogo youth camp. However, he soon decided that he hated Mexico and equally hated football.
To get out of playing football without giving up the footballer lifestyle, Kaiser began faking injuries during training to win an extended stay on the sidelines and avoid having to play in matches. He would call for the ball, ready himself to take a shot and then collapse on the floor.
Speaking to Four Four Two, Kaiser admitted:
"They did everything to make me play. I would say, 'I have muscle pain'. How were they going to prove it?"
Botafogo – Child's play
While at Brazilian club Botafogo at some point during the 1990s, Kaiser would carry around a toy mobile phone while around the club's facilities. Given his aversion to actually play football, his teammates often found him huddled in the corner of the dressing room talking into his toy.
His conversations, a mixture of Portuguese and English, were just loud enough for his teammates and manager to hear him talking of potentially transferring elsewhere.
As was always his game, Kaiser wanted the club to dismiss him before he was forced to play. He hoped that knowing he was in talks with other clubs would anger his bosses and convince them to get rid of him.
However, Kaiser's game very nearly unravelled in Botafogo after a trainer discovered that the phone was a toy. Like the entirety of Kaiser's career, why, or how he got away with it is a mystery.
Flamengo – Stolen identity
Despite being found out at Botafogo, Kaiser managed to worm his way into a second of Rio's four biggest clubs.
Flamengo was convinced to sign the player due to his extensive list of past honours, including victory in the 1984 Copa Libertadores, one of the most prestigious club tournaments in world football.
The player that the club believed they were signing had won the Copa Libertadores, but it wasn't Kaiser. Instead, he was posing as Carlos Enrique, an Argentinian who had previously played for some of the South American nation's best clubs.
Gazélec Ajaccio – Eight short years
According to Kaiser, he arrived at French third division side Gazélec Ajaccio as a star signing, who had been scoring goal after goal in Brazil for years. At an unveiling ceremony, he booted all of the balls into the crowd to avoid having to take a shot at goal, all while kissing the club's badge in order to please the fans.
However, there is little recollection of Kaiser in Ajaccio, France. Baptiste Gentili, the man who was leading Gazélec Ajaccio at the time, doubts that Kaiser even spent time at the club. He has confirmed that two Brazilians did pass through the clubs during a few short months in the 1980s, one of which could have been the Brazilian con artist.
Yet, according to Kaiser, or at least the journalists that he had befriended to help him make his lies credible, he was a legend in Ajaccio after spending eight years with the club.
Bangu – Fighting fans
Sometime during the 1980s, Kaiser spent a short amount of time at Bangu, based in a region of Rio de Janeiro that he says is "often compared to hell" due to its sweltering temperatures.
After paying ball-boys to chant his name during matches, giving the impression that he was a revered figure at the Brazilian club, his time finally came to grace the pitch.
Bangu had fallen 2-0 behind after eight minutes and the club needed a prolific goalscorer to turn the game around. The coach sent Kaiser to warm up, but he never actually made it onto the pitch.
"After eight minutes Castor [the club's owner] radios down to Moises [the club's manager] telling him to put me on," Kaiser says in the documentary. "And I'm dying, so when I start warning up along the fence, the other fans start calling me f***** and h***."

"Then I jump over the fence, start fighting the supporters and get sent off before coming on."
His punishment? Kaiser's contract with the club, which was set to expire that week, was extended for a further six months and his salary was doubled. He told those above him that he had reacted to insults aimed at the club's owner, which unsurprisingly went down quite well with his bosses.
Fluminense – Photoshoots
By this stage of his career, many of those involved in Brazilian football had come to realise that Kaiser was a bit of a fraud. However, while he made little effort to perform on the pitch, he worked tirelessly keep up the illusion with the media and fans.
Marcos Meira, a fitness coach at Fluminense during the period that Kaiser spent with the club, recalls the superstar stopping a training session to pose for a picture.
Speaking to FourFourTwo, Meira recalled Kaiser asking him, "Can you take a photo of me?", when he noticed that a camera was present.
Vasco da Gama – The dream job
Kaiser landed on his feet at Vasco da Gama. He was a professional footballer at one of Brazil's most popular clubs, but they didn't require him to actually play football.
According to the player, the club hired him to help an international star that was struggling with alcohol abuse. Essentially, Kaiser – having displayed his incredible ability of persuasion – was hired as a babysitter to keep this player on the straight and narrow.
Speaking to Portuguese football website Maisfutebol, Kaiser said:
"I was told that I would not play often. I was all happy.

"They asked me to take care of an international athlete, who led a bad life and was involved in heavy things. They knew I had a good heart and I became his manager."
El Paso Sixshooters – Couldn't take the heat
There are few recorded details of Kaiser's stay in the United States, likely because it was such a short one.
Kaiser has given little insight into his time in El Paso, just that he left quickly because it was "too hot".
Temperatures regularly climb above 35°C in the summer months. Kaiser was used to Rio de Janeiro's much cooler climate, where temperatures rarely climb above 30°C in the Brazilian capital.
How did Carlos Kaiser get away with it for so long?
Perhaps one of his biggest lies, one that he claims helped him to have relations with over 1,000 women, was that he was in fact Brazilian icon Renato Gaucho, who helped the nation to win the 1989 Copa America and scored close to 200 goals at clubs across Brazil. The two bore a resemblance, but their football ability was miles apart.
In the documentary, Gaucho recalls visiting a nightclub, only for security to tell him that his name was already ticked off of the guest list. Upon entering the club, he found Kaiser entertaining a bunch of women in the VIP section. Amused by his exploits, Gaucho befriended the con man and introduced him to many of Brazil's most talented players. It was these connections that helped him to keep the lie going for so long.
At one point, one club called in a witch doctor to rid Kaiser of his persistent injuries. However, he made sure that the doctor got his money and sent him packing. He also claims to have paid youth team players to injure him and ball boys to cheer for him to keep up the lie.
Many of his teammates claim that they knew all along, but he gave them no reason to expose him as a fraud.
"He is a friend. He is very dear to us all," Mauricio, a former teammate, said. "Kaiser never did anyone any harm; he just wanted to be happy."
Read more: The love/hate relationship between Lionel Messi and Argentina